InstagramDownloader: Grab All Images From Any Instagram User In Windows
Instagram is a famous photo sharing application, exclusive to the iOS, which enables users to share and explore pictures, apply filters, and share them via a number of social networking services, such as Facebook, Twitter,  Flickr, etc. Instagram is famous among iOS users and has supported web service that allow viewing Instagram images. Previously, we reviewed Extragram web service that acts as a web interface for Instagram. This time, we have InstagramDownloader, which is a portable application for quickly downloading Instagrams. You can simply download images by entering an Instagram username.
To get started, download and extract the compressed RAR archive of InstagramDownloader, enter a username and click Download. This creates a text file, containing a log of the URL for each image source extracted for the specified user.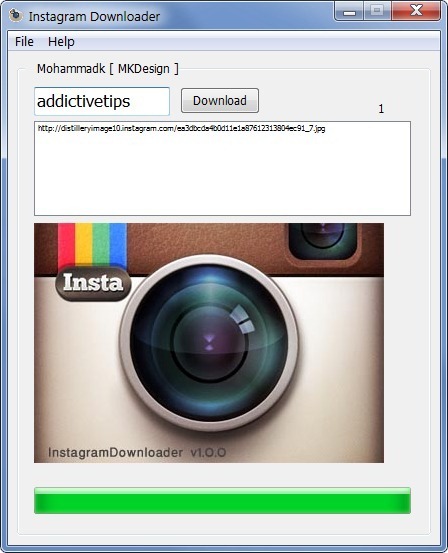 Now, head over to the directory where InstagramDownloader is located, open the log file, copy/paste the given image URL in the textbox to grab the Instagram image via your browser. It must be noted that you will have to save the image by using the default Save As option in your browser. The below image demonstrates how you can grab an instagram image by copy/pasting a URL from the text file that will be generated (after specifying an Instagram username). Since InstagramDownloader does not allow browsing Instagram images, you can always use services like Extragram to explore Instagram images or view and input usernames by using your iOS device, such as an iPhone or iPad.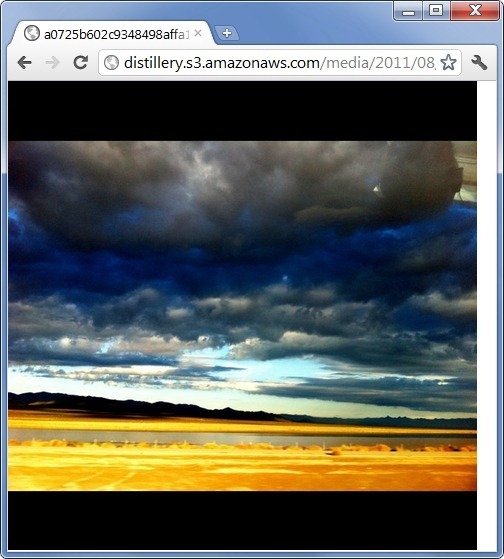 InstagramDownloader is an open source application that works on Windows XP, Windows Vista and Windows 7.