InstaPic Is A Full-Featured Instagram Client For Windows 8 & RT With Upload Capability
The Windows platform doesn't seem to be high in the priority list when it comes to many major apps, though third-party developers try to fill in the gap quite well. Up until now, we've covered quite a few different Instagram clients for Windows 8, such as Metrogram Live, WinGram and Instametrogram, and InstaPic is a brand new Instagram app for the platform that comes with a host of features in its arsenal. Available for free at Windows Store, InstaPic is the first Instagram app for Windows 8 & RT that comes with photo editing and upload capabilities, letting you not just browse photos uploaded by others but also upload photos directly to Instagram servers. In addition, you'll find all the features that you'd otherwise be expecting in an official app.
The interface of an application is its most important part and after trying out the app firsthand, we are definitely impressed. From the moment you enter the login screen to the process of uploading your first photo, everything seems intuitive and user friendly. Once launched, you're presented with a login screen where you can sign in with your Instagram username and password. New to Instagram? Don't worry, as you can also sign up for a new account without leaving the Modern UI.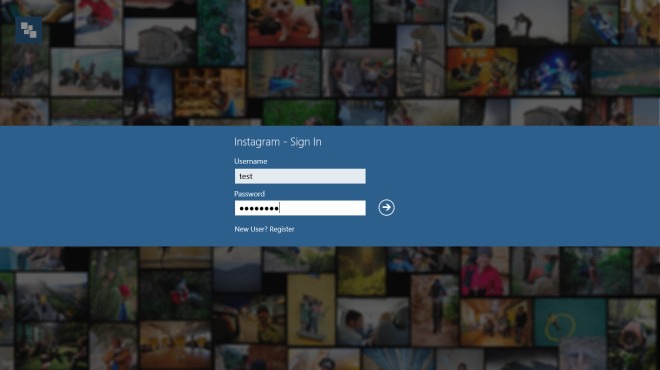 Sign in to your account and InstaPic will bring up the home screen, that – beside displaying a featured image that changes each time you launch the app – comprises of photos from your timeline and the most popular ones among the Instagram community. You can slide rightward to reveal more content on the home screen.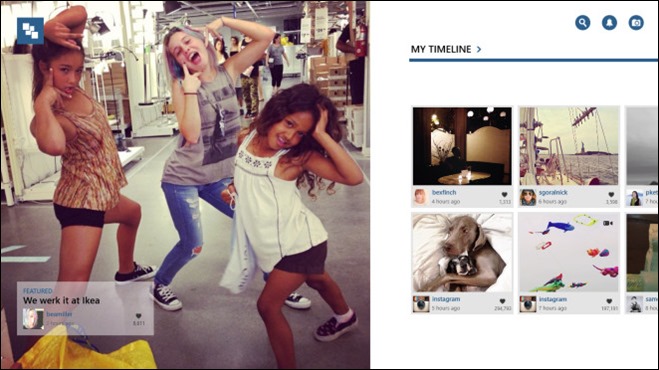 The picture tiles are well arranged, making navigation fairly straightforward and an overall fluid experience. The in app bar, which can be brought up via right-clicking anywhere on the UI, allows you to access Home, open your own Profile, Search, Find Friends, and Refresh the feed. Search is pretty handy to find user profiles or filter photos by tags. That said, you may also hook up with your Facebook friends and other contacts on Instagram using the Find Friends feature.
Tap or click a thumbnail and the resultant pop up will allow you to like a photo or download it straight to your PC/tablet. You may also share the photo on Facebook, Twitter or via email. InstaPic also supports commenting on the photo. In short, it offers everything you would want from a good Instagram client.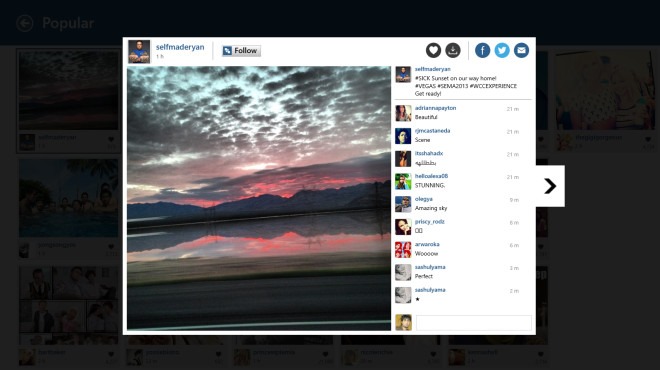 When it comes to the uploads, just hit the camera button on the top-right, and you will be able to upload a photo by either browsing for one stored locally on your drive, or capturing one via your device's camera.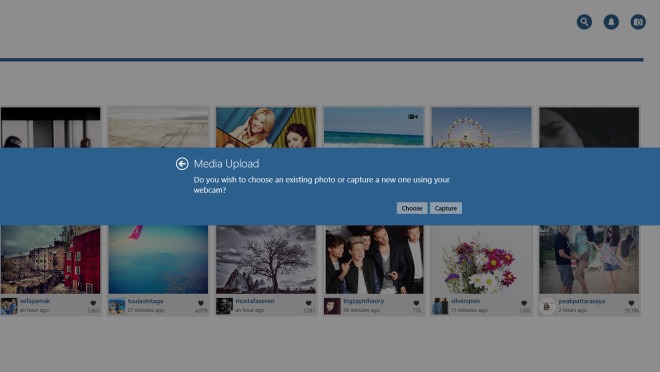 After selecting the photo, InstaPic lets you crop it in square akin to the real Instagram app. Next up, you can either upload the photo or do some touch-ups using the integrated editor before uploading.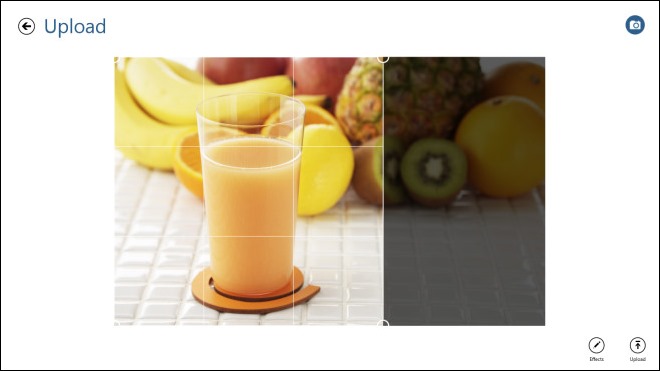 The built-in Aviary Photo Editor allows you to fine-tune your photo as well as throw in a few effects. You can also paste a few fancy stickers, tinker brightness, contrast and sharpness, and change the image's orientation.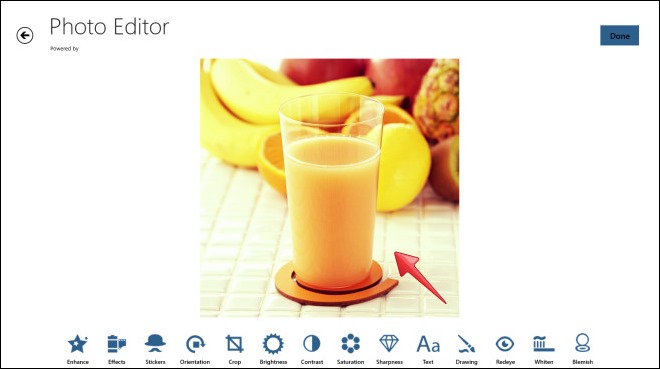 Lastly, you can either upload the edited version of the image to your Instagram account, or save it locally to your drive.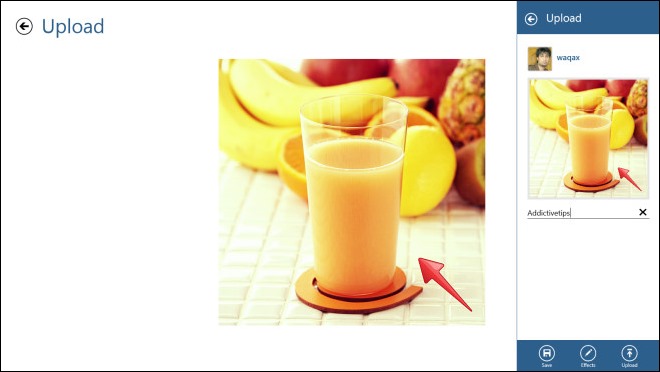 InstaPic is available for free at Windows Store and works like charm, as we didn't face any bugs or glitches during our testing.
Install InstaPic From Windows Store