Web Captor Is Dead Simple IE 8 Snapshot Add-on
We reviewed an addon for Mozilla Firefox which can be used to capture screenshots of any web page. Today we came across yet another add-on called Web Captor, which works perfectly with Microsoft Internet Explorer that lets you take a snapshot of any web page.
Once you install this addon you will see an icon in the tool bar.

Click this icon and and it will launch a couple of options, whether you want to capture the whole web page or only the current visible area, choose whichever one you desire.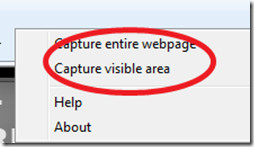 It will capture the screenshot of the webpage and ask you to browse and save it in whatever image format you want.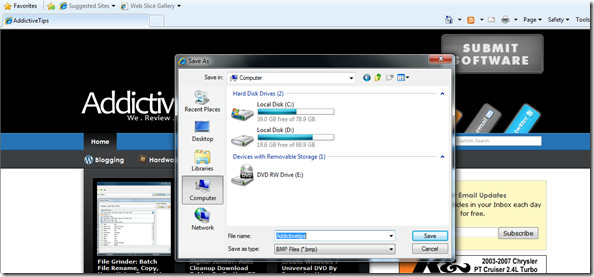 The available formats to save an image are BMP, JPG, GIF and PNG.
We tested it on Internet Explorer 8. Hopefully, it will work with earlier versions of the Internet Explorer as well.