iSurveill – Adobe Air Webcam Surveillance Application
iSurveill is an adobe air based application that turns your webcam into a personal surveillance device. It is developed by the same author behind the awesome App For The Milk app. At the moment it can only detect the motion and take photos in JPEG format, but video recording feature is planned in the next release.
It has two modes – Video Output and Motion Sensor. You can turn on Video Output and choose to record at any time or you can turn on Motion Sensor and it will automatically start recording when a motion is detected.
As you can see in the screenshot below, I moved the PSP device towards the monitor and it immediately detected the motion and took the photo. You can set both the Record Interval and Record after Motion Detected in milliseconds.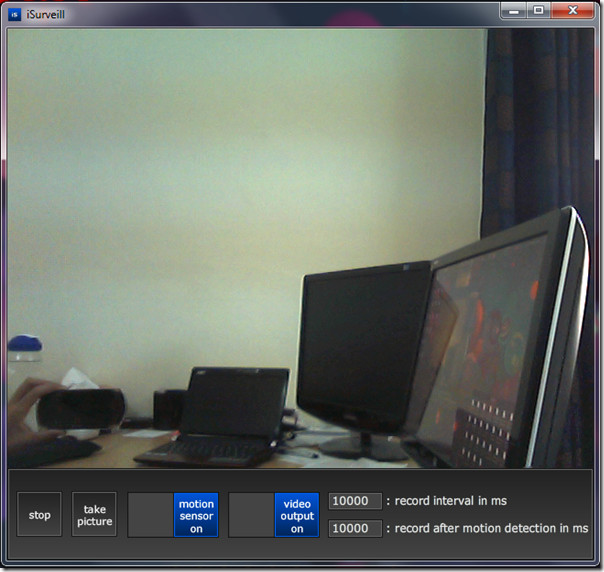 Before the start of the app, it asks for the destination folder where you want the output to be saved. Images are saved in 640 x 480 resolution. When you close the app, the program will still be running in the background, you will need to end the process from the task manager. It is intentionally set like this by the developer, so that it can run in the background. IMO, having a hotkey to vanish/restore would be better.
This app is in it's first release, expect to see loads of new features in future releases. Planned features include:
Automatic file management – Autodelete old images
Choice for saving in jpg or png images
Settings for image quality and size
Possibly video recording
Email notification
Upload of images to server
Since it is developed on top of Adobe Air, it works on Windows, Mac OS X, and Linux. Please note that it will fail to run on Adobe Air 2 beta, it requires Adobe AIR 1.5 to run seamlessly.