iTuner: Add Playback Control System Tray Dashboard To iTunes
Most music players are customizable and users do not have to bring the main player on top to control the music. iTunes however is the exact opposite when it comes to usability. There is no way to control iTunes from taskbar or system tray but iTuner might be the last hope.
It is a companion app which adds a neat display, playback control, system tray icon, lyrics viewer, neat set of customizable keyboard hotkeys, and much more. The app runs from the system tray, which when clicked will open up a nice little interface to control iTunes playback.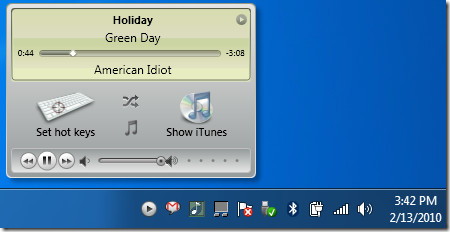 Clicking the set hot keys button will open up a small pop-out window where you can assign a custom hotkey for each action.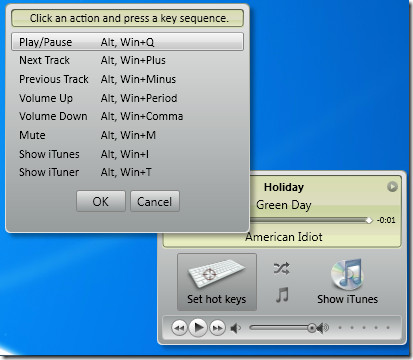 The app is useful for users who have tons of windows open and don't want to control iTunes by brining it on top. Clicking Show iTunes will bring up iTunes main window. The two small icons in between them are Shuffle and Lyrics. Lyrics are automatically downloaded(very few kb in size) to a temporary directory, when clicked, it will open up in notepad. The advantage of automatically downloading the lyrics is that the app won't have to search over and over again when the same music is repeated.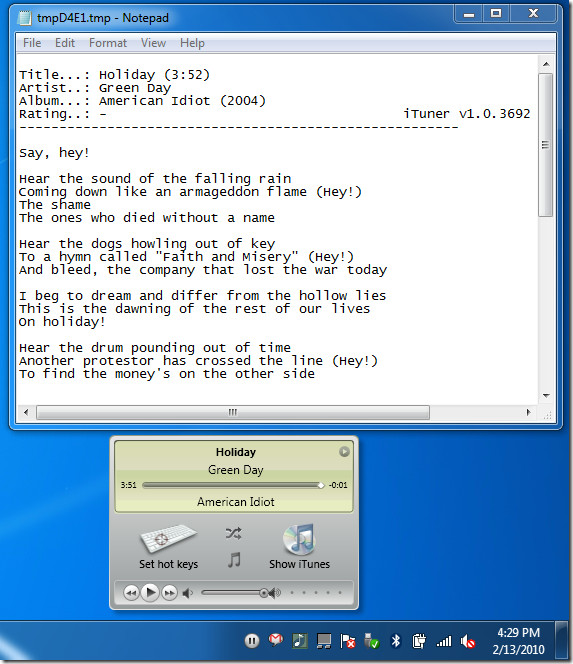 The basic playback, such as, Previous Track, Play/Pause, Next Track, and Volume can be controlled from this small display window. Right-click the system tray icon to find all options given in the context menu, except hotkey and lyrics.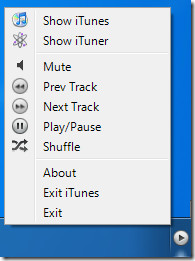 It is a small opensource companion app developed by an average frustrated iTunes user who wanted an easy way to control iTunes without having to maximum the iTunes app. During our testing we found out that the current version is incompatible with 64-bit OS. It works on Windows XP, Windows Vista (32-bit), and Windows 7 (32-bit) only.