iTuner Is Now A Must-Have Tool For Everyone
iTuner has just jumped from being an awesome tool to a must-have tool. The latest update adds ability to sync the iTunes playlist with any USB Mp3 Player, which is beautiful. From the time we first reviewed this app, the developer has also added Clean and Export options.
Users can now clean iTunes album, clean dead tracks, clean duplicates, clean empty directories, export album, export artist, and export playlist, all from a single right-click system tray context menu.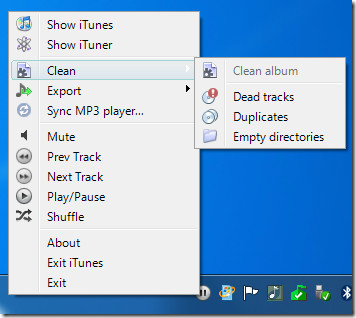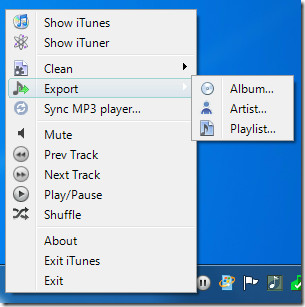 Clicking Sync MP3 Player will open up a new dialog window showing you the list of playlist you want to sync with the device.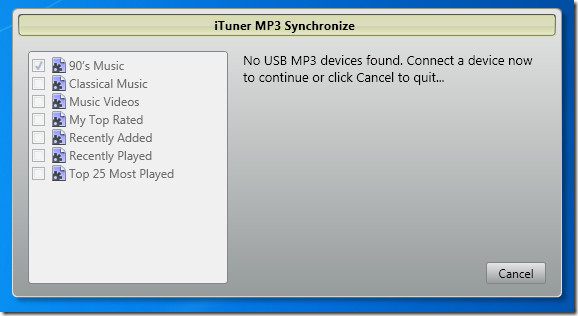 You can sync using iTunes Agent and iTunes Sync as well but we are big fans of applications that can integrate a feature with minimalist interface.
It worked seamlessly on both 32-bit and 64-bit versions of Windows 7. It would have no problem working with previous versions of Windows.