iTunesControl Brings On-Screen Controller With Hotkey Support For iTunes
It's quite astounding to see that Apple iTunes doesn't offer much options to customize its usage. Since hotkey support is not there for media playback and for playlists items, it becomes annoying at times to bring up iTunes windows to rate/play/pause/stop an item in playlist. iTunesControl is built to add a long list of hotkeys for commonly used iTunes features. Not does it only offer hotkey support for audio/video playback options, it brings on-screen instant search feature to let you search items in real-time. iTunesControl itself is highly customizable, right from its position on screen to hotkeys can be changed as per your requirements.
After the application is installed, just the launch the application to connect with iTunes. It will start all the default iTunes-related services. However, you can disconnect its connection and configure application Settings from its system tray menu.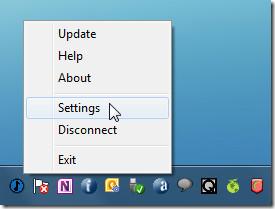 In Settings, you will find all the options which you can tweak, since its main purpose is to display on-screen indicator of function which is being performed in/with iTunes, you can overhaul its interface by changing the position and size, opacity, font size & colors, etc. Under Display menu, you will find all such options along with display settings for Album Art and Ratings.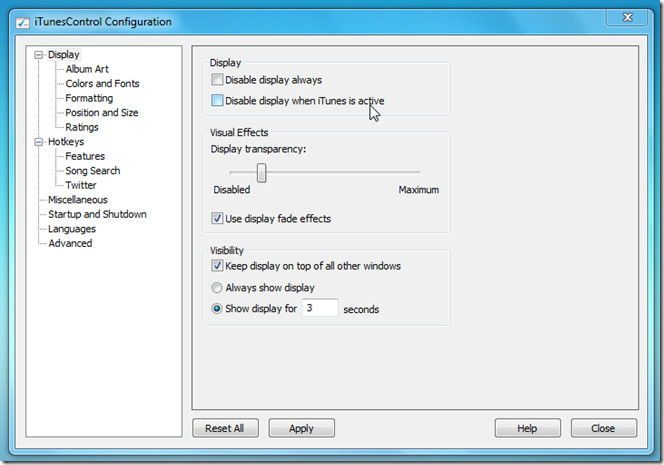 It comes with a slew of hotkeys for different iTunes features, a click on Hotkeys will reveal the customizable list, you can add a new combination to replace the default hotkey.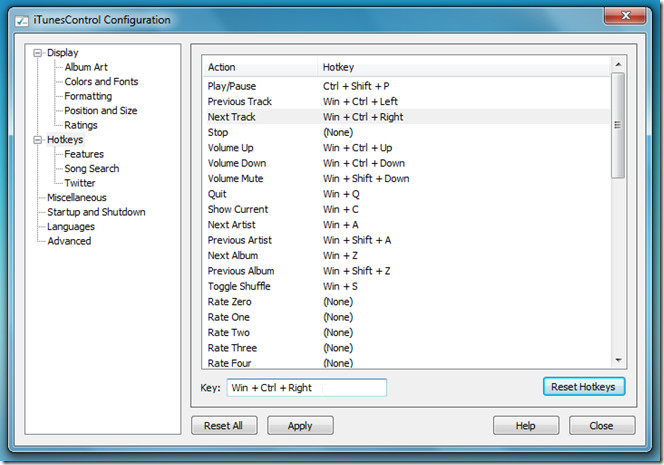 After you've done with registering hotkeys and display settings, verify its working with iTunes by using any configured hotkey combination.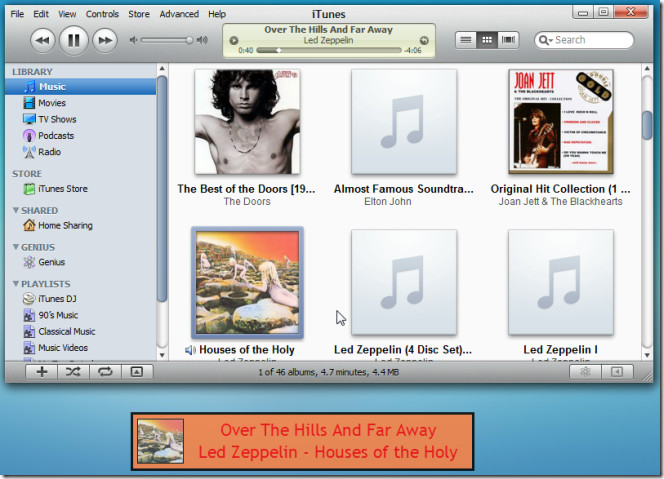 The instant search feature is quite handy, press the designated hotkey to bring it up for finding tracks and media items. The search too is customizable, you can change number of search results to be shown along with other general search behaviors from application settings dialog.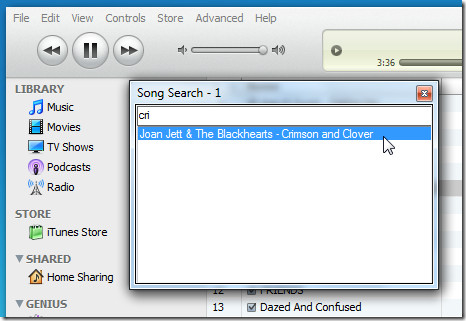 Since the application brings a whole lot of customizations and hotkeys support, a devoted iTunes users should consider giving it a try. It works on Windows XP, Windows Vista and Windows 7, supporting all iTunes versions. Testing was done on Windows 7 x64 system.