JoinEXT Will Join Files via Windows Explorer Context Menu
How many times did you desperately need to join files? Do you use a dedicated tool having too many options & settings to go around with? If yes, take a shot of JoinEXT, which is free Windows Explorer shell extension to let you join files seamlessly. According to the author, it was especially designed for joining MP3s without much hassle & effort involved.
As aforementioned that it integrates with Windows Shell, so, the usage is simple, you'd need to select files which are needed to be joined and right-click to select Join Files. Windows Explorer Context menu gives an awesome & easiest way to quickly start joining the files.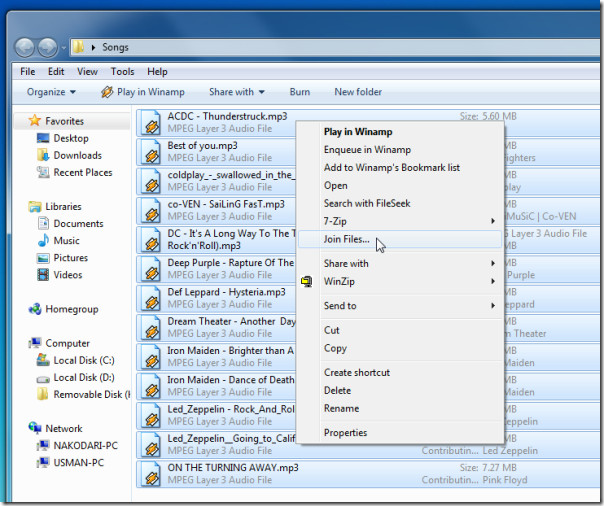 The file joining wizard will start, in first step, you can specify sort order to join the files in required sequence.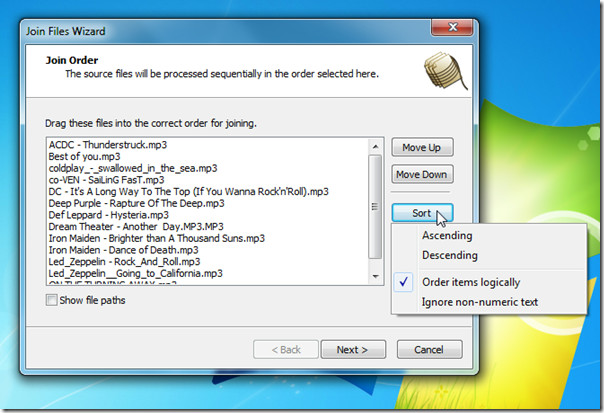 In the next step, specify the output file name and click Next to proceed further.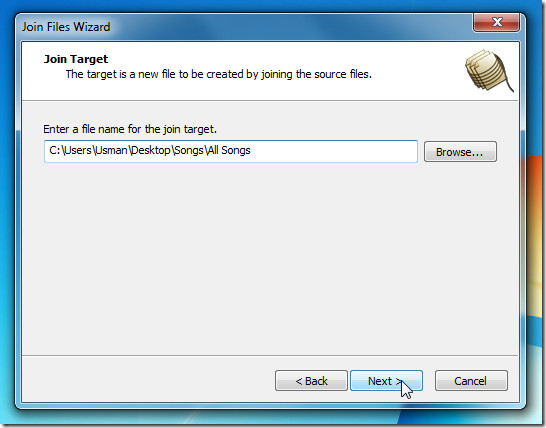 Clicking Next will start the joining process. The speed it offers is quite remarkable, as while testing, it has joined 200MB of file set in couple of seconds.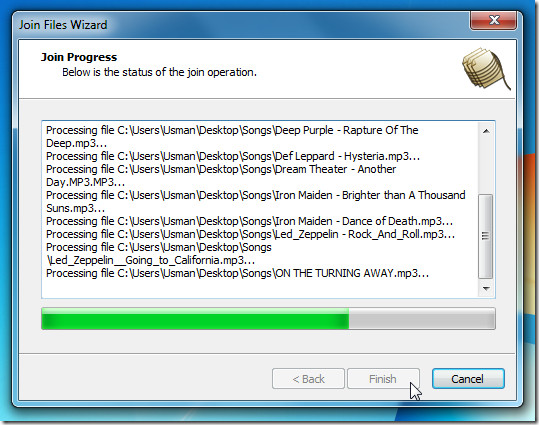 Despite the fact that many file joiners have bobbed-up in recent past, but most of them require configuring unnecessary settings & options to be specified before joining the file. Considering this, Windows Shell integration-based tool like this is quite useful in terms of joining the files effortlessly.
The extension runs on almost every Windows based OS including the latest Windows 7. Testing was carried out on system running Windows 7 32-bit.