How to join the Release Preview ring on Windows 10
If you use Windows 10, you have probably heard of the Insider program that allows users to run test builds of the operating system. These builds are many steps ahead of the normal, stable build in terms of features, bug fixes, and bugs. Microsoft advises against running an Insider ring build on your main PC. What you may not know is that there is another ring that you can join and get builds that are not as unstable as those on the Insider Fast ring. This is the Release Preview ring.
Release Preview ring
The Release Preview ring does not get updates as frequently as the Insider Fast and Slow rings do. In fact, this ring only gets updates when a major feature update is about to roll out to the stable channel, the Release Preview ring get the build first.
In most cases, the build that the Release Preview ring gets is the one that will be rolled out to the stable channel. This isn't of course guaranteed as sometimes, new bugs/problems arise when users on the Release Preview ring get the build and they need to be fixed. Case in point; the October 2018 update.
Join Release Preview ring
You can join the Release Preview ring if you're running the latest stable version of Windows 10. Open the Settings app and go to the Update & Security group of settings. Select the Windows Insider Program tab.
Click the Get Started button and select the account you want to use to join the program.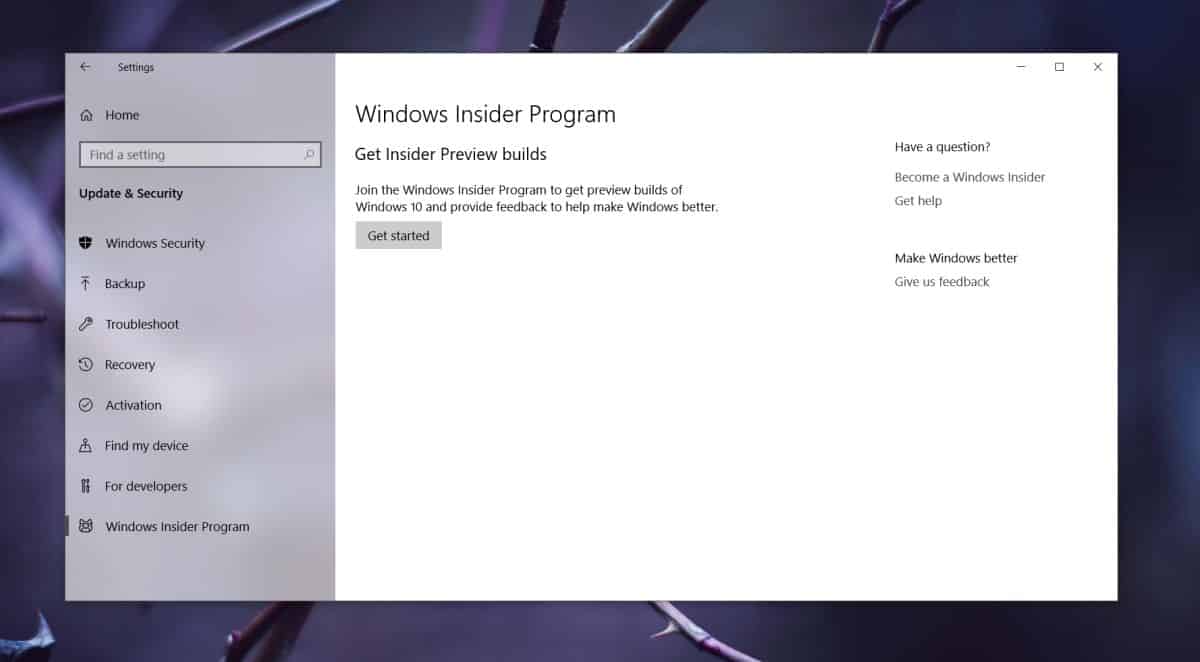 You'll be presented with three options for the 'ring' you want to join. Select the 'Just fixes, apps, and drivers' option and you will be part of the Preview Release ring. If there's a new update available, it will download and install to your system.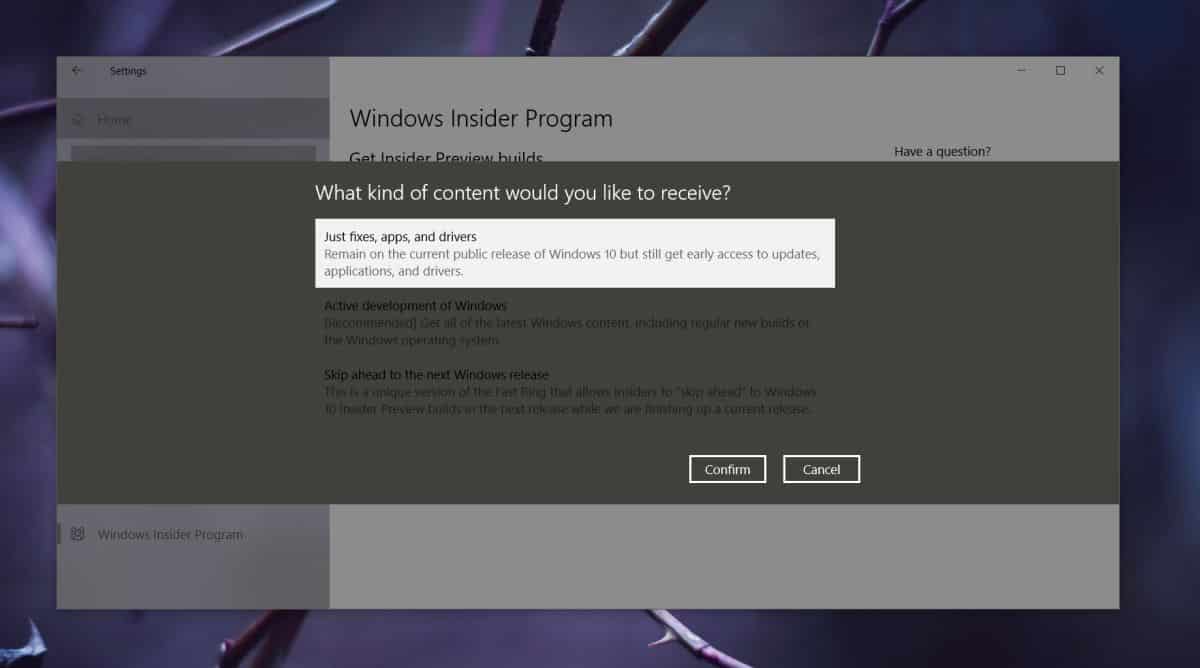 Should you join?
The Release Preview builds will be more stable than the ones you get on the Fast or Slow rings. These builds are almost ready for use by users in general and are only undergoing one last month of testing. They are far more stable than the Fast and Slow ring builds and are mostly safe and stable.
If you're eager to get the newest features, but don't want to risk the instability of the Fast/Slow rings, this build is worth joining. The stable channel will eventually get this update in a month but the roll out won't be universal. In a few more months, the Media Creation tool will be updated so you can force the update even if you don't get it via Windows updates.