Kantaris Is Appealing VLC Player Based Media Player With Added Functionality
Kantaris is a new media player developed by Christofer Persson, a computer science student at Lund University. It is based on the code derived from VideoLAN Media Player (VLC Player) and Bass Audio Library. The user interface looks quite different from the official VLC Player and is more similar to that of Windows Media Player. Since it is based on VLC Player, it can handle any media file thrown at it and the sound quality is great (thanks to Bass Audio Library).
On the main interface, you will find four main tabs, Playback, Last.fm Radio, Movie Trailers, and Video Library (which is actually both video and audio library). Just like Windows Media Player, you will find the recently playing media list on the right sidebar.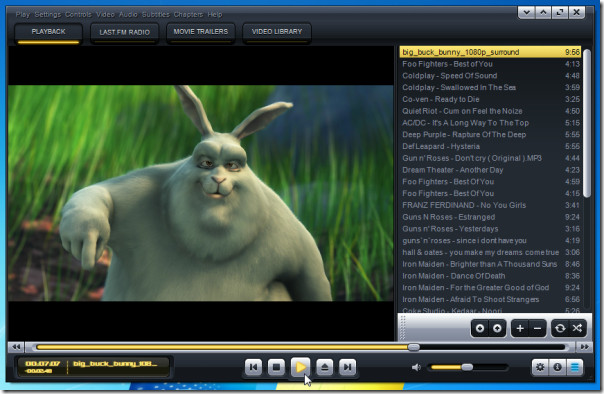 Both video and audio cover arts are downloaded and displayed in the video library tab where you can scroll to navigate between various media files seamlessly.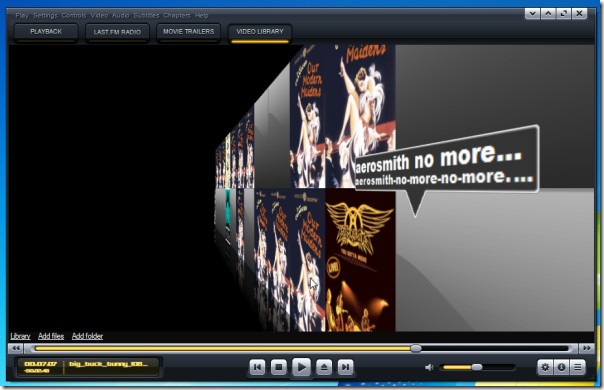 During audio playback, it will also show all the relevant options and controls along with CD cover art and embedded information. The visualizations can also be changed.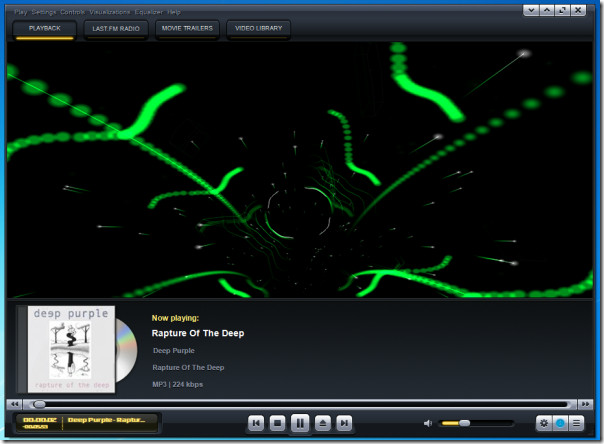 When playing video, the right-click menu offers all the useful options like playing DVD, streaming media, configuring audio properties, subtitles-specific settings and syncing options, etc.
One useful feature is that it uses OpenSubtitles.org to automatically find subtitles for the currently playing video. Users can also sync subtitles with the video, just like they can do it in VLC Player.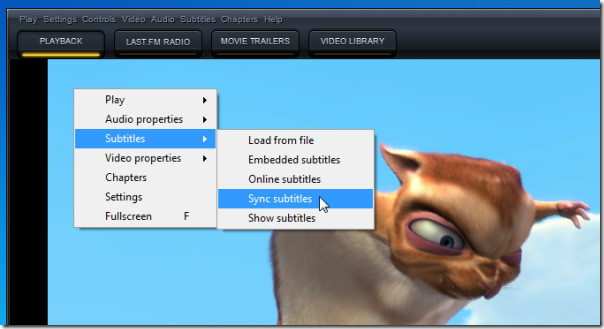 When trying out Movie Trailers tab, we found all trailers to be playing seamlessly. It streams the trailers directly from the famous Apple Trailers website.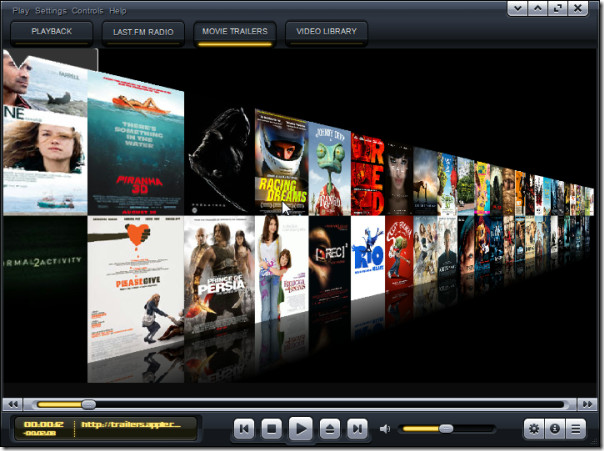 The Last FM Radio tab actually calls Playlist.com service API. Since only paying subscribers of Last.Fm are allowed to stream radio from any external source, developer has replaced the service to Playlist.com, which works perfectly fine.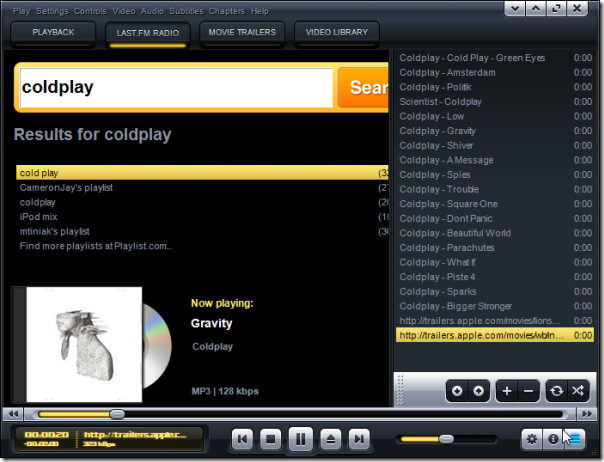 From main settings window, you can customize the A/V behavior, and change General and Information Panel-specific settings.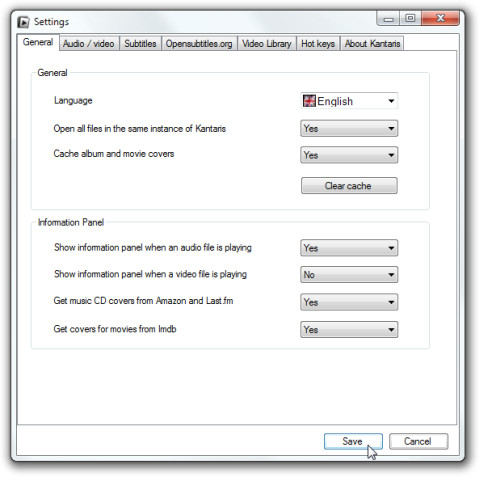 Kantaris Media Player has some nice features and is a good attempt by a lone developer, but it has a long way to go when compared with other mainstream media players. It runs on Windows 2000, XP, Vista, and 7; testing was done on Windows 7 x86 system.