Keep Your Installed Software Updated In Windows With SUMo
SUMo stands for Software Update Monitor, it keeps your computer up-to-date by using the most recent versions of  installed software. By using up-to-date software, you'll reduce the risk of encountering bugs and your system will run smoothly. It detects the applications that are currently installed in your system and track their updates, if a new version is detected for any installed software, you'll be notified instantly. It is very light-weight application that consumes nearly 3Mb of system memory.
It is pretty easy to install, simply download it from the link mentioned in the end of the post and run its installer, once the  installation is complete, you will need to reboot your system. When launched, it will show you the list of all installed software in your system.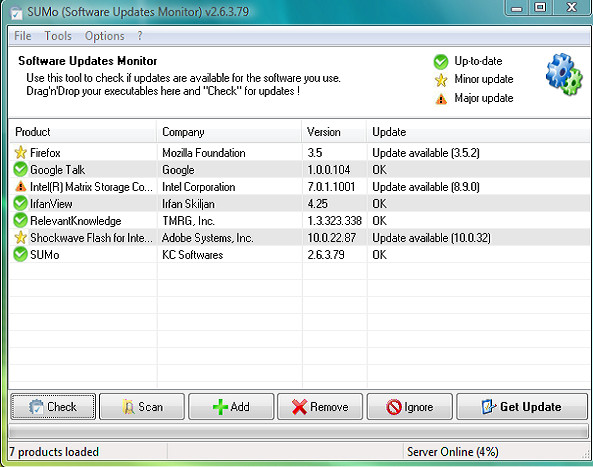 You can check for the availability of the updates by clicking the Check button.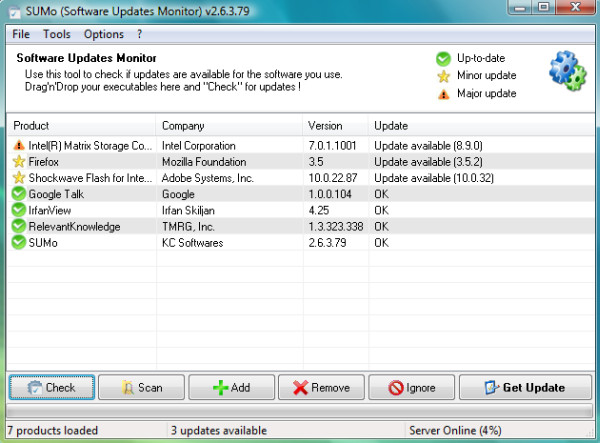 Once there is an update available for your installed software, you can click Get Update button to install the update. You can also scan for installed software again by pressing Scan button. Software that it doesn't add automatically can be added manually by pressing Add. You can also remove a software or ignore an update.
It works on all versions of Microsoft  Windows including the latest Windows 7. Enjoy!