KIOSK Enterprise: Easily Configure PCs To Run Them in Kiosk Mode
Kiosk mode is a minimalist mode for computer programs, which restricts the user's rights on a computer. This mode is used for public and enterprise computers, where user privileges are reduced to avoid system issues or data theft by the end user. For example, public information computers in pedestrian zones and museums are often run in Kiosk mode. KIOSK Enterprise is an application that has been designed for a kiosk environment. KIOSK Enterprise allows configuring PCs to run in kiosk mode, which prevents users from accessing certain functions of the operating system. The idea behind KIOSK Enterprise is to avoid laboriously gathering the registry keys for applying user restrictions. The developer has mentioned that he had to manually search and identify keys via the internet to apply these restrictions in the past, and therefore, developed this application to provide the necessary keys for applying such restrictions. This application has been developed for system administrators and to make their task for configuring (kiosk) computers easily.
To get started, you will have to select a password for this application. This password will be asked for each time the application is run.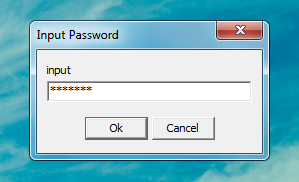 Once done, register your free version by entering your email address to activate your free personal license.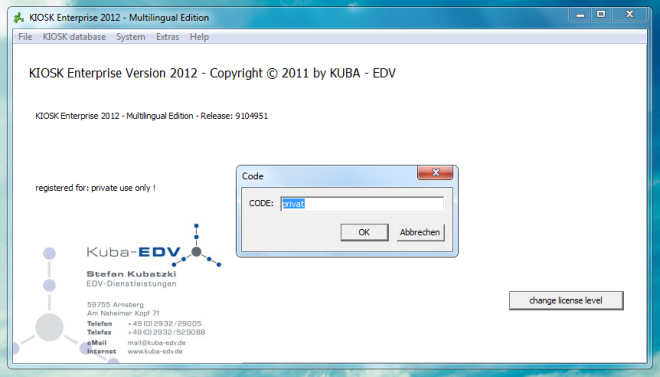 You can configure any Windows computer to run it in kiosk mode. The information generated by this application can be used to find, identify and isolate registry keys to apply user restrictions on computers. It is worth mentioning here that despite selecting the English language, the HelpEdit information might still appear in French. The rest of the interface, however, remains in English. This is perhaps something that the developer can work on, to help users identify registry keys in a more convenient manner. You can edit database, insert, delete, import, export and search items from the KIOSK database drop down menu, whereas, the System option enables you to change KIOSK user profile information and manage NT-Services.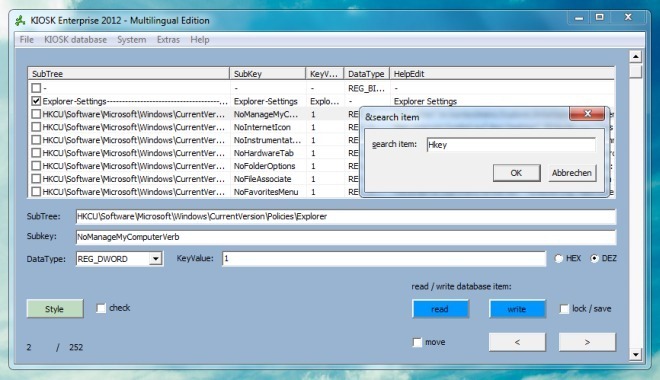 KIOSK Enterprise also comes with built-in remote management options, including wake on LAN and remote control. The application comes with Ultra VNC installed.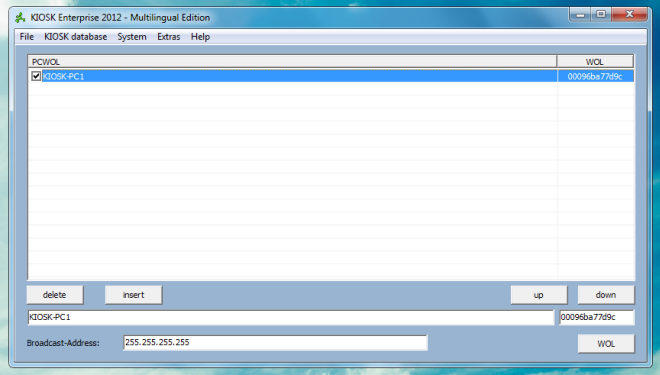 KIOSK Enterprise is available as a demo version (when downloaded), which can be unlocked to a freeware version or to a full version for additional features, by using the Change License option on the home screen of the application. The paid version provides some more advanced features, such as the option to Import / Export database functions. KIOSK Enterprise works on Windows XP, Windows Vista and Windows 7.