koobits – Download, Manage And Sync Your eBooks
koobits is an Adobe Air application that not only opens eBooks from numerous formats (PDF, EPUB, XML, HTML, KBJ, etc) but can also download and manage them. You can download numerous ebooks from the koobits store (both free and paid) and also get a random free ebook each day by registering with KooBits  from the Dropbox section.
All books are listed by genre on the left sidebar of the Bookstore which makes browsing easier.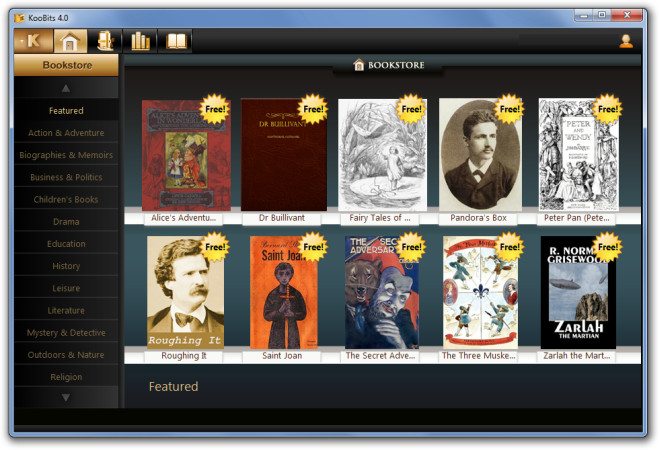 Before you begin, head over to the Dropbox tab and setup a koobits account. Koobits offers a random free ebook each day to registered users. Paid books purchased from KooBits are synced via their server.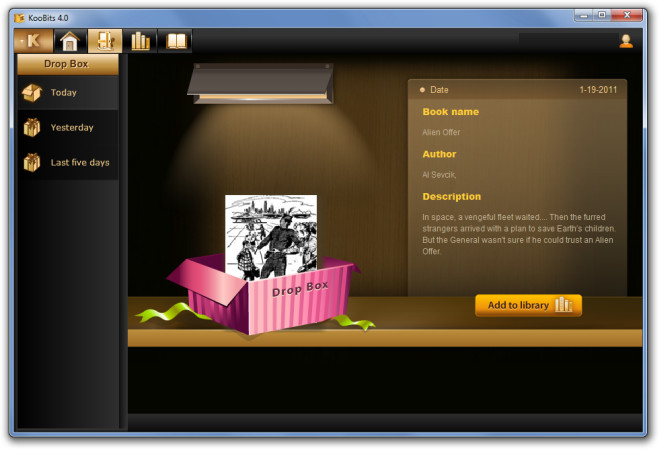 The Library tab contains a link to your library where, your saved e-books are displayed by category. Other than the default free books, paid books and local books options, you can also create your own categories to easily sort your eBooks.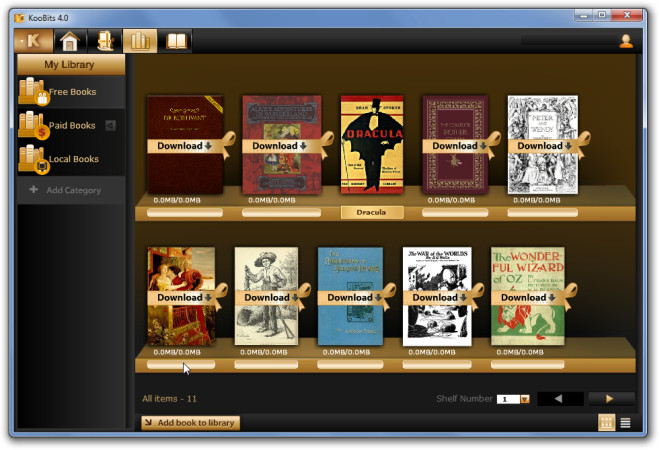 eBooks from popular formats (e.g.PDF, EPUB, XML, HTML) can be opened, bookmarked, printed and cropped. For example, the Crop Image option (scissor button) can be used to extract specific parts of the book. Selected areas of the text can also be highlighted with the highlighter and the content can be zoomed for reading convenience.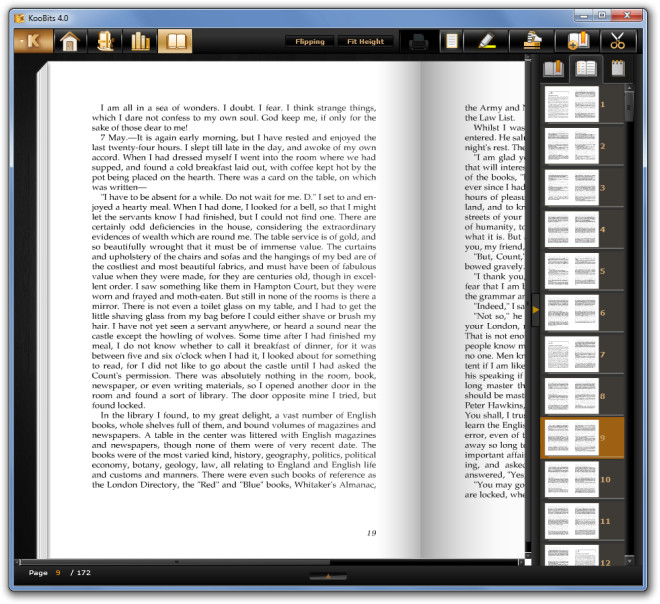 Watch the product video below for more details on all supported features.
In a nutshell, koobits is a comprehensive eBook management application that allows easy viewing, sorting, customization and backup of your e-book collection. The only drawback we found was that it was a bit laggy (if you have a very fast internet connection, then this lag will not be obvious) when compared with other eBook managers.
Since koobits is an Adobe Air based application, it works with Windows, Mac and Linux based operating systems. Testing was done on Windows 7 64-bit system.