Listen, Record & Trim Audio From Online Radio Stations With ClickGaGa
Last month we reviewed X-Screamer Radio, a portable version of Screamer Radio application, which allows music fans to record and listen to thousands of online radio stations. ClickGaGa is yet another such solution for Windows OS that enables its users to not only listen to various radio stations but also instantaneously grab their favorite tunes from the radio with an integrated sound record function. The application saves the audio output in MP3 format and suffice to say, the sound quality is on par with other popular radio clients with built-in recording option. What gives it the upper hand however, is its ability to record an audio track from the start, as according to the developers, it remembers the beginning of the track and automatically starts from there, for instance, even if you've missed a song. Along with this, there is also an included sound trimming tool to edit or trim the recorded broadcasts. More details after the jump.
I will be quite truthful here, there's absolutely nothing to commend about the application's primitive interface design, as it looks dull and boring. There are a total of four different tabs at the top to navigate within the application, named as Radio, Set Up, Add Station and Timers. Radio contains the main functions for listening and recording the stations, along with a volume adjuster. You can also set Pre Recording option in terms of seconds. There are not many radio stations to choose from, as opposed to other online radio clients. The included genres contain Classic, Folk, Jazz, Pop, Latin, Blues, New Age etc., where each genre includes a rather adequate number of radio stations. You can listen to any radio station by simply clicking the Play button under the Receive section. Likewise, you may also record any station that is currently being played, by using its respective Record button.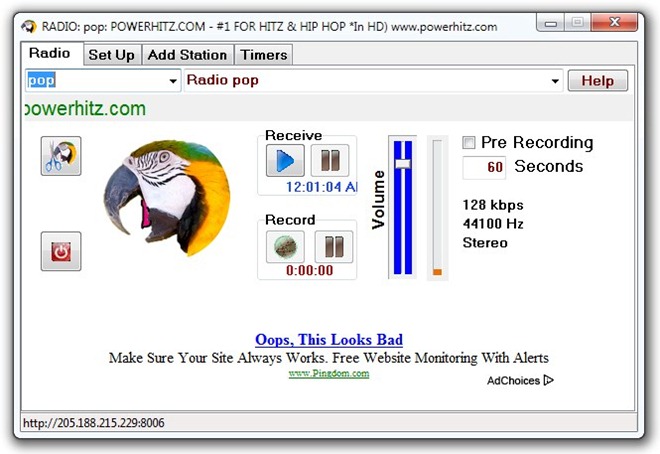 Set Up contains a few configuration options for the recorded output. You can tweak a few settings like Timing Faults, Desired Bitrate, DXOut Latency, Sample Rate, Indicator Interval, MP3 Bit Rate and so on.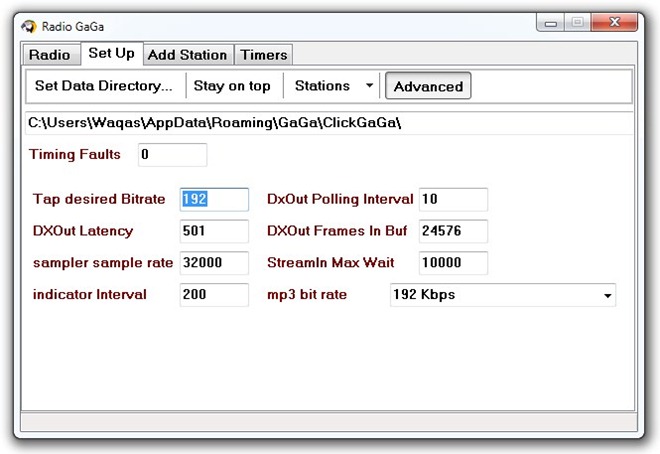 If you want to add your own custom stations, you can do so under the Add Station tab, where you need to choose its Genre and input the URL link, along with a mini description.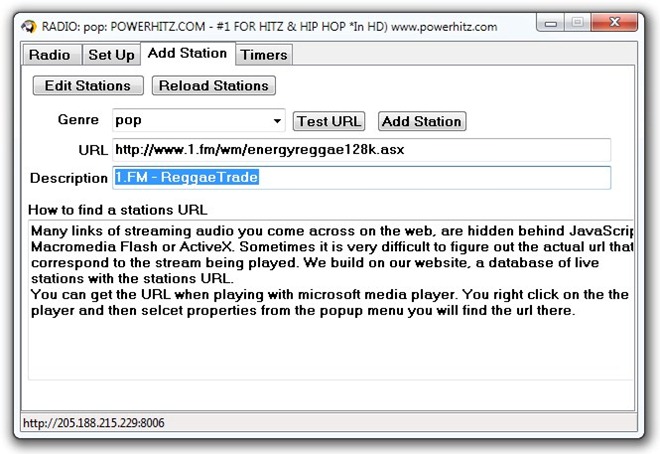 Apart from manually recording or listening to a radio station, you can also schedule the procedure from the Timers section. You can set up to three timers by configuring various parameters such as start and stop date & time, category, output volume and so forth.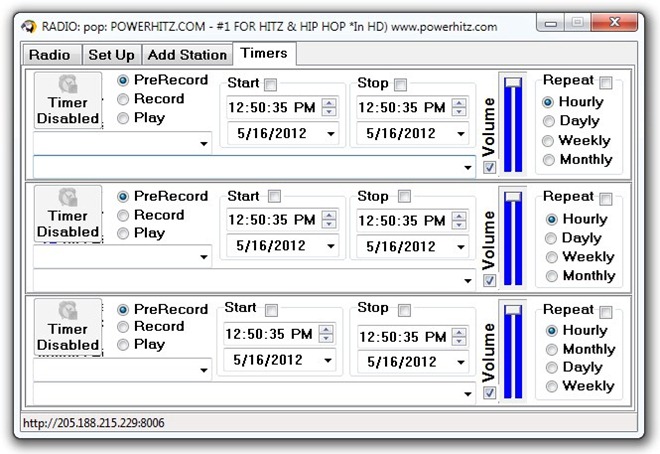 The aforementioned Trim tool can be launched either from within the application or by clicking its desktop shortcut, named ClipGaGa. The tool is quite straightforward and simply lets you trim or cut any part from an MP3 file.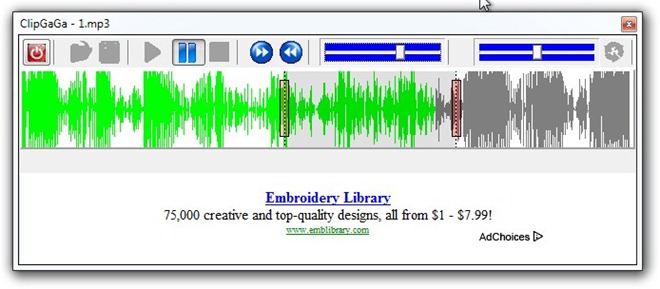 All-in-all, ClickGaGa is a great application but with poor implementation of interface design. Moreover, it is ad-supported, which some people may find annoying. It is available for free and works on Windows XP, Windows Vista, Windows 7 and Windows 8.