Listen To Radio Stations From Any Country In Your Default Media Player
A while back we reviewed Nexus Radio that allows to search and listen to radio stations by genre. OPENwebRadio is another portable application that allows searching and playing radio stations by a select country and genre. Unlike Nexus Radio, this application makes it easier to identify and listen to radio stations by both location or taste preferences. This simplifies the task for a listener to find his/her favorite stations from any part of the world without coming across channels that may not be in the desired language.
To listen to a station simply select a continent followed by a country or select the music category followed by a preferred genre. This will display all the relevant stations that are available via OPENwebRadio for the specified category.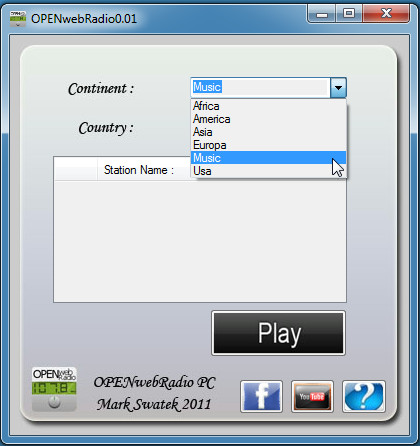 Select the station that you wish to listen to and click on the Play button. This will allow you to listen to the chosen radio station in your default media player.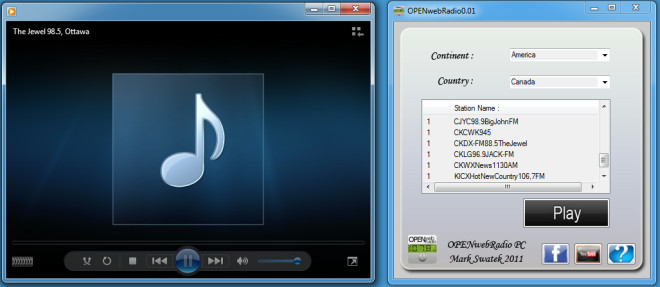 Selecting the music category allows the display of a wide range of choices for stations related to music, news, religion, etc. Unfortunately, unlike Nexus Radio, this application does not allow recording radio stream casts, however, it does make it easier to sort channels by country and preferences. For example, a person from a specific country can simply select his/her country name to easily find and listen to all the available channels.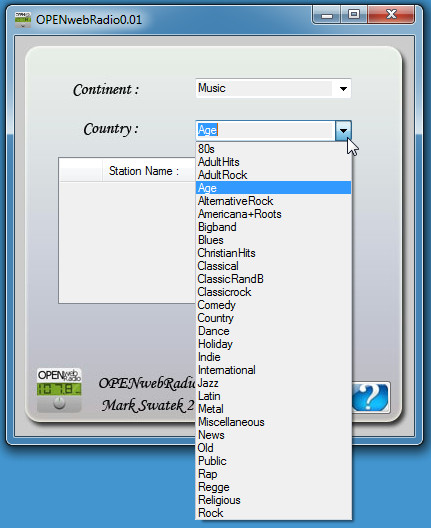 OPENwebRadio currently supports more than 4000 channels worldwide and the developer is likely to add more channels soon. This freeware was tested on Windows 7 64 – bit OS and works with Windows XP, Windows Vista, Windows 7.