Make Note Cards/Greeting Cards By Adding Signature To Your Photos For Free
OtShot is a free photo utility that lets you add signature to your photos so that it can look like a personalized card(note card or a greeting card). You can either save the photos or email them by using the default build-in option.
When you run this software for the first time it will ask for registration details, fill in your details correctly since it will be used later in signature. Once done, it will open some default photos which you can ignore. Now click Select Photos button.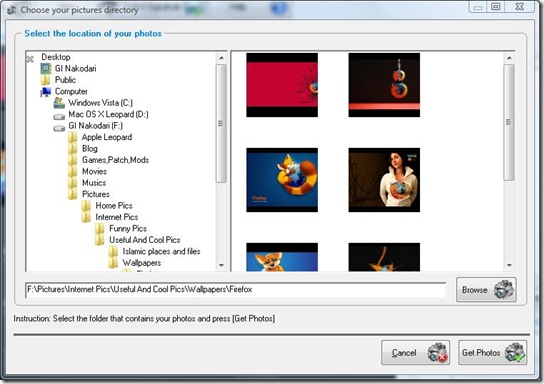 Select the photos which you want to personalize and click Get Photos. Now you will see the main window as shown in the screenshot below.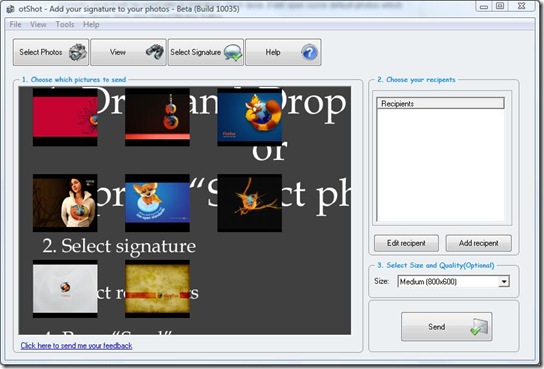 Click the image above to enlarge.
Now click Select Signature button and add a customized signature.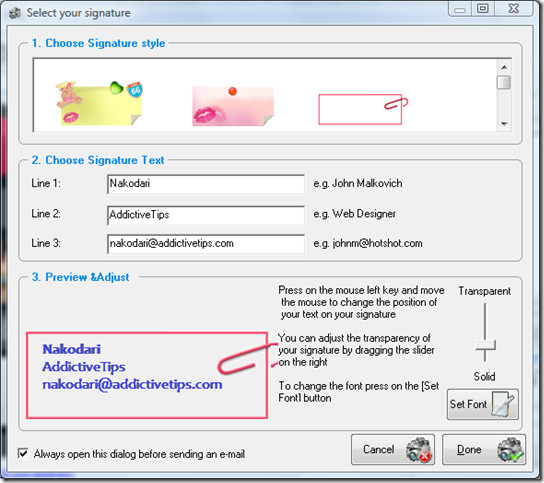 You can add your signature in 3 simple lines like it's shown in the screenshot above, you can also choose the Signature Style. After you are done, select the Transparency and Set the most suitable Font. All changes that you make will be visible in the Preview window, you can also drag the text in there. Once everything is ready, click Done.
Now double-click any photo and you will see the preview along with the signature. In the above screenshot I have added my blog signature, but you can add greeting message instead.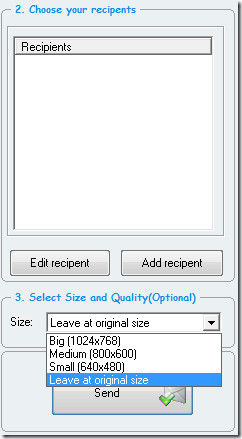 In the end Add the recipients whom you would like to send the photos, select the image size and click Send. Note that this software does not have the support to save the personalized photos, there is a manual way to do it. Preview the images in your default photo editor and save it from there. Enjoy!