Malwarebytes Anti-Rootkit Is Powerful Rootkit Scanner And Remover
Our computer is like a car. Just like your car needs frequent maintenance, the performance of a PC deteriorates with the passage of time and needs periodic system scans to get rid of any viruses or malicious scripts. Rootkits are one of those harmful software, which make their way into your computer through application installations from unreliable sources. Rootkits are obnoxious for executing certain undetectable processes in the background, the purpose of which is to steal pivotal information and send it en route to the attacker's system. They provide attackers with certain administrator privileges, so they can take complete control of your system. It's quite difficult to detect such rootkits, and many antivirus or anti-malware tools simply overlook them.
We have already covered tools that are specifically designed to destroy rootkits and key-loggers, for instance, GMER and SpyShelter, just to name a few. Today, Malwarebytes, the company behind the popular Malwarebytes Anti-Malware software has just released a new app for wiping out rootkits called Malwarebytes Anti-Rootkit. The app is currently in Beta but does a good job in "detecting and removing the nastiest malicious rootkits", as advertised by the developer.
Malwarebytes is acclaimed for creating robust applications that terminates malware. Anti-Rootkit is no exception. The usage of the app is also fairly simple. Once downloaded, extract all the files contained within the ZIP archive to a convenient location and run the "mbar" executable.
Upon launch, you are presented with the scan wizard, and you just need to follow a few simple steps to perform the clean up process. Click Next on the introduction screen to continue.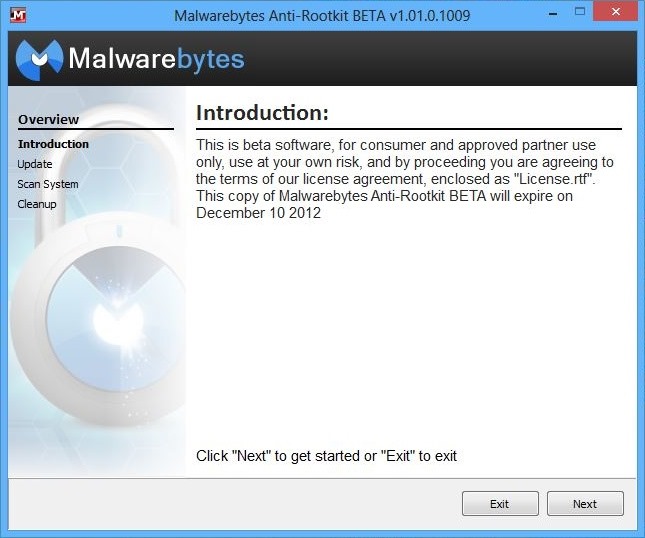 Next up, the tool asks for your permission to update the malware definition database. You may either skip this process via the Next button, or click Update to download the latest definitions from the internet.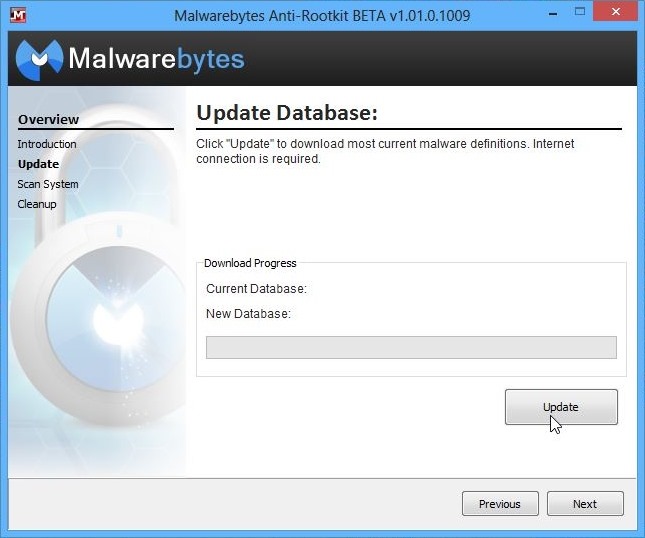 In the third step, click the Scan button and let the application scan for any malicious threats in your PC. You may however, select the targeting areas, such as Drivers, Sectors and System. The scan process may take several minutes, depending on your machine specs and files stored on your hard drive. Once done, click Clean Up button to remove all threats.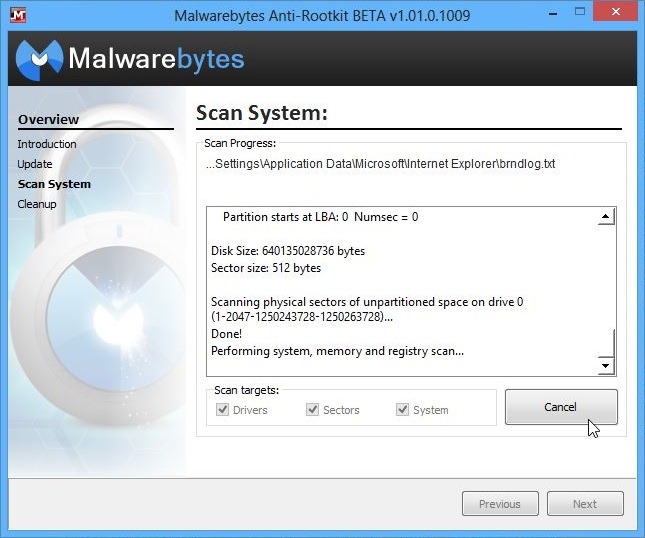 If no threats are found (as it so happened on my one week old Windows 8 installation), the tool displays "No malware found!" once the scan wizard finishes. Rejoice! Your system is free from any rootkit.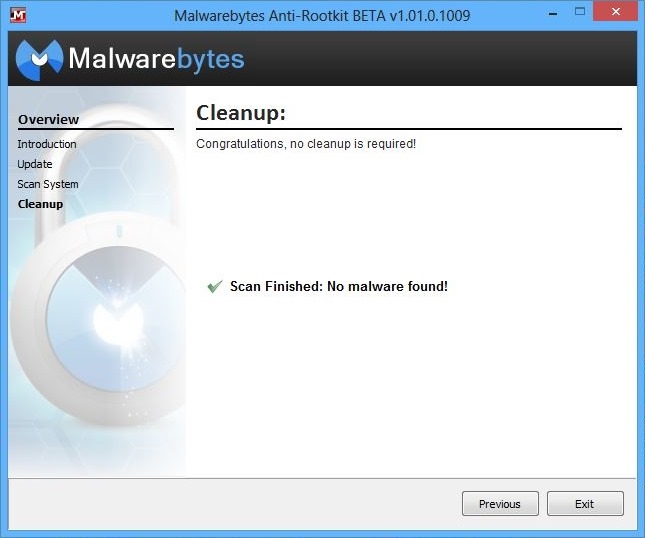 Malwarebytes Anti-Rootkit works on Windows XP, Windows Vista, Windows 7 and Windows 8. Testing was carried out on Windows 8 Pro x64 system.
Download Malwarebytes Anti-Rootkit