Manage All Devices In The Network Remotely With Connex
Many organizations are separated by building floors or geographical locations. The use of routing and remote access helps connect geographically mobile servers. Connex Network Manager is an application for managing managing a diverse range of network devices. Supported devices include routers, switches, servers, IP Phones, laptops, desktops, printers, and smartphones. Connex supports SSH, Telnet and RDP (Remote Desktop) connectivity, with the ability to run scheduled tasks or scripts on connected devices. It can be useful for remote management of network resources within a unified desktop application.
To get started, choose a category (e.g. server, switch, router, etc), click Add Device from the toolbar on top (+ sign) and click on the Device View tab to create a device container.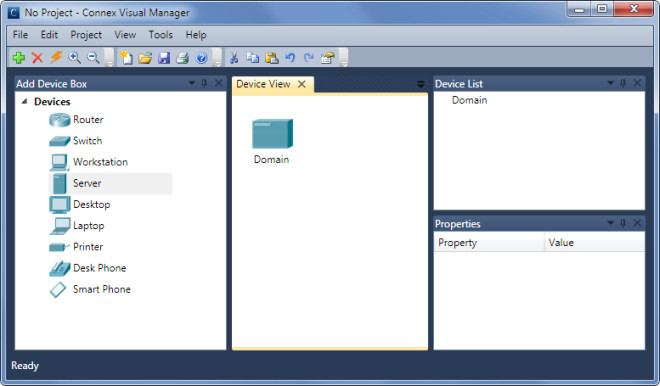 Once done, click on the created container to configure connectivity options. Add an IP from Connection Options tab, select a protocol (RDP, SSH or Telnet) and specify Putty path on your hard drive (if you use Putty).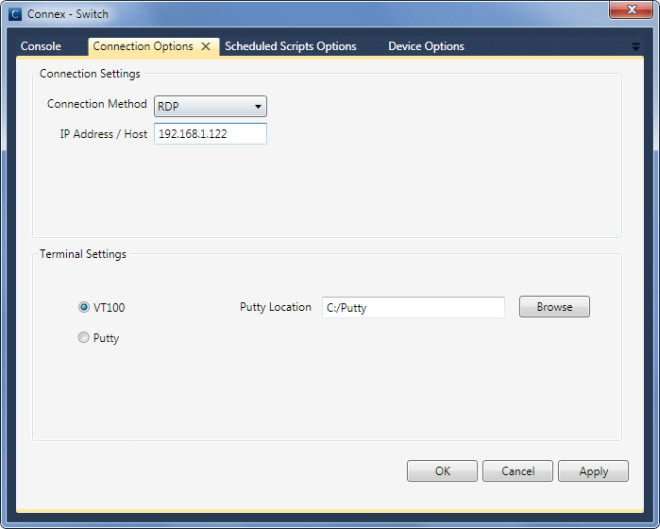 Move to the Console tab and click Connect to remotely connect to the added device. You can also schedule scripts and add device description from the Scheduled Scripts Options and Device Options tabs.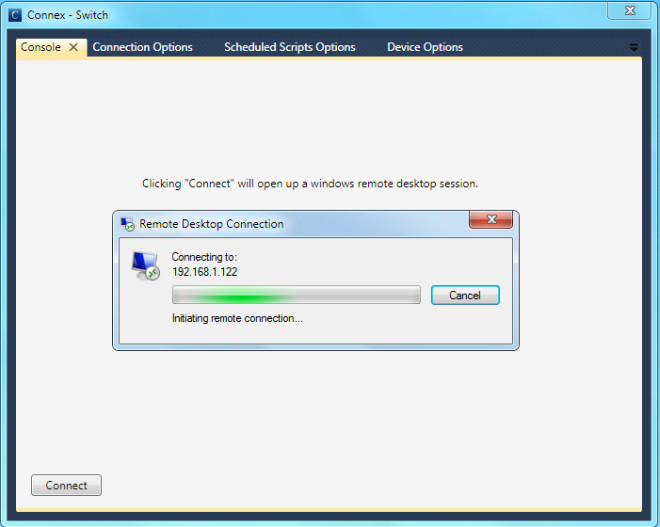 The same procedure can be used to connect smartphones, switches, servers, routers, etc for remote management with Connex. Connex works on Windows 7 and Windows Server 2008.
Download Connex Network Manager