Manage And Control Amazon S3 Account From Desktop With DragonDisk
Amazons S3 is a widely used service for saving data to the cloud. It provides affordable data storage with convenient account management features and security, which has made it essential for many businesses and individuals, to use it as a primary or alternative location for data storage. DragonDisk is a cross platform Amazon S3 client, which provides the convenience of managing your S3 storage account from your desktop. You can upload and download files, set permissions, synchronize folder (between local drives and your S3 account), generate HTTP or Torrent URLs,  and save your cloud data to a local drive after importing it. DragonDisk has versions for Windows, Mac and Linux based operating systems.
To add an account or multiple accounts from Amazon S3, you will require adding your account name, access key and security key from File ->Accounts.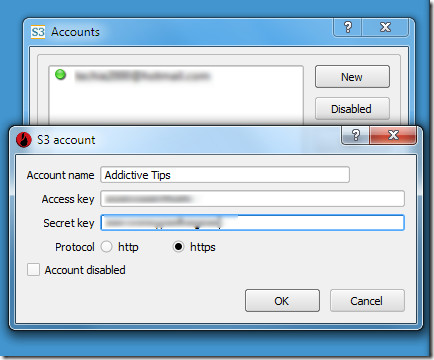 DragonDisk supports Reduced Redundancy Storage (RRS), CNAMEs, Versioning, External Buckets, as well as multi-threaded HTTP/HTTPS engine for enhanced download and upload performance. After launching DragonDisk, you can access and manage your Amazon S3 account by selecting the S3 drive from drop down menu. DragonDisk, makes an S3 drive act much like a network drive, which can be selected to add, remove and sync files.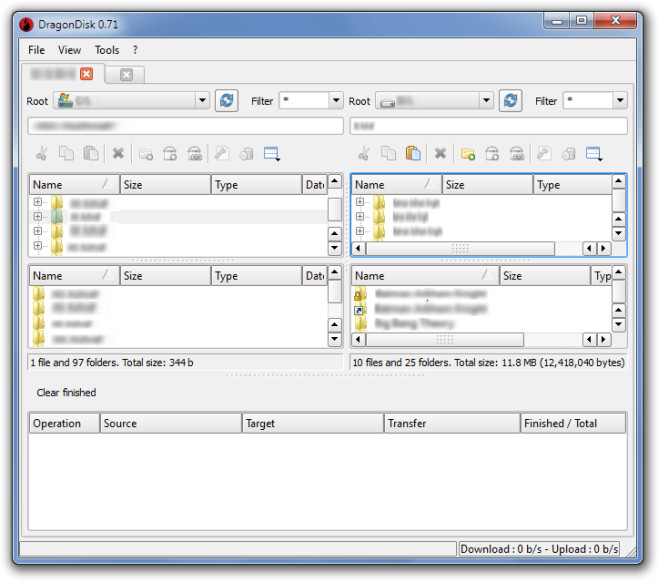 You can select directories from your S3 and local drives to synchronize them from Tools -> Synchronize. You can select a source and target folder to sync data to and from your Amazon S3 account.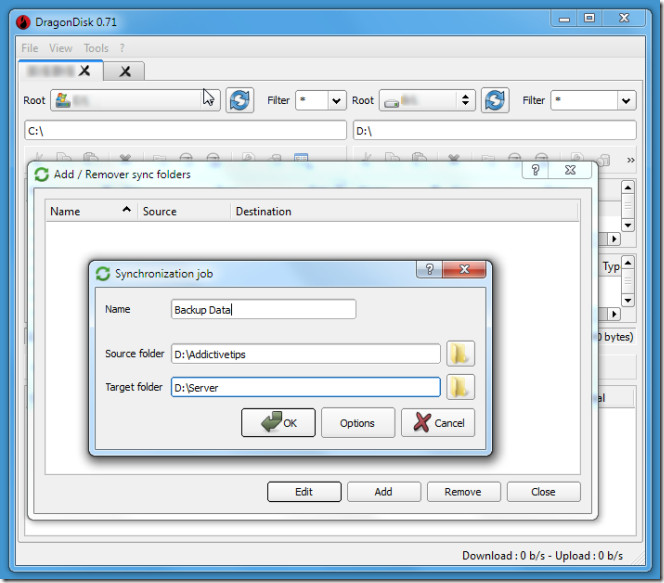 DragonDisk has versions available for Windows (Windows XP, Windows Vista and Windows 7), Mac OS X and Linux based operating systems, including Debian, Ubuntu, Red Hat, Mandriva, Fedora, Open Suse and CentOS.