Manage Multiple Windows Remote Desktop Connections
For lab administrators and data center managers, the need for remote desktop connections is very frequent. They may need to perform various system tasks, perform automated system checks, install/uninstall software, manage permissions for various users and what not. With a large setup, it can become really tedious to establish manual connections to each system using Windows' built-in remote connection client. Hence having a tool to manage them all becomes necessary.
Fortunately, Microsoft themselves realized this problem and came up with Remote Desktop Connection Manager (RDCM). Basically this tool is similar to the native remote desktop client, only more flexible and convenient.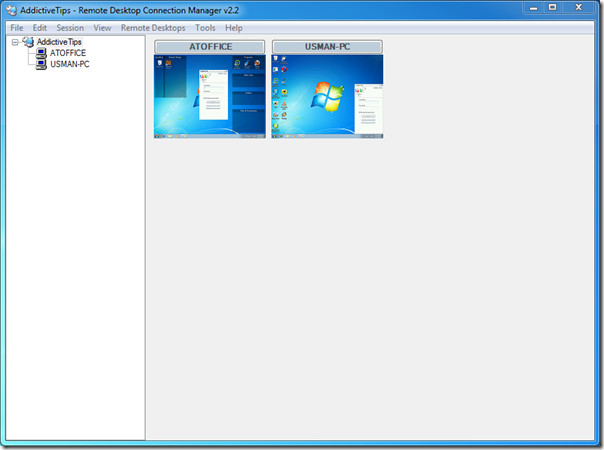 It allows establishing of multiple remote connections at one time, and disconnecting and reconnecting to them with ease. Furthermore, RDCM also allows users to save remote connection configurations as projects, so you can easily load a particular set of connections at just a few clicks.
Usage is fairly simple, but offers advanced tools for power users. Adding a new computer is as simple as adding a new server once you have created a new group. An advanced settings dialog lets you input the machine information, with the good thing being the software's ability to import the parent systems information for establishing connections.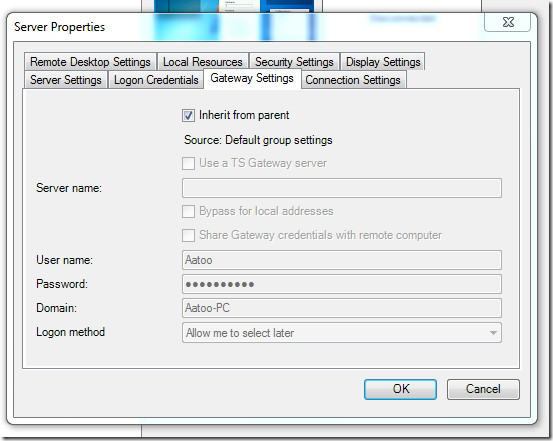 All connections under one group are shown in a tabbed layout. You may right-click a connection icon to change certain of its parameters, including connection/disconnection, expansion, undocking, full-screen view, etc.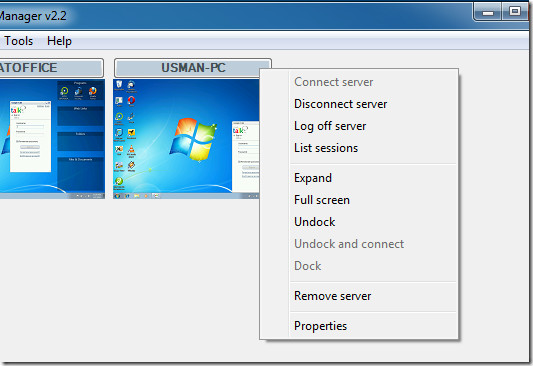 Under tools menu you can find the program's settings, which let you further control the way RDMC behaves.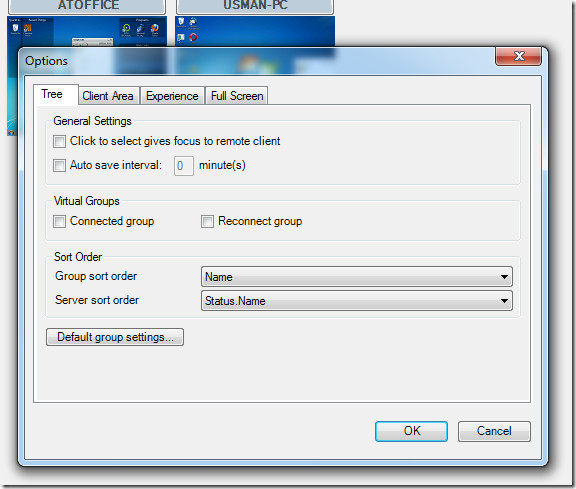 RDCM works fine with all versions of Windows above Windows Vista. For users running Windows XP or Server 2003, Remote Desktop Connection client software version 6 or newer is required. We tested RDCM on Windows 7 32-bit operating system.
Download Remote Desktop Connection Manager