Manage Windows Clipboard While Using Ctrl+V With ShapeShifter
Last year, we covered an awesome clipboard manager called Clippy which shows clipboard items over system tray notification area. While it can keep multiple items, type of clipboard items are also shown on the main interface, allowing users to pick out one which they want to use. ShapeShifter is another clipboard manager which has been developed in somewhat similar way. With having an ability to show type of clipboard item with original source, you will also get to see complete details of first item in Windows clipboard stack.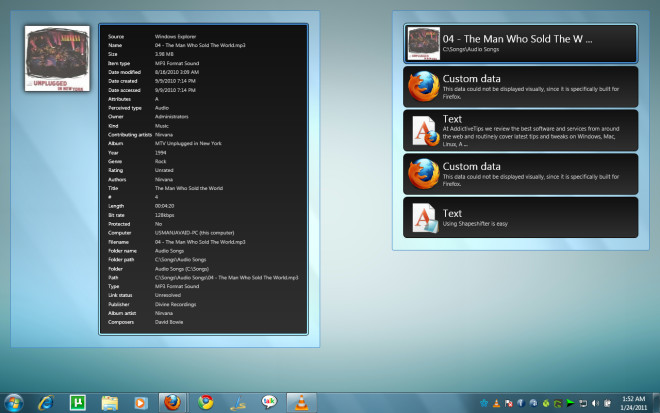 After the installation, it resides in system tray, indicating that program is enabled and running. Now you can start using Ctrl + C for copying data and Ctrl + V for pasting content. Main interface can be accessed while holding down Ctrl + V on keyboard. At the left side of the screen it provides details of first item in clipboard and on the right side you can see all the items residing in Windows Clipboard. To use any item from the list, just click on the item and use the default hotkey combination (Ctrl + V) for pasting it. Right-click on the item will delete it from the list, letting user keep only those items which are to be used.
The application works on Windows Vista and Windows 7 (Both 32-bit and 64-bit systems are supported).