Manage Windows User Accounts In A Domain [Administrator]
Windows 7 provides a build-in option to manage user profiles locally but what if you want to access the user accounts of multiple computers within a domain? Administrators have to routinely visit the computer in the domain and change the settings locally, this is obviously a time wasting and tiresome method which is implemented in most workplaces.
Chily User Management is a Local User Management Software to help administrators manage the user profiles remotely. This can also help home users who have multiple computers connected within a single domain.
The usage is simple, enter the computer name in the domain or hit Browse to select one, type the administrator credentials, and hit Find.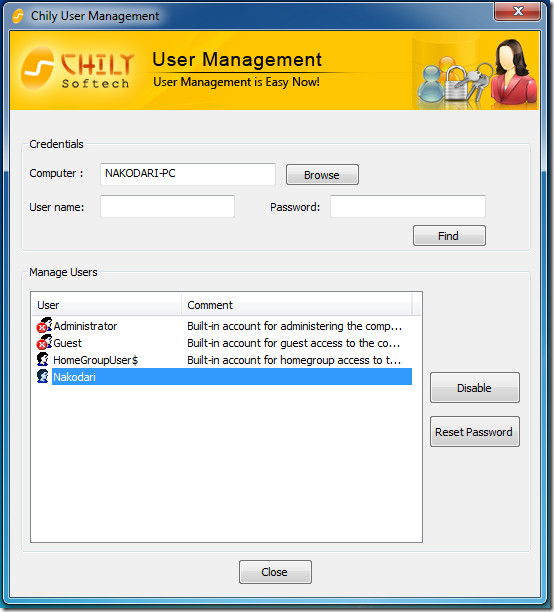 Apart from providing the means to enable/disable the local account and providing information, you can also reset the password in case you have forgotten it.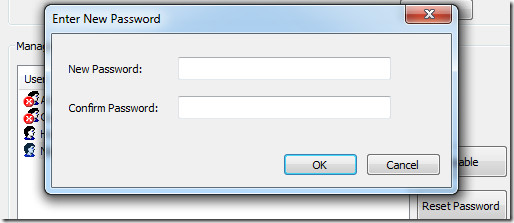 Be sure that the computer where you are running this app is in the same domain as other computers that you are accessing. Most administrators might not find the need of this app since you can always connect to the remote computer quickly in Windows 7. The app simply provides a way to make it easier for beginners to keep tab of multiple computers.
Download Chily User Management
It works on Windows XP, Windows Vista, and Windows 7.