Manager Portable: Comprehensive Solution To Manage Financial Statements
From time to time, we at AddictiveTips keep bringing various financial management software solutions for our readers, such as Personal Finances, Cretica Invoice and EWeb Balance. Manger Portable is yet another new financial management application, which is probably the most comprehensive financial management utility. It is a browser-based tool and is available both as a installer and portable version. The program actually runs on local web server and is packed with a wide variety of features. Some of the highlighted features include ability to import bank statements, create payment and receipts, support of GST, VAT and sales tax, create and store payables and receivables, Income Statements, Balance Sheets and Ledger records, automated accounts creation during data-entry, international support for date, time and currency etc. The application offers an easy-to-use and attractive interface, and supports all widely used web browsers including Firefox, Google Chrome, Internet Explorer, Safari etc. Read on for an in-depth review.As mentioned earlier, the application runs on your web browser, and all you need is to run the executable file to load the app content in local web server (localhost). For the first time usage, you will be asked to create a new entity. Just type in the entity's name, choose your country and hit Create to head over to the main interface. You can create as many entities as you want. (In case you get confused about a certain input field, you can always hover the mouse pointer over the question mark to view the associated help text).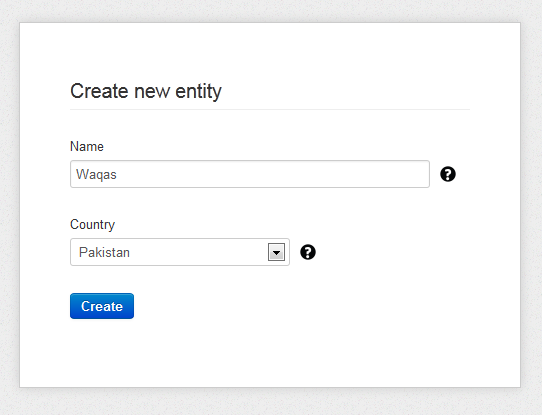 The application has navigation tabs aligned at the left side. Money In allows you to add your cash inflows or receivables, while all the cash outflows or payables can be viewed from Money out. You can edit an account any time, in case you've made some mistake. Furthermore, it also lets you maintain General ledgers, Journal entries and Contact Directory.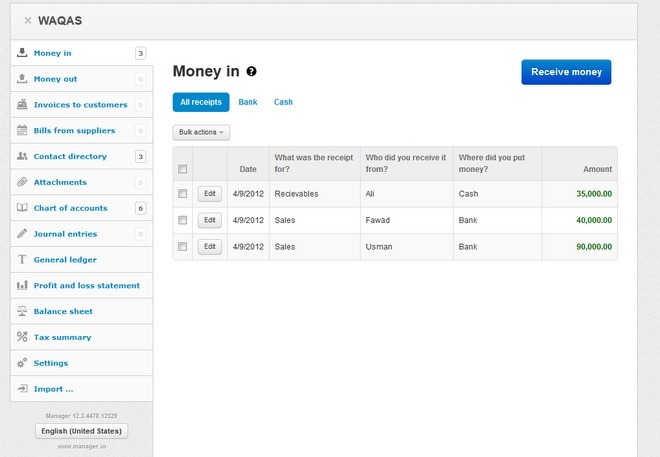 Adding a new field is quite easy. For example, if you want to create a new receipt of cash inflow, select Money in, and then click the Receive money. You will be shown a receipt editor to add date, payer's name, reference no, amount, tax etc. Once receipt for cash inflow has been created, hit Create and the account will appear on your Money in database.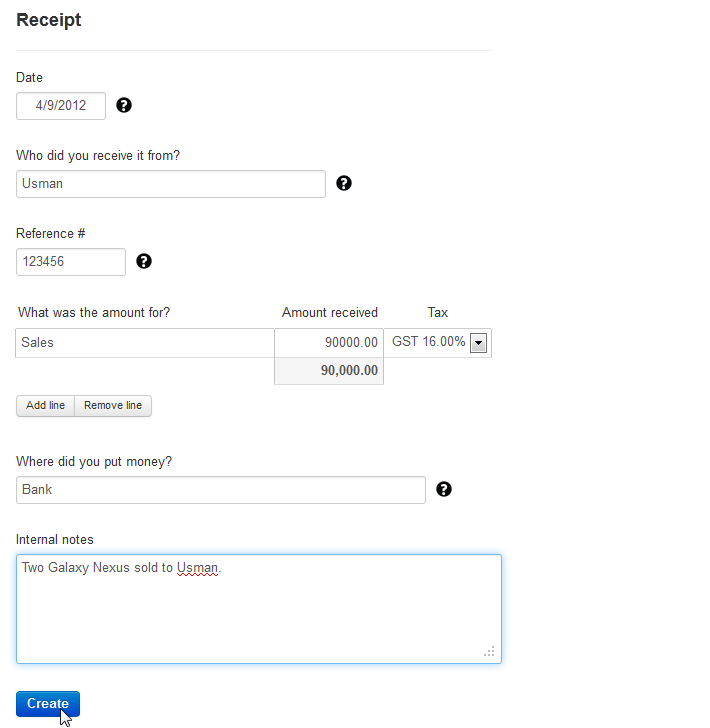 The accounts and contacts automatically create Financial statements and tax summaries for you. So any entry you make will be synced to the entire database.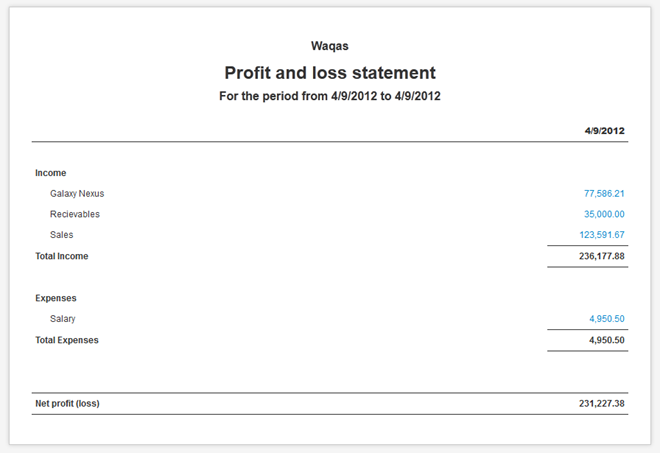 The application also lets you generate customer invoices and payment receipts and take their prints. You can enter information like date, ref no, contact details, billing address and you're product/service amount and GST.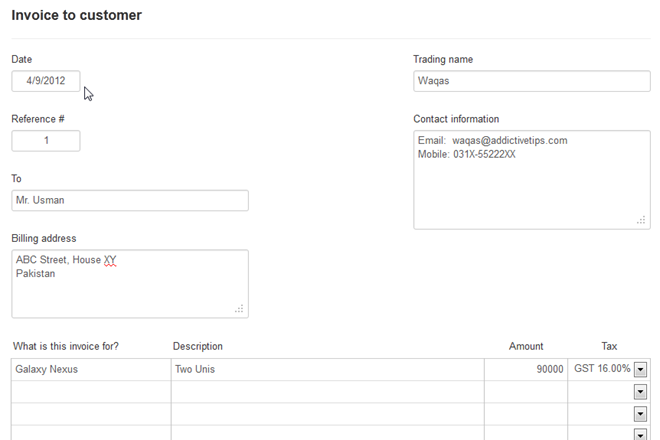 From Settings, you can choose to change Name, Country, Tax rate and Closing account. It also lets you delete the currently selected entity and remove all entries saved in database with a click.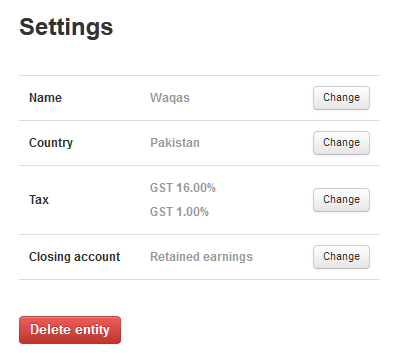 Manager Portable is a useful financial management software, and it works without any issues, whatsoever. It is available for Windows, Linux and Mac OSX, while the Windows version works on Windows XP, Windows Vista, Windows 7 and Windows 8.