Marble Desktop Globe Is An Atlas With Wikipedia Integration
Marble is an open source virtual desktop Atlas with Wikipedia integration for quickly looking up places on a map, checking out directions, measuring area distance between locations, viewing a street map for an entered address, getting instant information about temperature, precipitation and related trends of an area and so on. This cross platform application contains multiple viewing options which include a 3D globe view, satellite view, moon view, night view, etc. You can also bookmark  a location, get a historical map view of a location and get lots of more information which can be helpful for educational purposes. What makes it useful despite the availability of services like Google Earth is that it allows simulating conditions to check numerous aspects of locations according to time span difference. For example, you can change the date and time to watch how the starry sky and the twilight zone changes for a location periodically throughout the year.
You can toggle between many viewing options, but at startup it works as a 3D globe which can be moved around and zoomed at your convenience.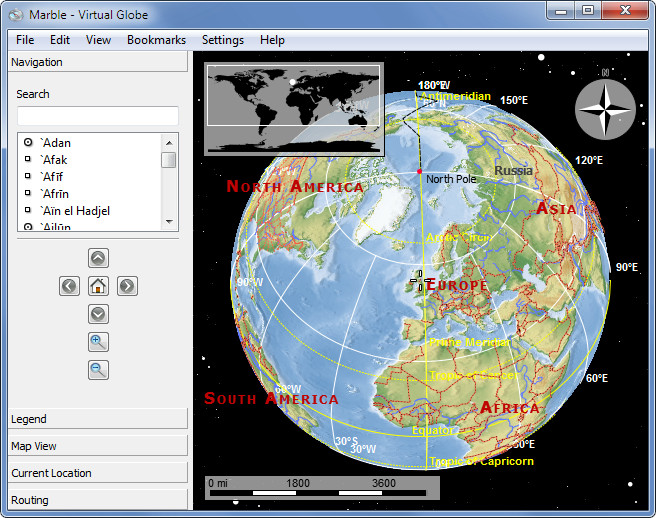 To instantly search for a specific place, type its name in the search box and hit Enter. You can measure the distance, bookmark the area from the map, and check for directions between different areas via right-click context menu.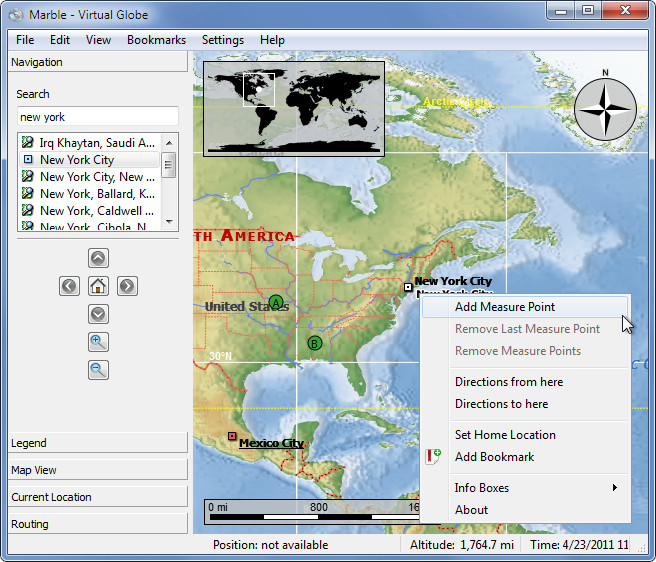 Double clicking on the name of a place on the map, pops up a window with Wikipedia information about the selected location.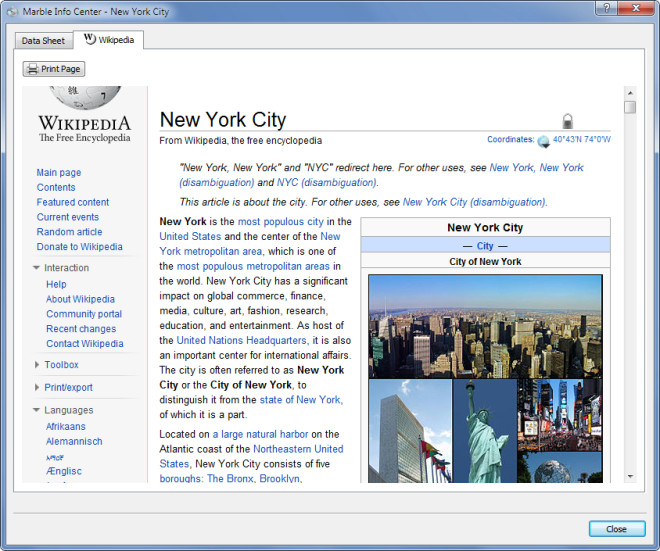 To get a different view of the selected area (e.g. historical view, street map, moon view, night view, etc), toggle the maps from the Map View option. You can change projection and celestial body appearance of the maps from the left hand side menu. To trace a street address and get a street view, select the Street View Map (from the list of available maps), click on Routing Button from the left hand side menu and enter a street address.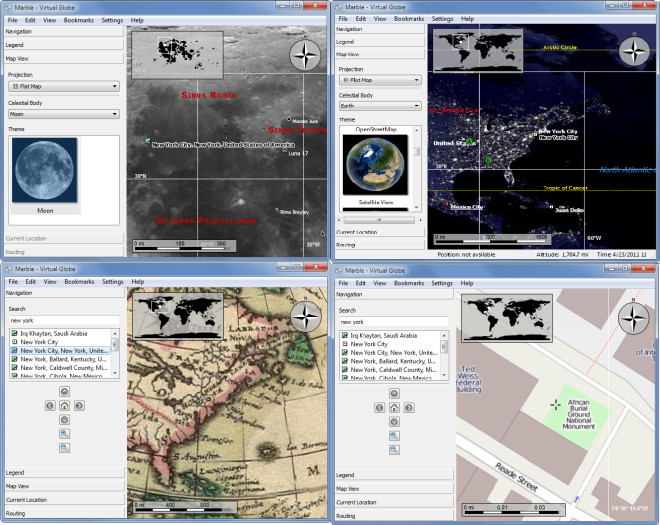 Marble is an excellent form of an electronic atlas which provides useful simulations and information which can be quite useful for fulfilling academic needs.
It works on Windows XP, Windows Vista, Windows 7, Mac and Linux based operating systems.