MarkdownPad: Fully Customizable Markdown Editor With Live Preview
Markdown is a text-to-HTML filter which translates an easy-to-read and easy-to-write structured text format into HTML. MarkdownPad is a feature-rich Markdown editor for Windows which is fully customizable and shows live preview of the changes as you make them. With keyboard shortcuts and toolbar buttons, you get quick access to Markdown syntax and formatting. Fonts, sizes, color schemes, and HTML style sheets provide complete customization of your document.
By default Markdown Pad provides a dual-pane view with both the code and the preview of the result. You can edit and customize the code syntax by using the verbose bold, italic, text case, cut, copy, paste, undo, redo options from the top toolbar. The right pane shows live preview of your document in HTML while you make changes in the left pane.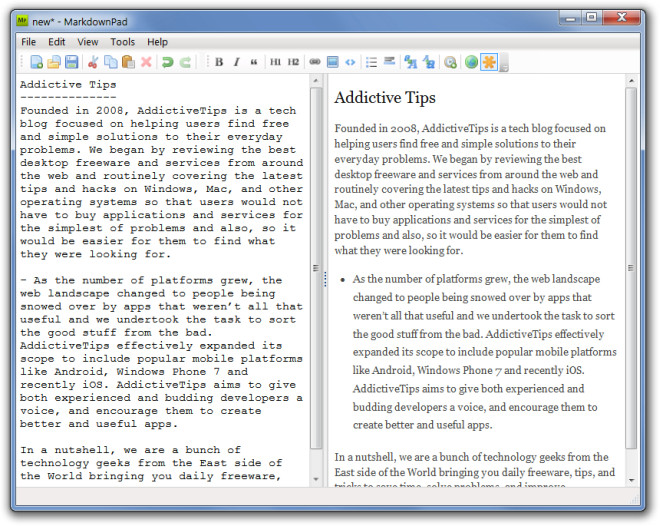 To insert an image using a URL, click on the image option from toolbar and enter the URL of the image.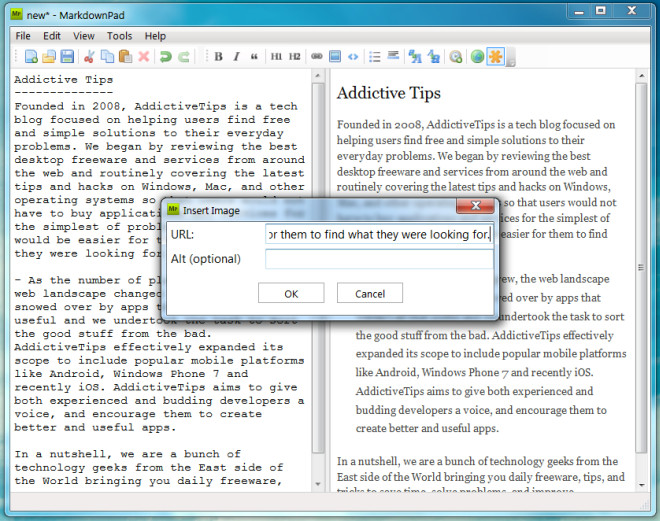 If you would like to edit the document in single pane view, go to view and uncheck Enable Live Preview. You can also select Distraction free mode from the View drop down menu to view MarkdownPad in full screen mode.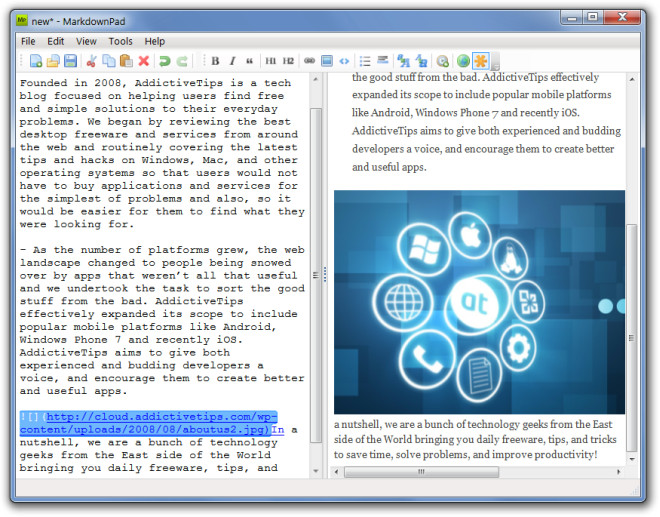 While most of the editing options are located on the toolbar, you will have to change the Syntax color from Tools –> Options. You can select a background and font color, as well as font size and format. The Markdown tab provides options to enable new lines and hyper links automatically. These options require being enabled because by default Markdown does not see a single return as a line break or recognize hyperlinks. Enabling these options provide line breaks and the conversion of URLs into hyperlinks. You can revert back to the default changes by clicking on Reset option from the Misc tab.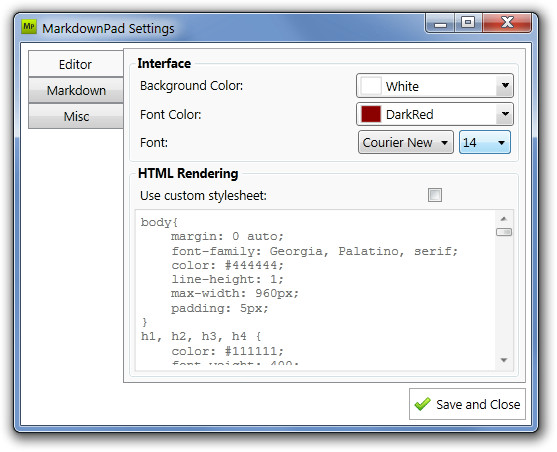 Lastly, you can also edit the CSS stylesheet of the rendered HTML within MarkdownPad. Highlighting syntax and customizing text can help you create a more refined document for easy identification of certain syntaxes.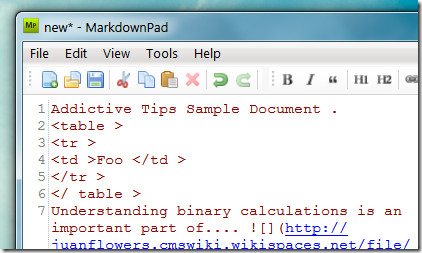 MarkdownPad works on Windows XP, Windows Vista and Windows 7, provided you have . Net Framework 4 installed.