MartView: Slick Eye-Candy PDF Viewer & Downloader
Sumatra and Foxit are two popular free PDF Readers, the latest feature-packed Nitro PDF Reader is also getting rave reviews all around the blogosphere. The developers behind these apps have always focused on simplicity, functionality, and speed. MartView however is different, the core aim behind this PDF viewer is to give user a slick eye-candy and book-reading experience, while keeping most of the functionalities intact.
MartView opens in fullscreen mode with most of the options provided from the drop-down bar at the top. By default the PDF documents are viewed in Flipping View which is similar to page flipping in books. Just drag the page to any side to flip the page. Users can also use the slider at the bottom to navigate between different pages. To jump directly to a specific page, enter the number in the small Page box at the bottom and hit Enter.
If page flipping is not your thing, the view can be changed to Horizontal Scroll from the drop-down bar on top. Vertical Slide is also available which is the default in almost every PDF Reader out there.
To quickly glance at the content of each page for faster navigation, hit the Thumbnail button to view the preview of all pages. If the PDF document supports index, then clicking Index will show the index in pop-up box.
You can download eBooks from within the application itself but out of four tries, only one book actually downloaded successfully on my side. The books are however categorized neatly which makes it easier to search for books on each topic.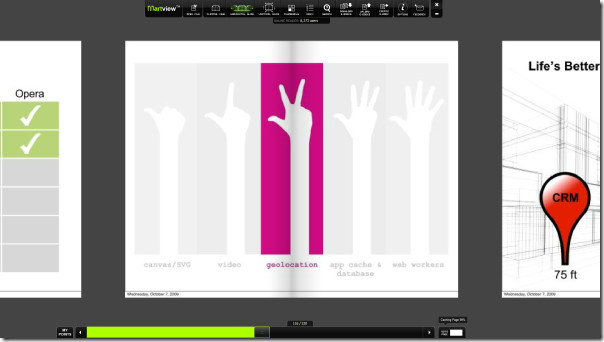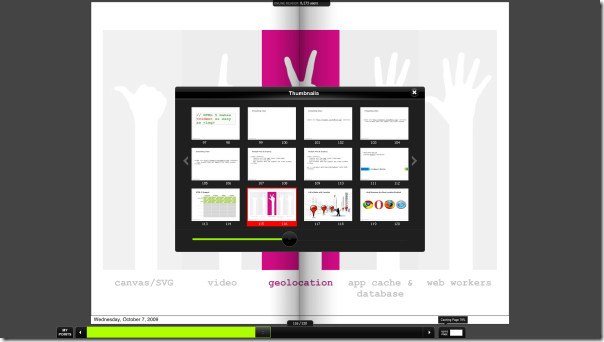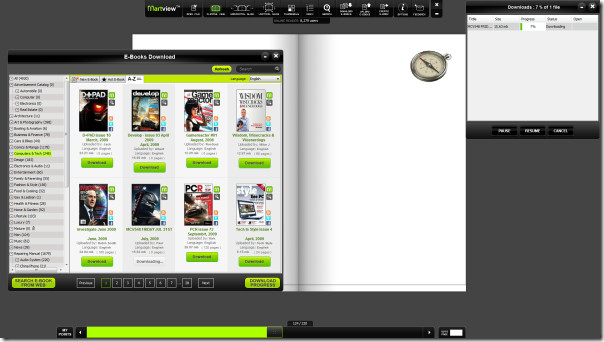 All basic functions, such as, zooming, quick navigation, and page jumping can be found in this PDF Reader. It might not replace Sumatra or Nitro PDF Readers but can be considered an alternative to the Adobe's official PDF Reader.
The application runs on Windows XP, Windows Vista, and Windows 7. We tested it on our system running Windows 7 32-bit OS.