MediaHuman Video Converter: Convert Video Files via Drag & Drop
With the huge number of video-supported devices in the market right now, video converters are considered rather important tools, since almost each device only supports its own, particular video format. Although, newer devices are being incorporated with as much media support as possible, still you come to a point when you find to need to have a media converter at your disposal. To make this job easier on you, we have covered some of the very good video converters from time to time, such as Hamster Free Video Converter and Oxelon Media Converter, that are highly customizable, and support a huge list of media format support. From the developers of MediaHuman Audio Converter, MediaHuman Video Converter is yet another new entry to the media converters jargon. The application lets you convert videos to a number of formats, and provides you with a lost list of presets to choose from. The application contains presets for different quality videos for multiple devices and services, such as Apple iPhone, PS3, XBOX, Wii, YouTube Video, Creative Zune, Windows Media Video, Xvid etc.
The application has a very simple and minimalistic interface, with Add File, Clear List, Remove File, Output Profile, Start/Stop Conversion and Settings button available at the top. The conversion process consists of just dropping the video files over its interface, and hitting the Start Conversion button after selecting the Output Profile. MediaHuman Video Converter allows you to add up to 20 video files at a time for conversion.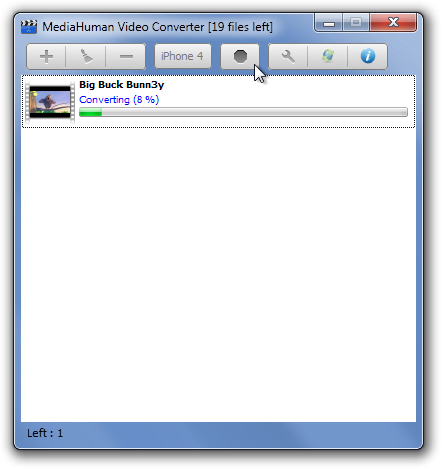 The Output Profile window lets you choose an output format from a long list, including Apple iPad, Apple, iPhone, PS3, PSP, Xbox, Wii, YouTube, etc. Each category has sub options, for example, Apple iPhone has iPhone High, iPhone Standard, iPhone Low, iPhone 4 High, iPhone 4 Standard and iPhone 4 Low as the available output formats.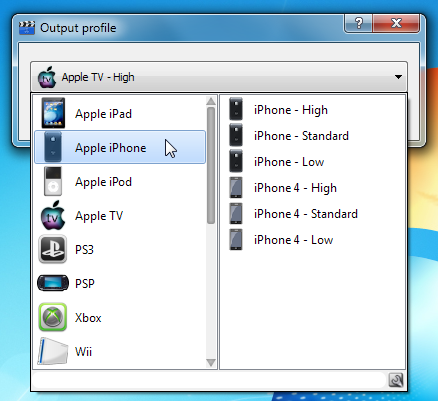 The Settings menu has General and Output tab. The General tab includes options for naming new files and defining post-process operations, while the Output tab lets you specify the default output format and folder.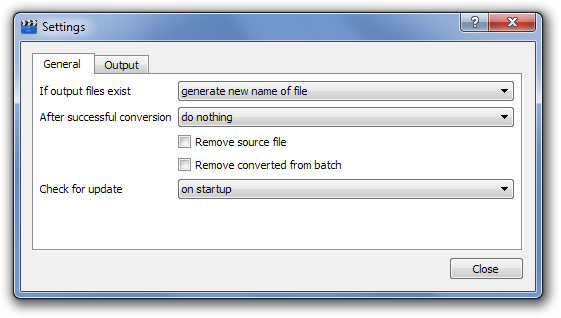 For testing purposes, we converted an 885mb file with both MediaHuman Video Converter and Oxelon Media Converter, and the result was as follows:
MediaHuman Video Converter Conversion Time: 40 mins (approximately)
Oxelon Media Converter Conversion Time: 25 mins (approximately)
Even though Oxelon Media Converter has a lower time, MediaHuman Video Converter is more simple to understand and use.
MediaHuman Video Converter is available for Mac OS X and Windows. It was tested on Windows 7 Ultimate, 64-Bit edition.
Download MediaHuman Video Converter