mEdit: Cross Platform Text Editor For Programmers
Text editors are aplenty. For years, programmers have use generic text editors like Notepad, TextPad, Crimson, etc but as with the advancement in graphical text editing, developers have come up with more user friendly & tabular text editors.
mEdit is the prime example of how should a programmer's text editor be. Started originally as a built-in editor for GAP computer algebra system , it has become a full-fledging all-round text editor for programmers supporting both Windows & Unix based operating systems.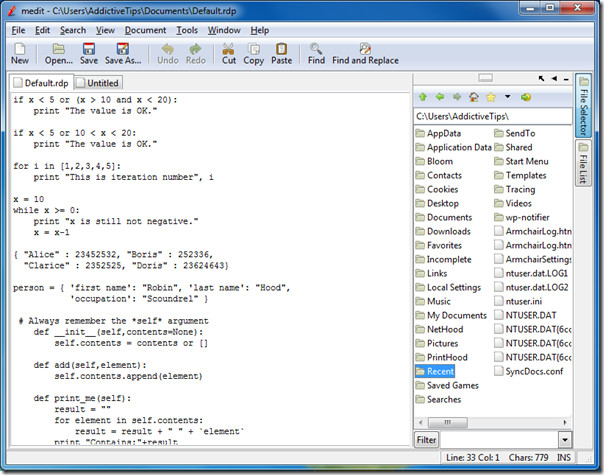 It allows you combine several documents called worksheets. You can switch between the worksheets using tabs on the menu and the sidebar. It is loaded with text editing functionality and provides editing options that not only include the basic copy, cut, and paste editing but and text formatting features, as well as finding and replacing tools.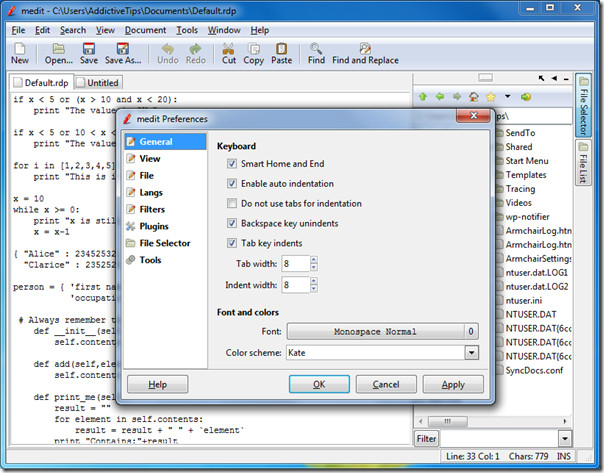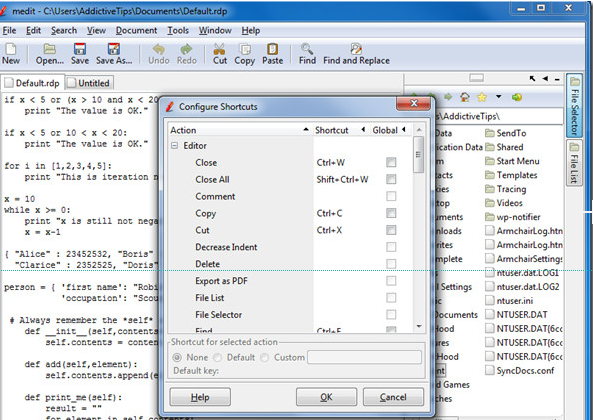 mEdit generally saves the edited files (also called workbook) in it's own proprietary file format as it supports multi-sheet nature of such documents. You cannot save it in other formats and no Save As option is provided. There is an Export command in the Worksheet menu that lets you save worksheets as text files though.
One of the best mEdit's features is configurability of keyboard accelerators. You can also configure tools available from the main context menu. Highlighting of syntax is also an available feature.
It can be used to edit C & Python as they comes with supported plugins.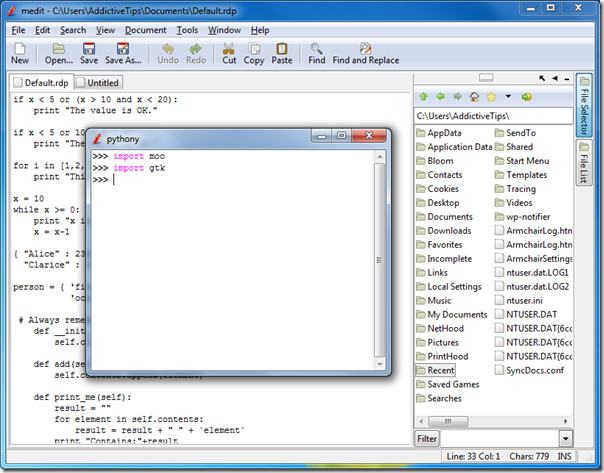 It has a very neat interface with tabs and sidebar for accessing files quickly. It also shows the open files in the right sidebar.
mEdit sure is a simple and effective text editor for Windows (2000/XP/Vista/7) and Mac (OS X 10.3.9 (Universal Binary).