Microsoft Office OneNote 2010: Improve Battery Life
Microsoft OneNote is one of the best note-taking applications, it comes bundled with Microsoft Office. We have covered a detailed article on OneNote 2010 here. You will be astonished to read that if you keep the default OneNote settings while running it, it may significantly effect your laptop's battery timing because it runs several operations in the background such as indexing, notebook syncing and handwriting recognition. These can place an unnecessary strain on your battery if you don't need these constantly running.
Lets see how to change the default configuration with respect to the battery consumption in OneNote, Click the Office button and choose Options.

Now choose the Advanced option in the left side pane, and then navigate to Battery Options in the right side main window.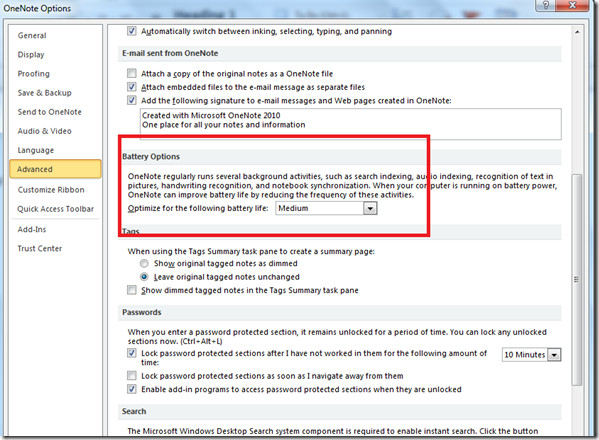 Under the Optimize for the following battery life drop down option, choose your desired settings. If you are traveling, you might want to select Maximum battery life and when at home, you can select Medium.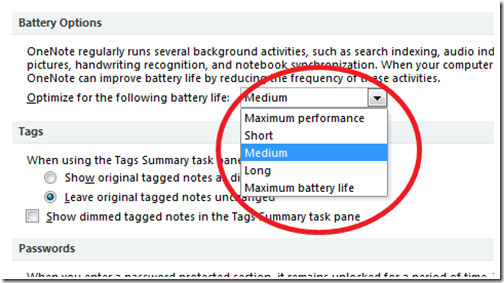 Click OK and you are done with the necessary settings. Enjoy!