Microsoft SharedView – Share Desktop Screen
Microsoft SharedView is a great screen sharing  tool which is used to manage small meetings, as it lets you share your desktop, applications, or documents with 15 people at the same time. One of the perks of this utility over the other desktop sharing tools is that it works perfectly through routers and firewalls. All you need is a Window Live ID!
Once the installation is completed, just launch it and login with your Windows Live ID.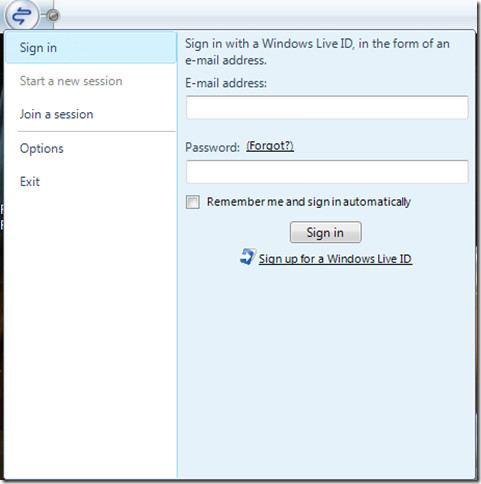 Now click the Start a new session option to initiate a new shared session.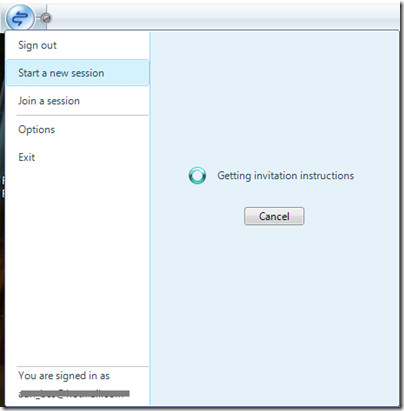 In the right side window it will show you the details which you will send to your participants, just send these details to your other members and they will be able to join you in the meeting. You can directly send the information via email by using the Open a new email message option.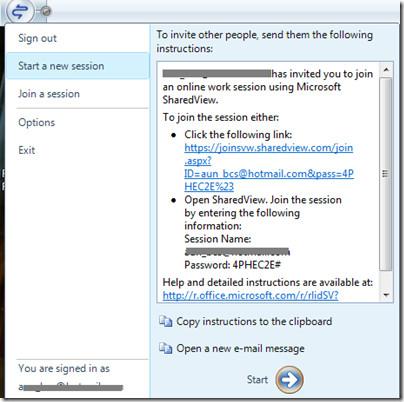 Click the Start button to start the session, the following bar will be displayed on the top of your desktop, now you can control the meeting from here.

The Participants option shows the number of participants in the meetings and you can invite further members from here as well.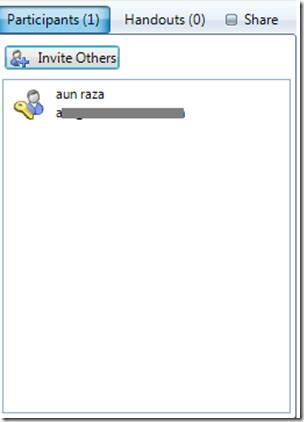 Once you have initiated the meeting and you want to share something with the participants, then simply click the Share button on the top of the screen and select the application that you want to share. You can also select your entire desktop on the bottom of the list.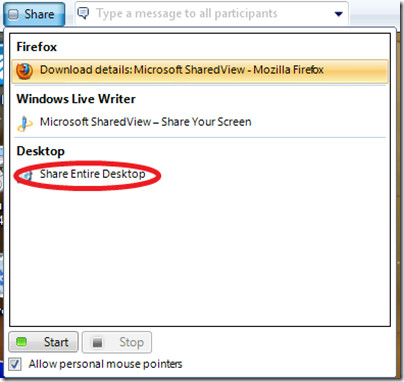 Download Microsoft SharedView
Please note that the requirement to have a Windows Live ID is only for starting the session, participants with any email ID can join the meeting. Enjoy!