Migrate Excel Phone Lists To Outlook 2010 Address Book
You don't need a 3rd party tool to migrate the phone list in excel spreadsheet and convert them into Outlook 2010 contacts. You can import the contacts from excel file to outlook using the build-in features, as detailed here. But most Excel spreadsheets do not have properly formatted phone list, this is where Excel 2 Outlook (e2o) comes useful.
Apart from helping you in formatting the phone number columns in excel spreadsheet, it will also aid you from start to end. The app is developed to be as easy as possible. You need to click each button from top to bottom and complete every action for successful migration.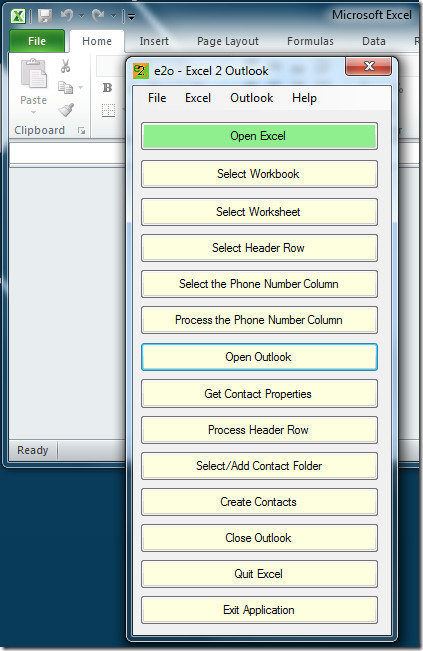 Doing so will open up the Excel spreadsheet, workbook, worksheet, and allow you to select the header and phone number column, and process it. Once processed, clicking more buttons will open up Outlook, get contacts properties, process header row, select/add contact folder, and finally create contacts.
Download Excel 2 Outlook (e2o)
It work on both Office 2007 and Office 2010.