MiniFolderBackup: Backup, Synchronize And Export Folders & Files
If you have a need of backing up small amount of data on regular basis and are looking for one dedicated tool which is capable of creating backup and sync files promptly, try out MiniFolderBackup. It is a simple little utility which is built keeping in mind the daily need of creating backup to keep users on the safe side without fearing loss of precious data.
It comes with intrinsic ability to sync file with source folder and let users export all the backed up data on specified location. To get started, click New Project button on the upper part of the window. Specify Source and backup folder, for first time usage, we'd reckon you to select Complete Backup option (The Incremental backup option will append only the new files from source folder). It also lets you add filters for backing up only specific types of files. Once all settings are in place, name the project and click OK.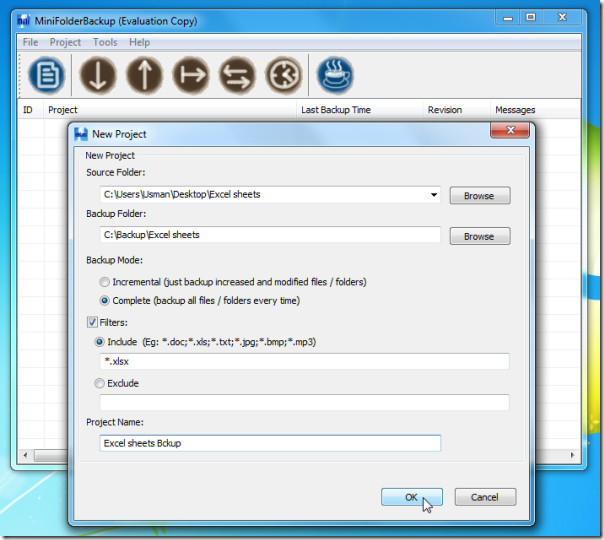 You can start off with adding as many projects as you want. From the list select the project and on the upper part of the window, click Backup button to bring up Backup Project dialog and click Start to begin the backup process.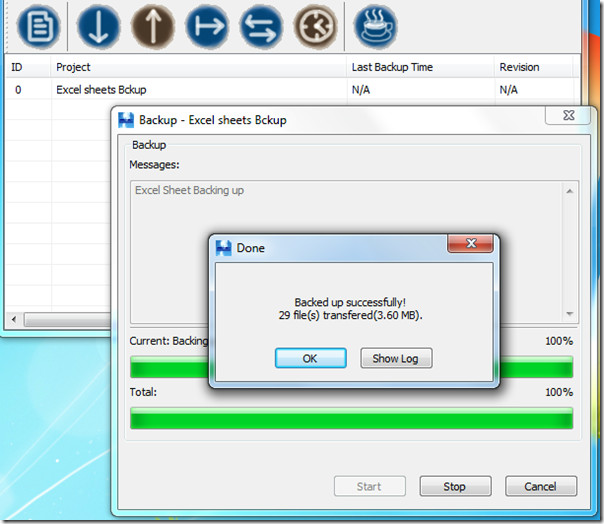 Down the line, if synchronization between source and backup folder is needed, right-click the project to select Sync option. It offers syncing in two ways, you can either select folder to sync content with backed-up folder or a location to append files from.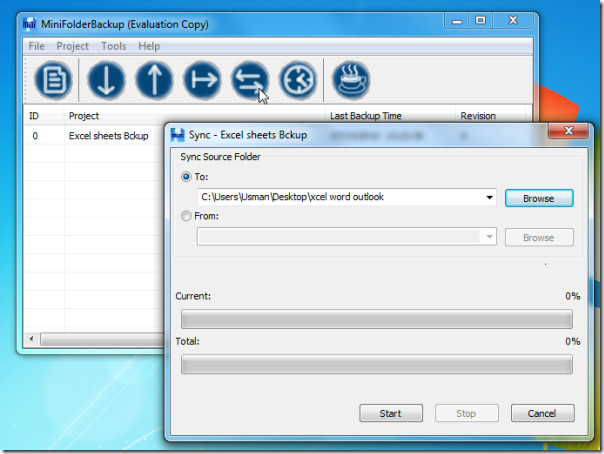 You can also export previously source or backup folder to a safe location. For exporting the content, click the Export button, specify the Output location and click Start to begin the export.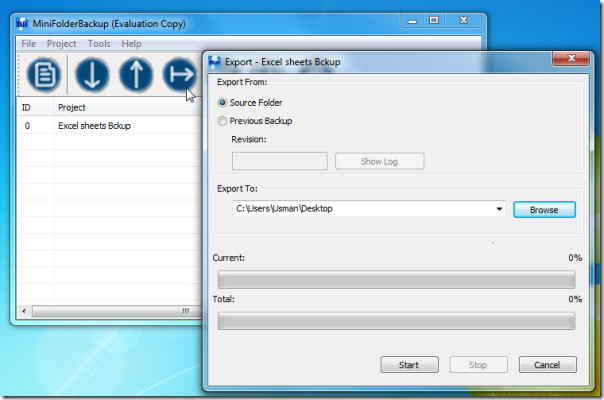 The best usage can be seen when you're dealing with small but precious data which is needed to be backed up on daily basis. While supporting multiple methods of folder synchronization, it lets you export data on any removable drive right from the application.
It runs on all Windows based OS systems, we've tested it on Windows 7 x86 system.
For more, you can check out BackUpAnyWhere and Duplicati.