Modi – Free Advanced Image Processor
When it comes to batch processing images, we have already reviewed Image Tuner. But today I found another batch image processor which is worth covering called Modi.
What makes Modi different is that it allows user to add different modifiers and then batch process the images according to the defined modifiers. Another interesting feature is that it supports plugins which further extend the functionalities. At the time of writing there are three plugins available – Unsharp Mask, Sharpen, and AutoLevel. The later plugin increases the performance of the app further.
The usage is quite simple, just hit Add Files button and add the images that you want to process. Now once all images have been added, hit Add Modifier button, select the desired modifiers from the drop-down list, and hit Add.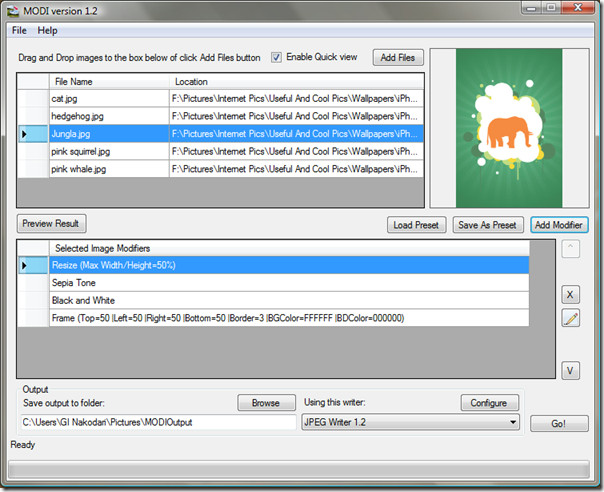 The following modifiers are available – Auto Level, Auto Rotate, Black & White, Frame, Image Watermark, Print EXIF, Resize, Sepia Tone, and Text Watermark.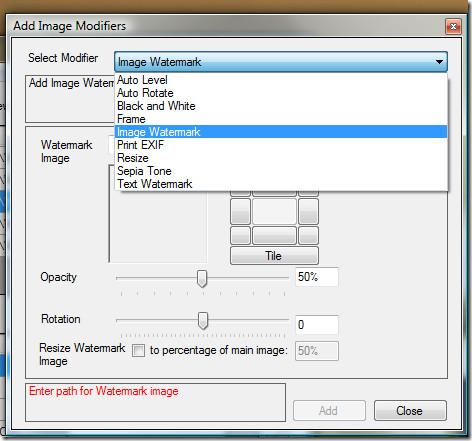 Once the desired Modifiers have been added, you can select the Output destination folder, choose the right Writer, and hit Go. There is also an option to save all present modifiers so that they can be loaded later quickly.
The best part is that it allows you to preview the final result(which is quite fast) no matter how many modifiers you have added.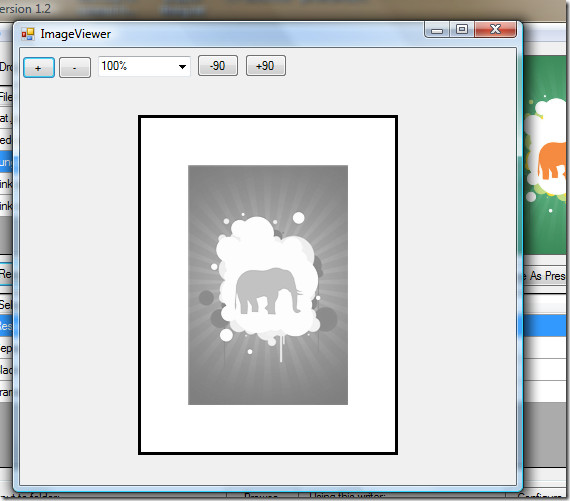 Overall, I have to say that it is one complete image processor with advanced modifier options. Which means both amateur and professional photographers are going to love this tool. Want to give it a try? Hit the link below.
It is a portable tool and works on Windows 2000, Windows XP, Windows Server 2003/2008, Windows Vista, and Windows 7. Enjoy!