Momentum Writer Makes Writing Distraction-Free
For those of you looking for a way to write something without getting distracted, meet Momentum Writer. It is a free tool for Windows where you can create a new plain text document or open an existing one and start writing whatever you want without getting distracted.
It works on the principle of typewriter, once you have written something, there is no going back, you cannot make changes or edit any written text. But of course you can open the .txt file later using notepad and edit the mistake. Most writers are curious about the spelling mistakes or other small mistakes and sometimes leave their writing to correct these mistakes. When they continue writing again, most of their ideas vanish away because of distraction.
With this tool, you just have to write and write until the document is complete. Once it's complete, you can later open it up using notepad or any other tool and correct the mistakes. In short, this tool is generally suitable for those looking to write a quick draft without getting distracted.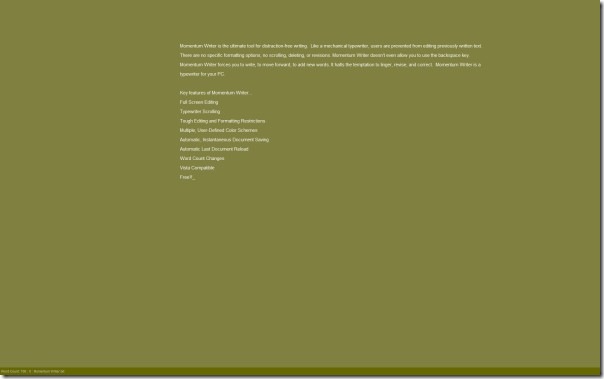 While you are writing, you will be able to see the word count on the left side of the status bar. When you right-click anywhere on the screen you are shown the context menu from where you can go to Properties, change background color, or open previously written text files.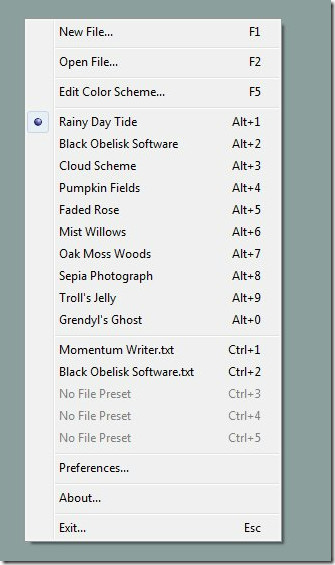 It is quite a useful tool for those who get distracted easily. It works on all versions of Windows. Enjoy!