Moo0 ConnectionWatcher Displays All Applications Using Network Bandwidth
Moo0 ConnectionWatcher is a straight-forward utility to keep a check on all the applications, instances and programs which are using internet connection or other network resources.
It comes useful in instances when you need to find out all the processes being run in the background and using network bandwidth. The main interface displays all the applications, processes and programs which are accessing the internet connection, and downloading/uploading data for different purposes. Various type of information is spread in multiple columns which includes; Protocol, Status, Process ID, Process Name, L-Port, Remote, Sent, Received,etc.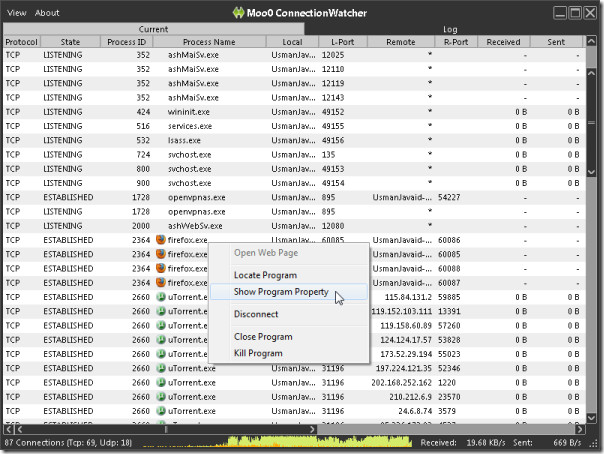 Right-clicking the item in the list will bring up the menu, you can disconnect the running instance of a program, close the program, kill its instance, open application's path and view properties. As it lists down each & every process which is connected in some way or the other with network, it may bogs down the system performance. To prevent this,  from view menu, you can set it to use minimum resources.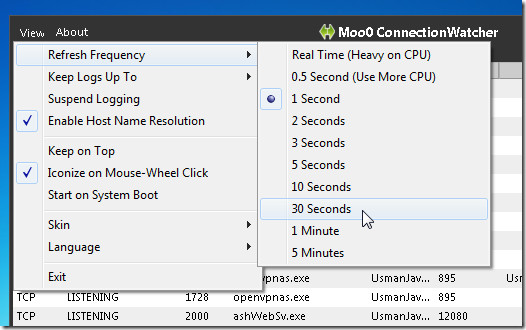 The application can assist users who face internet speed issues and want to prevent unwanted application from using the internet resources. It runs on all Windows based OS, testing was done on Windows 7 x86 system.
Download Moo0 ConnectionWatcher
For more, check out NetBalancer