Moovida – Powerful Open Source Media Center For Linux And Windows
Today, I finally got some time to try out Moovida(formally named Elisa Media Center). At first it looked like just another media center, but I have to confess that it got me addicted for the last 6 hours(my longest with any media center). It has a sleek design which gives it a professional eye-candy look, supports 3rd party plugins, and has a very robust and intrusive interface.
Since this is a new app and has a small but growing community, the plugins available are limited. At the moment, you can view Photos from Flickr and DeviantArt, Videos from YouTube, GameTrailers and TED Talks, listen to Music from GrooveShark, Radio from Shoutcast and Yes.fm.
Ofcourse, you can browse family photos/videos, listen to music, and do much more from within this tool. Apart from browsing the local and attached drives, you can also browse other computers(shared computers over network), which makes it all more interesting. Below are some screenshots of this app in action.
Main Interface
Watching Movie from Local Folder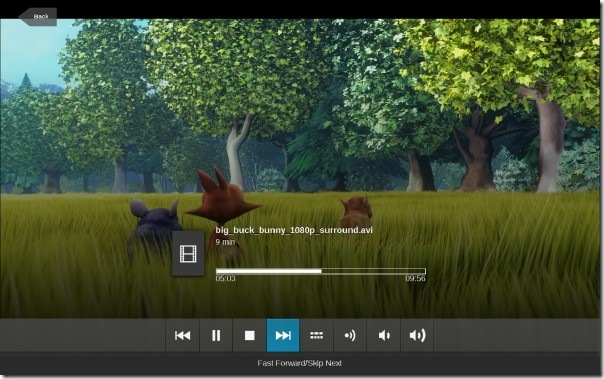 Watching Youtube Video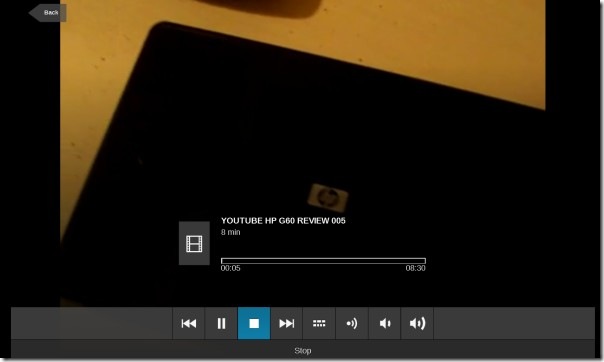 Watching TED Talks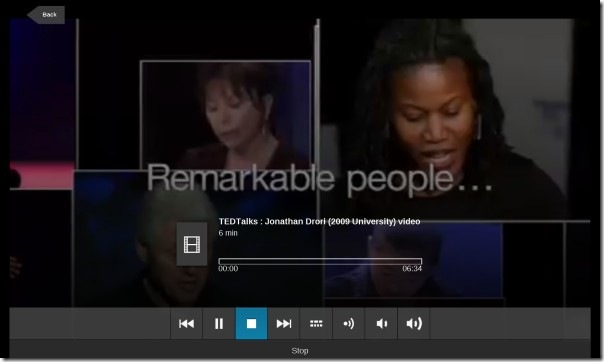 Watching GameTrailers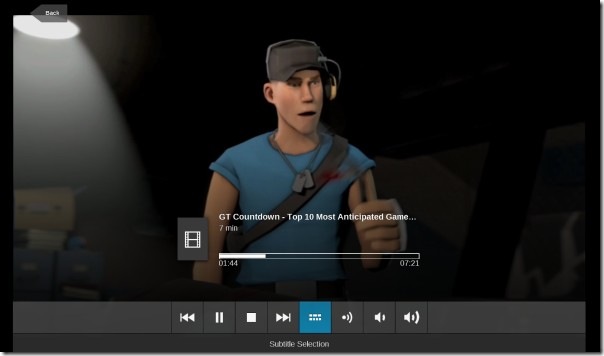 Searching Music on Grooveshark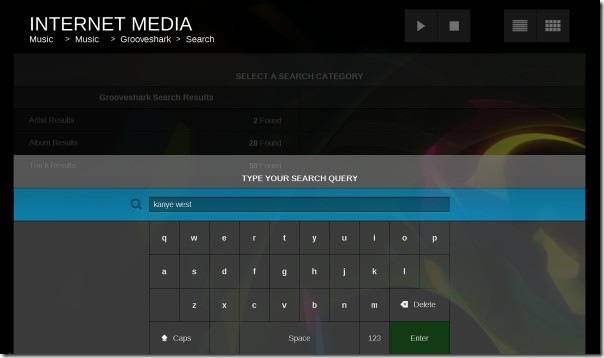 Listening Music on Grooveshark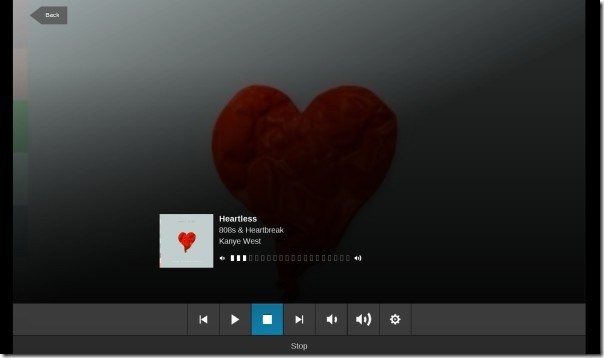 Images On Flickr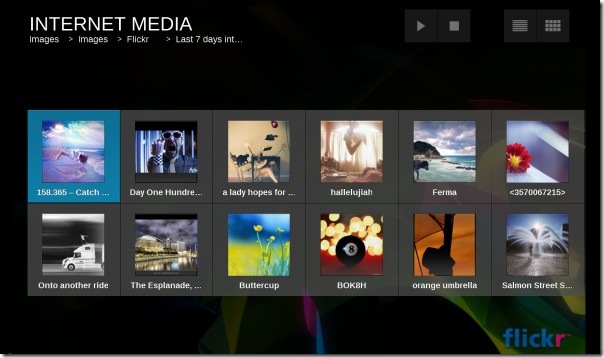 Images on DeviantArt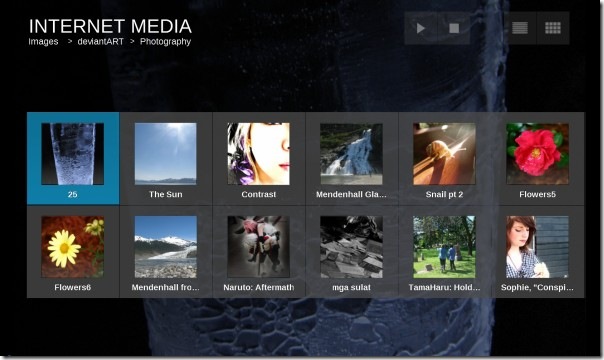 Selecting Genres in Shoutcast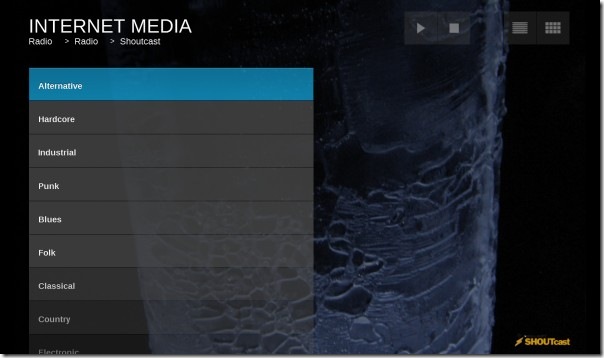 Bonus Tip: You can also make the Ninento Wii Remote to work with this app.
The only downside of this app is that it is resource hungry, it takes around 180MB of system memory. If the developers can somehow reduce the memory consumption by 20-30%, it would be a great improvement in my opinion. It works on Windows XP/Vista/7 and various flavors of Linux, such as, Ubuntu, Fedora, Debian, Suse, etc. Enjoy!