Mount Configured Volumes With TrueCrypt On Windows Startup
One problem with TrueCrypt is that users have to manually mount the configured volumes every time the computer starts. It can be very tiresome which is why TrueCrypt Password Dialog can come useful. It is a small opensource tool that shows the password dialog box on startup, enter the correct password and it will automatically mount the configured volumes with TrueCrypt.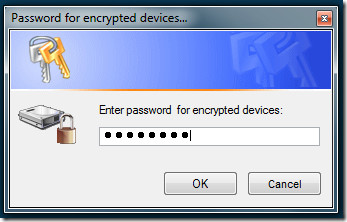 But wait? How will you configure the app to mount a certain volume with TrueCrypt. Double-click the empty blue area above the password box to open the configuration window. This clever approach is used to keep family & friends away from messing up the settings.
First enter the destination where TrueCrypt is residing and then enter the TrueCrypt command line parameters. Read the examples to better understand what each command does. You can also select a sound file to play when ready.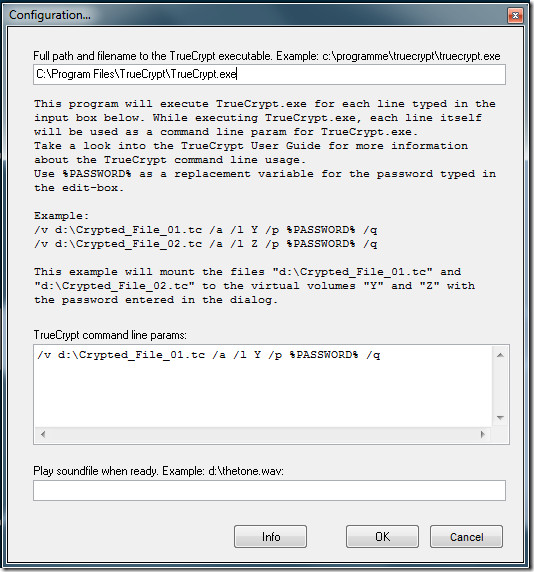 So how is it supposed to run during startup? First copy the executable file to a save location, then make a shortcut and paste it inside the Startup folder(which can be found inside the Start menu).
Download TrueCrypt Password Dialog
It works on all versions of Windows where TrueCrypt can run, including Windows 7. All we need now is a similar app for Windows 7's BitLocker.