Move Files To Their Respective Folders From Windows Context Menu
Do you have to deal with a huge pile of unorganized files? FileToFolder allows you to quickly create a folder for any file(s) and move file(s) into this newly created folder from the right-click context menu. It can be used in two ways, since it comes with right-click context menu support, you can quickly accomplish aforesaid task via context menu while the main interface lets you manually specify path, apply filters and configure other general options.
Take the following scenario as an example, lets say you have a list of movies that you've downloaded lately, it will definitely be a tiresome job to manually create a folder for each file and then add some extra relevant files, say for example; cover art or subtitle files. With this application, you can either apply filters in its main interface and specify path for creating a folder for each file (if file extensions are different), or select all the files and click FileToFolder option in right-click context menu. Either way you will end up having folder for each file.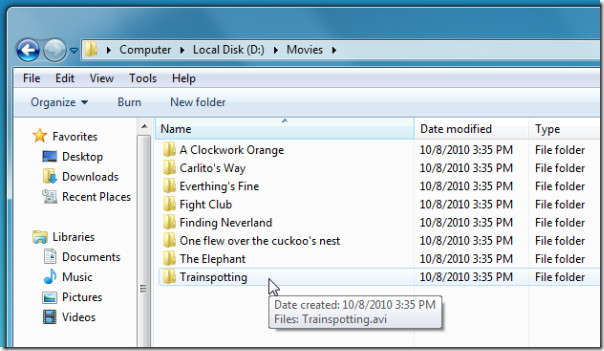 In the main interface, context menu integration can be disabled by clicking Remove From Context Menu option. You can specify filters (file extensions) and folder path to move all the specified types of files into a separate folder. You can also disable moving of file into a folder option, once disabled, it will only create a new folder with same file title.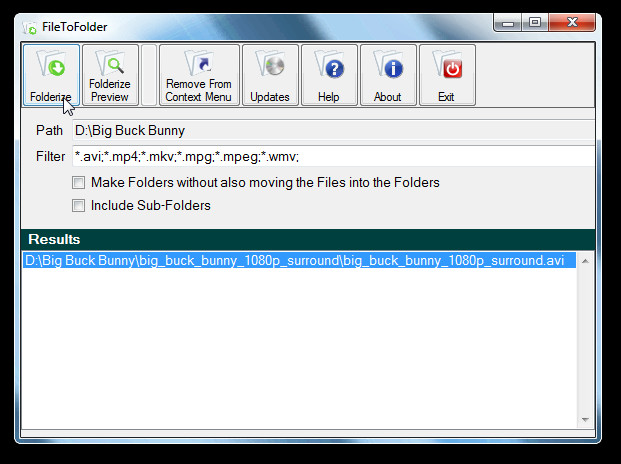 In our experience, the application worked without showing any aberrant behavior. It supports Windows XP/Vista/7, our testing was carried out on Windows 7 x86 system.