Mozilla Thunderbird 5 Released, We Review The New Features
Mozilla decided to bump up the version of Mozilla Thunderbird to 5.0 from 3.1. Such a upgrade was meant to bring Thunderbird in line with the development status of Firefox, which has now reached version 5. Mozilla Thunderbird 5 promises to be a faster, more efficient and feature rich email client than its predecessor. It's newly added features are not as many as one would expect from a major Mozilla release, however, Thunderbird users can greatly benefit from these enhancements. The new features for Mozilla Thunderbird 5 include, an enhanced add-on manager, drag and drop utility for separating windows, an advanced and more informative troubleshooting page, a revised account creation wizard, attachment display with size information and several bug fixes. In this post we will take a look at the various enhancements of Mozilla Thunderbird 5 and the benefits of these new features.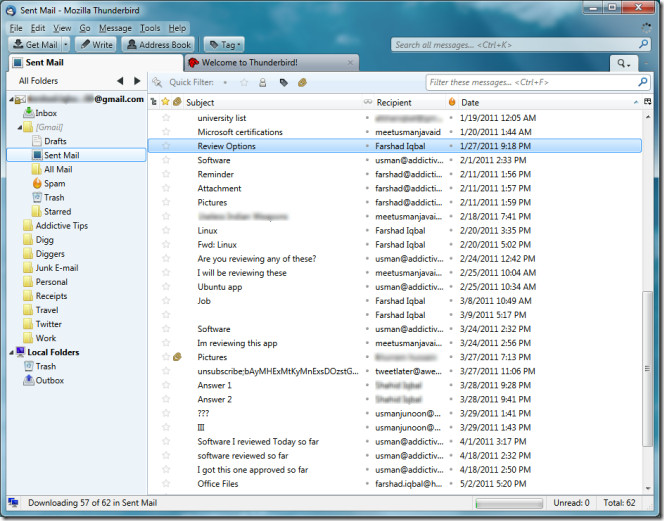 Other than the minor graphical changes on the main interface, one of the most visible features which you are likely to notice in Thunderbird 5 is the enhanced Add-on Manager. You can now get exclusive information about upcoming extensions, get extension suggestions (Featured add-ons setion) and check out Thunderbird themes and personas for customization purposes.
Another good feature which Thunderbird 5 offers, is the option to drag and drop tabs to separate windows. Now you can easily drag a tab to another open window and separate it from the combined tabs to view it as a single window.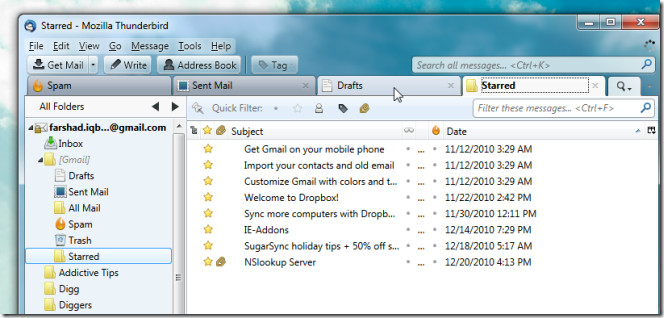 The built-in troubleshooting page has been improved to support and diagnosis Thunderbird problems. You can get information about added mail and news accounts, extensions, modified preferences and send an email to Mozilla administration for support or queries.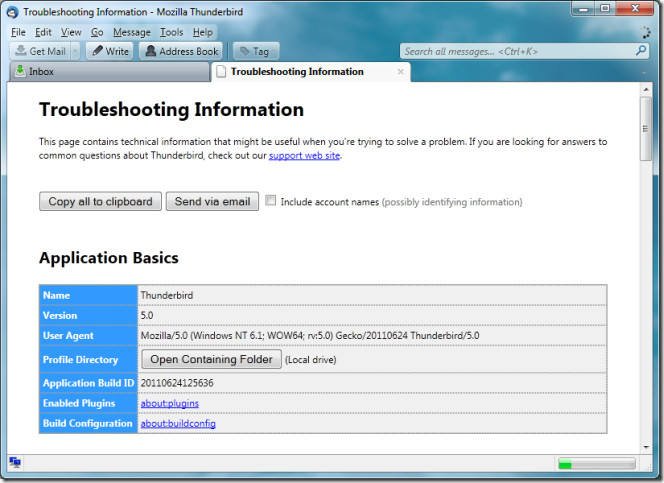 Other enhancements include a revised account creation wizard, attachments displayed with size information and attached images, and plugins loaded in RSS Feeds by default.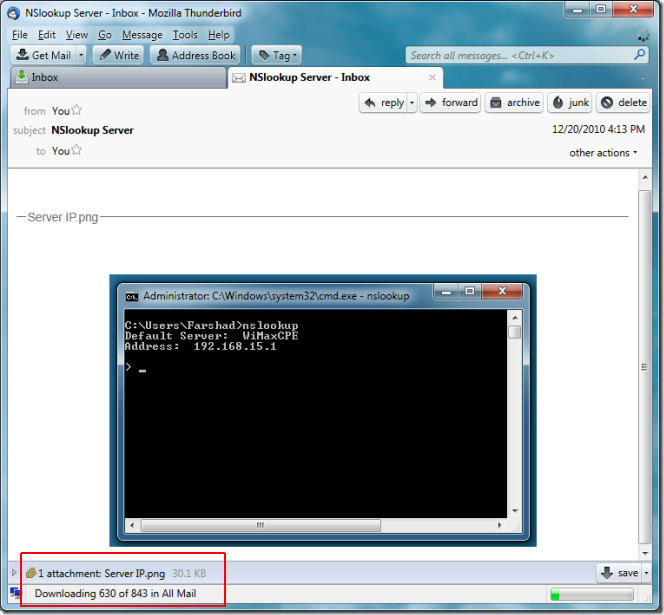 That's all. You won't find a lot of major improvements in this release but long time Thunderbird readers will appreciate the bug fixes and small improvements that it brings.
Download Mozilla Thunderbird 5