MS Paint Is Not Dead Come The Fall Creators Update
Microsoft released a list of features that were being removed or deprecated in the Fall Creators Update. The list is pretty long and most items on it don't concern the average user, except one. The list includes MS Paint. MS Paint is listed as one of the apps that will be 'deprecated'. Understandably, people were upset. It felt like we were losing Clippy all over again. MS Paint has been part of Windows since its inception. The app has not been updated in quite a few years but it's still the go-to image editor for most people. For everyone worried this essential app is dead, it's not. MS Paint is not dead, it just won't ship with Windows 10 out of the box. Instead, MS Paint will be available in the Windows Store app. If you like this app, you can download it free from the Windows Store.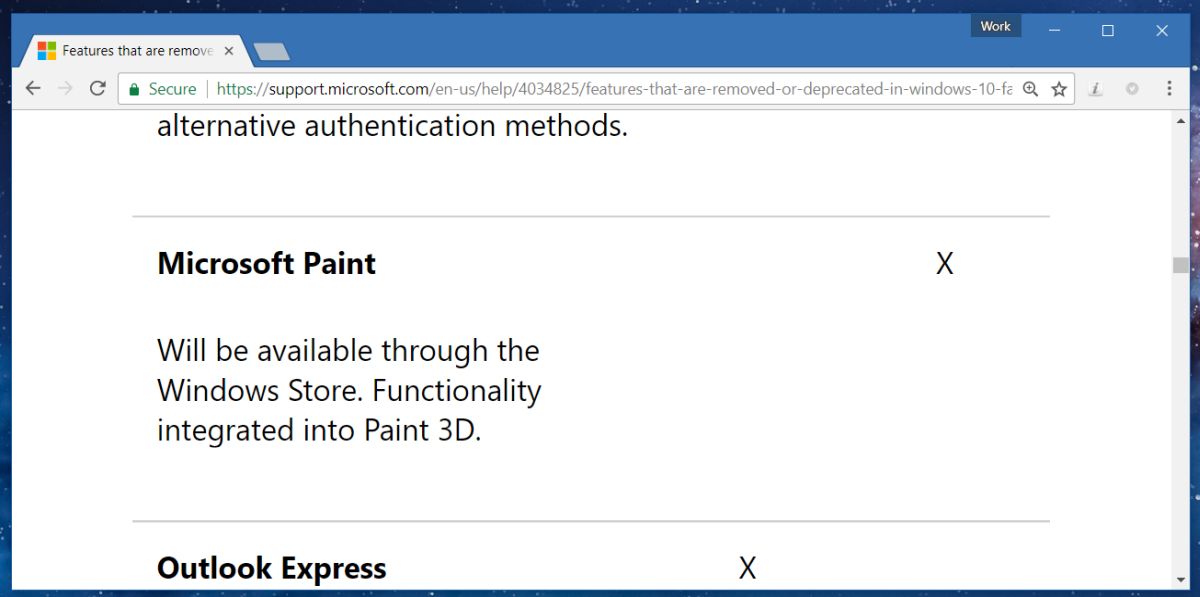 What Is A Deprecated App?
A deprecated app is one that is no longer being updated. Apps go through different versions through their life cycle. Each version is in some way or the other an improvement on the previous one. This improvement might be a security patch, a bug fix, or the addition of new features. When an app is deprecated, active development for it stops altogether.
In the case of MS Paint, Microsoft has not updated the app in a long time. This is something users can just observe through years of using the app. By adding MS Paint to the list of deprecate apps and features, Microsoft is letting everyone know that the app's development life cycle is officially over.
Why Put It In The Windows Store?
MS Paint isn't the first app in history to be deprecated. Developers, big and small, undertake projects and at some point abandon them for whatever reason. Independent developers will usually make their apps open source. This allows anyone still interested in using the app to download it. It also gives other developers a chance to keep the app alive.
Microsoft isn't going to put MS Paint on Github but it does understand that the app is fairly popular with its users. Putting it in the Windows Store ensures anyone who still wants to use the app still has access to it. The app's store page will inform users that the app is no longer under development and they can then choose to use it or not.
Paint 3D Is The Future
Microsoft already has an alternative for MS Paint ready. In fact, if you're running the Creators Update, you already have the new alternative for MS Paint. It's called Paint 3D. It's this rather unappealing app that has the same features as the Paint app with an added 3D paint tool. It's got a few new brushes, some new finishes for the brushes, stickers, effects, and no resize option.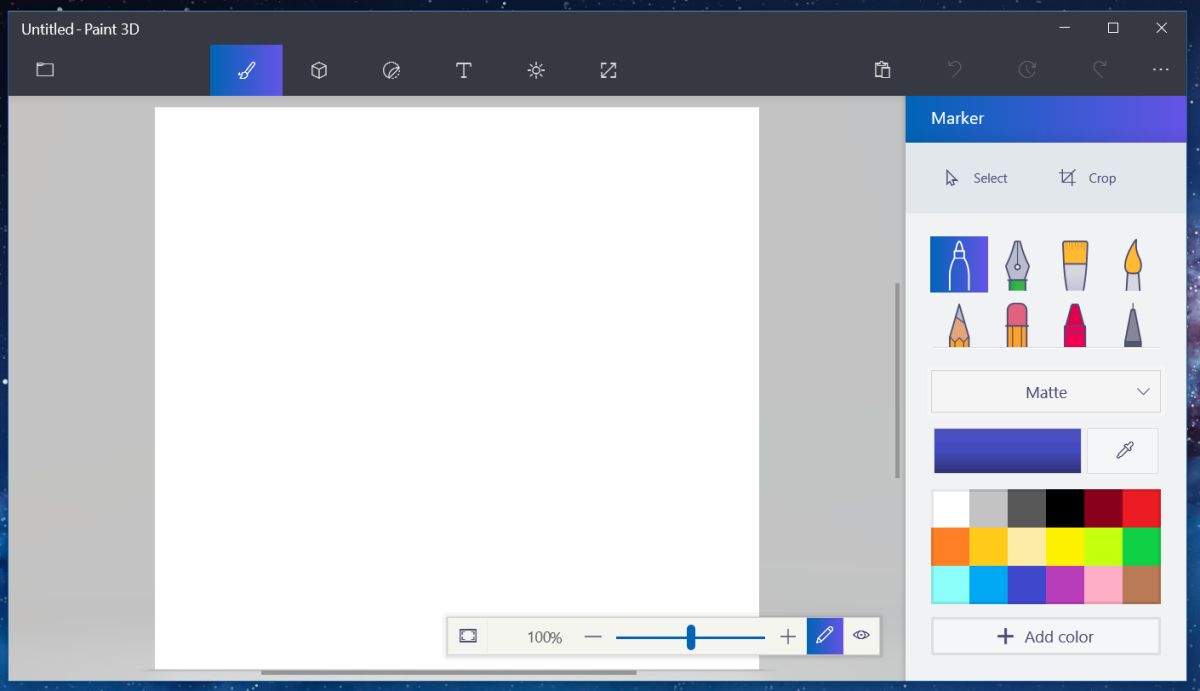 Since MS Paint will no longer receive updates, it is possible that eventually it will no longer be able to run on Windows. Of course, we're talking the very distant future here. It was only last year the Google stopped supporting  Chrome on Windows XP. It takes quite some time before app support ends on an OS level. Users will have warmed up to Paint 3D by then, or they will have found an alternative.