Multi Commander – Customizable, Tabbed File Manager With Dual-Panel Layout
Multi Commander is a portable dual pane, tab-based file manager which is designed as an alternative to Windows Explorer. It has many of the commonly used file manager features lined up on the main interface in the form of buttons to make it convenient for users to find and apply useful options like system drive access,copy, move, rename, view, etc. The main feature of Multi Commander includes auto-unpacking and auto-sorting of files, fast file browsing, customizable layout, scripting, search bar, as well as quick access option to connect to an FTP server. You can also use Multi Commander to extract , Zip, 7-Zip, Rar , Tar , GZ , Bz2 and Jar  archives with it's file unpacking utility. It has many complementary features like movie information from IMDB/Rotten Tomato, extensions and plugin support.
Once launched, Multi Commander displays a dual pane tabbed interface which can be reduced to a single pane by dragging either of the panes onto the other or by changing the workspace split size from View –> Split Size. The options on the bottom of the interface allow executing tasks easily. The available options include, Help, Refresh, View, Edit, Copy, Move, Makedir (create folder), delete, Notepad, Play in music folder, Registry, system drives (organized by drive letters), task manager, computer management, select images and so on. These options allow easy execution, editing and management of files and folders, as well as quick access to system utilities.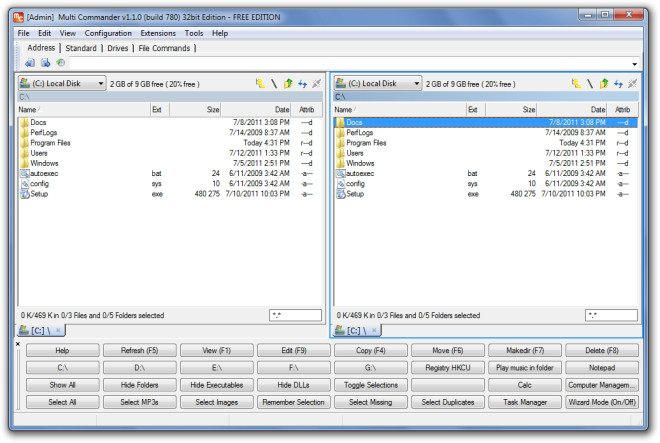 You can edit, copy, move, delete, pack, unpack and test compressed archives from the File menu. Similarly the Edit menu provides cut, copy, paste and file selection options.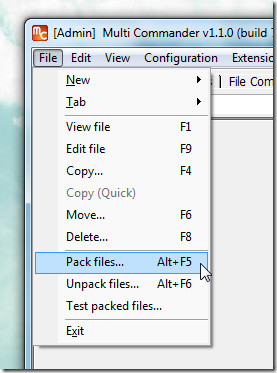 Plugins and extensions can be managed from Configurations menu. Multi Commander comes packed with various plugins and extensions which allow connecting to an FTP and FSFTP server, and also allows managing audio, video, text and other kinds of files with the help of installed applications. Other options, such as, user rights management for files and folders, clipboard, folder date correction, folder size calculation and the like can be accessed from Tools menu.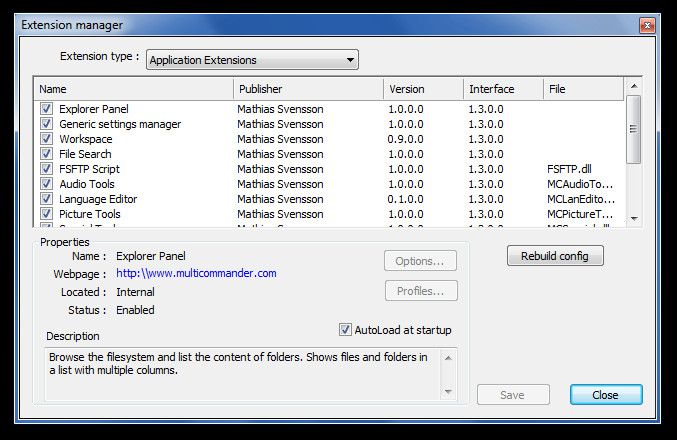 Multi Commander integrates many of the Windows Explorer features within buttons at the bottom of the interface and drop down menus on the top. This makes it easier for users to access such  options and to utilize them. Multi Commander is available in separate packages for both 32-bit and 64-bit versions of Windows and works on Windows XP, Windows Vista and Windows 7.