Multiconvert – Easy Way To Convert Videos To Various Formats
There is a huge number of video conversion tools out there, both free and paid, which offer a large number of features and variety. However, simplicity of use is always as issue with those, since most of them present the user with a huge set of options, most of which are beyond an average casual user.
Multiconvert is a platform-independent, Java-based opensource video converter using ffmpeg technology and supports video conversion between all formats supported by ffmpeg.
Upon installation, the default application language is Deutsch. You may change it as shown in the screenshots below.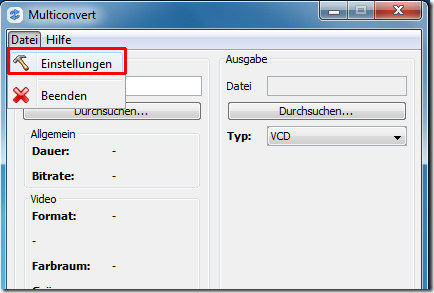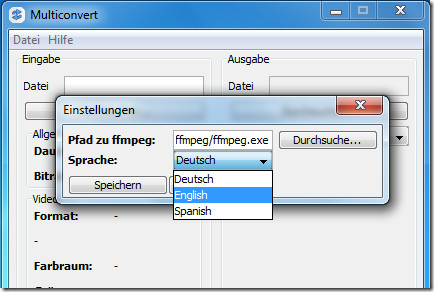 Once you have selected English from the drop-down menu, click 'Speichern' and the program will close with a warning. Next time you run it, the language would be English.
The main interface is plain and offers two panes, one for input and other for output. Select an input file by clicking Search under input, and the software will automatically display all the details like Bitrate, Format, Aspect Ratio etc, pertaining to the source file.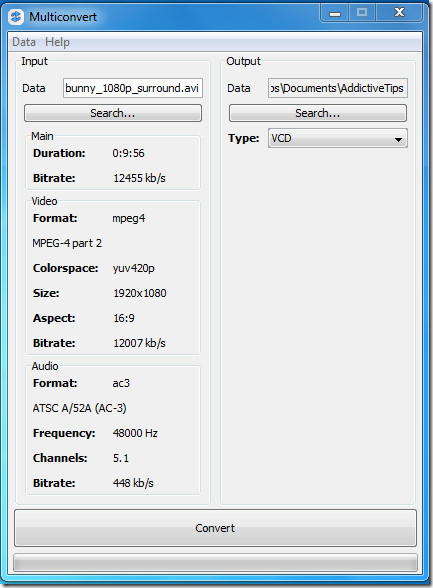 In the Output field, you first need to define the output path. Click search to browse your file system. Under Type, you are presented with three predefined options; VCD, SVCD and DVD, as well as a user defined option. Selecting user defined will display the detailed settings, where you can set the video format, size, aspect ratio, bitrate, fps, as well as audio format settings. Once done with all settings, click Covert to start the conversion process.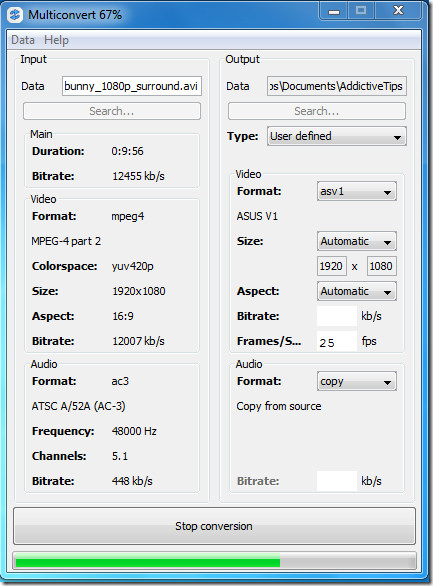 A green progress bar will show the conversion progress, which upon completion will give the completed prompt.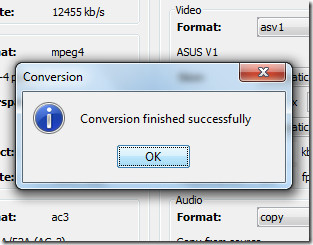 That's it. You can now use your converted file as you like. It also has the ability to convert downloaded YouTube videos.
Multiconvert is licensed under GNU GPL and written in an interpreted, OS-independent language Java. It also supports conversion of High-Definition (HD) videos.
As an alternative, you may also check out Oxelon Media Converter and HandBrake.