Multiple Users Remote Control The Windows Desktop [Collaboration]
In a workplace where multiple users have to work on a project, collaboration is always a pain. Lets say a marketing team wants to work on an excel spreadsheet or a bunch of developers need to work and make changes to the code simultaneously. Multimouse wants to make such collaboration easy.
It is a tool that requires a "Receiver" to be installed on the main PC where everyone will collaborate and "Sender" to be installed on all other computers. Once the Sender is installed and running, it will automatically connect with the Receiver on the main PC, provided they are on the same network. There is absolutely no configuration required, users can start remote controlling within seconds.
Users move their mouse off-screen and it will appear on the screen of the Main PC where they can collaborate using Keyboard and Mouse in real-time.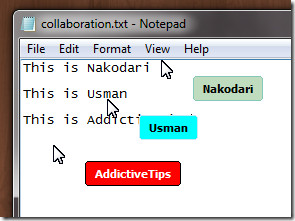 The program follows a minimalist principle by not cluttering the users with many options. There are less but useful options which can be accessed from the program's system tray context menu.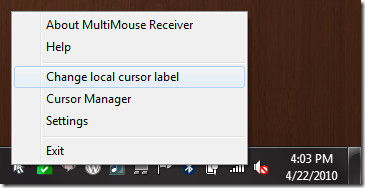 Users have option to change their display name, color that accompanies the cursor and the font size.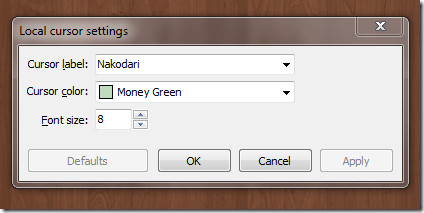 Admin (who is using the main PC) has the option to view the Participants and restrict certain privileges, such as, disabling mouse clicks and keyboard input. There are also options to remove the participant by simple unchecking the checkbox before the name, auto-activate cursor(s), and lock sender settings.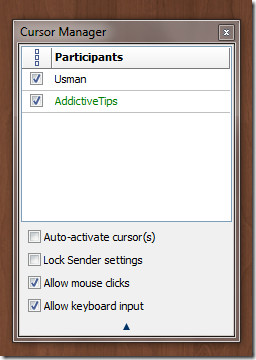 It is an extremely useful tool and surprisingly it didn't lag during collaboration. It is in beta stage at the moment, which means free for testing. According to the developers the beta period will expire sometime next month. After beta expires, users will have to pay for it, the price according to the site is too expensive for home users. The program is mostly targeted towards corporate users.
While testing under Windows 7 32-bit, it worked seamlessly without any glitch. Enjoy the free program while it lasts. Got any complete free alternative in mind? Share with us in the comments.