Music Collection: Comprehensive, Skinnable Album Manager For Windows
Creating and a managing music collection is more than just a hobby for some music enthusiasts; it's a compulsion. You might have purchased some songs on optical media, while others you may have grabbed off the internet. Music Collection is an album management software that can help you archive your music from both sources. It is a comprehensive program that lets you save albums that you have owned, or plan to own, in the near future. The application enables you to add everything that's related to your music collection, such as cover art, artist information, tracks, lyrics, genre, ratings, release year and whatnot. It provides you with a choice of adding albums either manually or via the internet, comes with a handsome-looking UI and a large number of skin packs.
Music Collection contains an album database that you can group by artist, performer, genre, format, rating, label, title, state etc. You can create as many different collections as you want, and see your collection in grid or thumbnails. The database created by this program is in Microsoft Access format, which makes it possible for you to view your collection even after you've remove the program.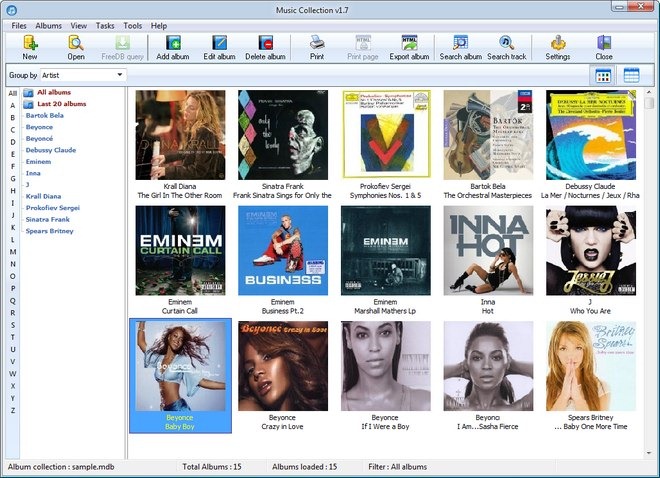 Clicking Add album on the toolbar opens up album properties window, where you can add anything that's related to your album. The properties window stores data under six tabs, namely (from left to right) Album data, Medium data, Tracks, Lyrics, Album cover and Auto add CD, where the last one helps you in automatically attaching correct album information to the current audio CD in your drive.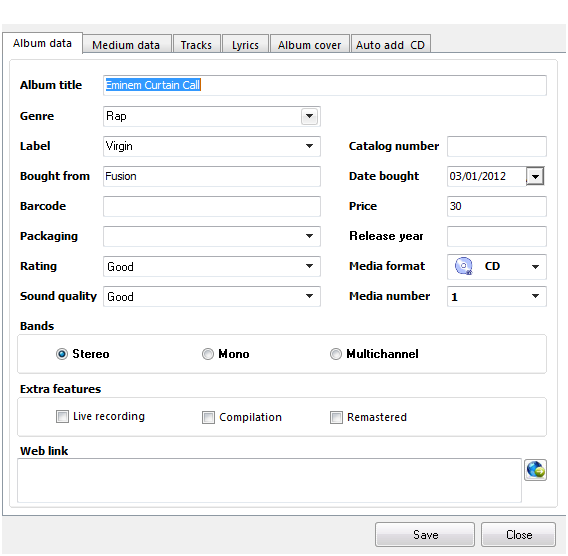 If you're looking for a more convenient way, you can also download album information from the internet. To do this, click Albums => Add Album – web search on the menu bar to open search album window. You can search for albums by Artist, Title or Barcode. Whatever method you use, the utility starts listing down all the related albums to your search criteria. To add an album from search results, double-click the album's name and then click Save selected album. Doing so will bring up the previously mentioned Album properties window, with pre-fetched album information. Just click Save to get the job done.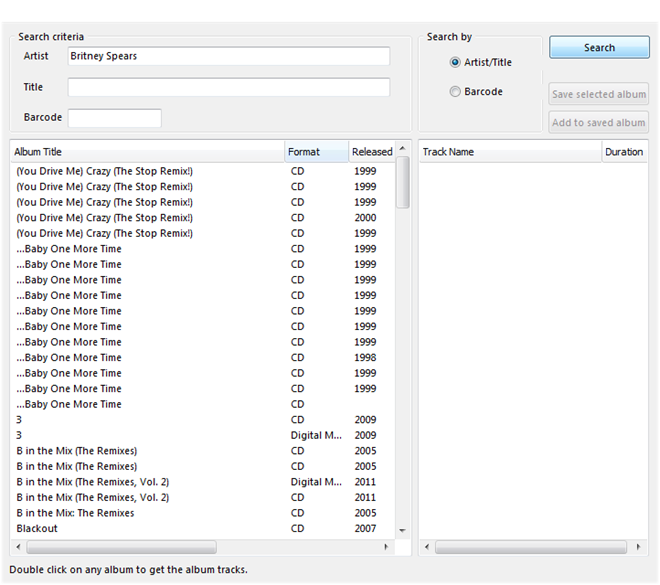 As I mentioned earlier, the application also lets you search for artist information. Click Tasks followed by Manage Artists on the menu bar to open the Artist window. Here, you can lookup artists for their complete biography, including top albums and a photograph. However, for some reason, artists' pictures did not appear in my case, with an error saying 'image not available'.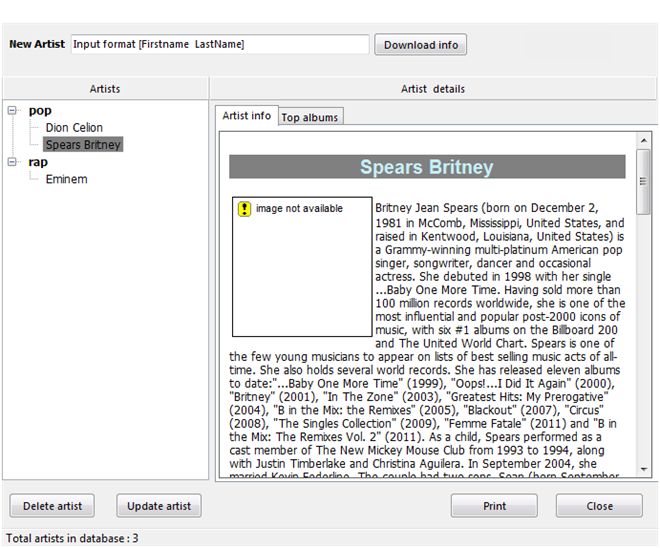 The program offers around 30 different skins to add some eye-candy. You can switch to other skins from Music Collection's Settings window.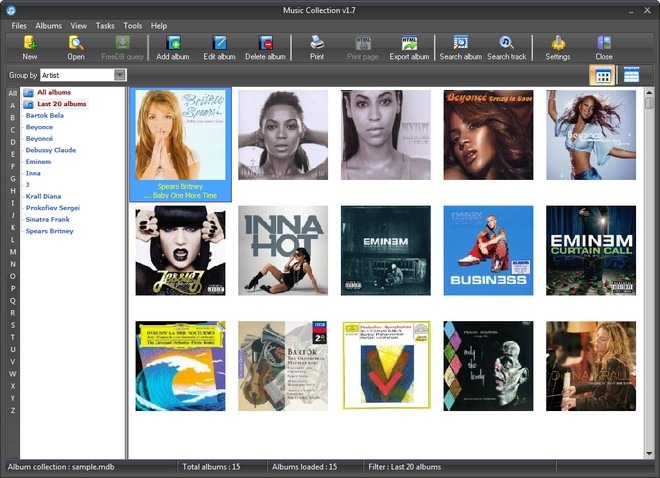 Overall, Music Collection is a great software that you might find handy in many ways. Please note that I have only covered some of the major features of this app, and it has much more to offer. The application works on Windows XP, Windows Vista, Windows 7 and Windows 8.
If you liked this application, you might want to take a look at the other music management software we've covered so far.