Musicy: Listen To Radio And Rip Streaming Music
As radio stations are contrived for different music genres and distinctive in terms of jazz, rock, metal, heavy metal, grunge and so on, listeners keeps on changing tracks. Tools for recording radio streaming are not sufficient and does not provide full scalability. Musicy on the other hand, targets those music junkies who frequently listens to different radio stations for keeping tab on particular genre. Besides being a radio streaming utility, it also let users instantly rip and download the track which is being streamed.
On first launch, it will prompt you to specify folders' paths for; music library, temporary folder, etc. Specify required folders' locations to get started.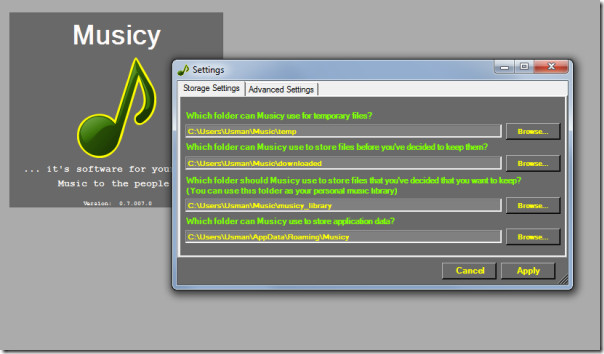 The flamboyant interface is quite unique as it includes four different windows for each feature; searching radio stations (By Genre, Artist, etc), start streaming, ripping current track being played, and downloading track being streamed.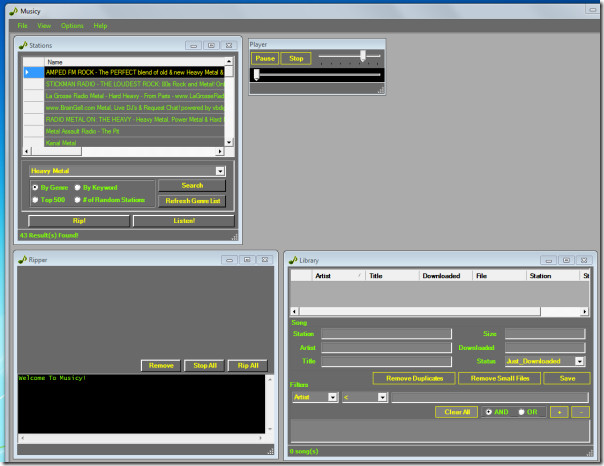 To begin, in Stations window enable search type option, under drop-down list you can choose music genre from the list. Click Search to let it find the radio stations according to the specifications. Now just select the station and move to Player window to start streaming. Meanwhile listening to the track, you can instantly rip the music being streamed, for this under Ripper window, click Start Rip. Under Library window, you can view all the tracks that you've downloaded earlier. It also provides you an option of saving them in any folder.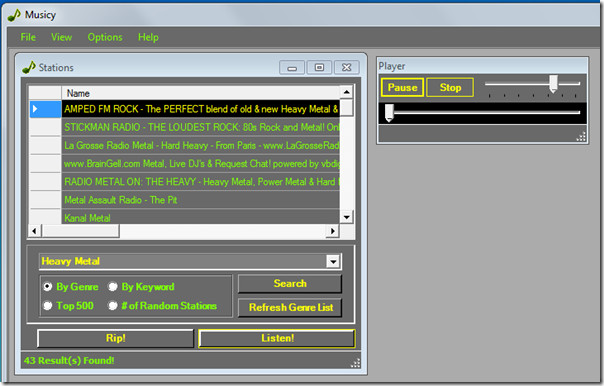 You can access the ripped music from the specified folder (the one you specified for temp data).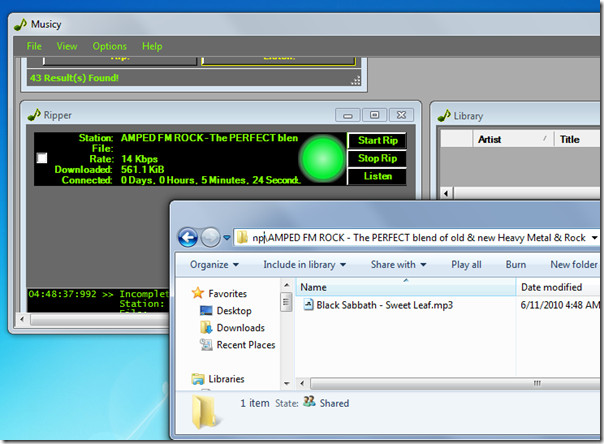 Down the line, if you want to change the folder paths you've specified, you can change them from Options>>Settings.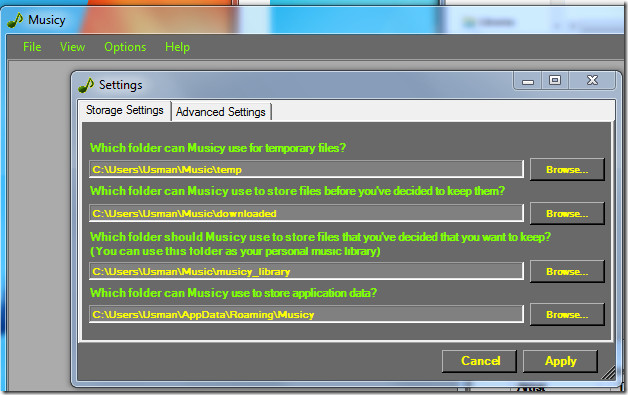 It runs on Windows XP, Windows Vista, Windows 7. Testing was done on system running Windows 7 32-bit OS.