MWconn – Free Mobile Internet Access Tool
If you have a mobile and a laptop(or a PC with a wireless card/USB modem) but no Wifi, how would you connect to the internet? MWconn is a free handy utility that lets you connect to the internet using two mode of operations GPRS/3G(UMTS). It uses two speed ranges, EDGE/HSPA and supports various PC cards and USB modems, you can find the complete list here.
When you run this tool for the first time, you will have to configure various settings of your network provider. Settings for few network providers is already given which can be selected from the list. If your network provider is not listed, then you will have to call them and ask for the settings.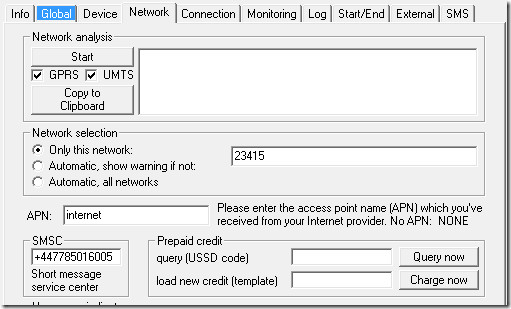 Once you have entered all information in the Config.exe file, go here:
C:\Users\GI Nakodari\AppData\Roaming\Microsoft\Windows\Start Menu\Programs\MWconn
and then select whether you want to establish a GPRS/UMTS(3G) connection or both by clicking on their respective executable files. Please read the Manual that comes with this tool to understand how it works. Once the setting has been established, you will see various information, such as, upload/download speed, signal strength, battery status, warning when exceeding data volume or online time, and much more.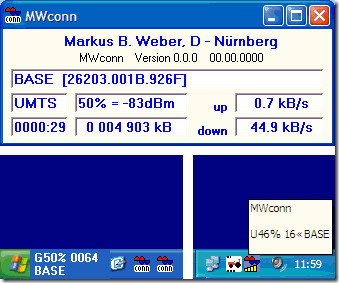 You can also retrieve and charge prepaid credit, control your PC by SMS, send batch SMS, automatic or manual selection of network modes, etc. It works on Windows XP, Windows Vista, Windows 7, and also on Linux when using Wine.
Enjoy!