My Computer Manager: Create Shortcuts In My Computer & Control Panel
Navigating to deeply nested files and folders can be quite a tedious task, especially if your work requires you to access them frequently. One thing you can do to access those files and folders easily, is to create desktop shortcuts for the required items. This would make it quite a feasible solution and keep you away from going through random directories again and again, or opening up the start menu and look for the required item. But it also comes with a drawback. You cannot place everything right on your desktop, no matter how much screen real estate you have got. And if, like me, you don't want to clutter up the desktop, you might be looking for something even better. One such solution you can use is My Computer Manager. It is a shortcut creation tool that can add file and folder shortcuts to My Computer and Control Panel windows, allowing you to use the extra space available in these windows.
The interface of the application has File and Tools menu at the top, Add File, Add Folder, Edit Item and Remove Item buttons appear below the menu with Mode and Location drop down menus at the right. The Name and Location of added shortcuts appear in the main part of the interface.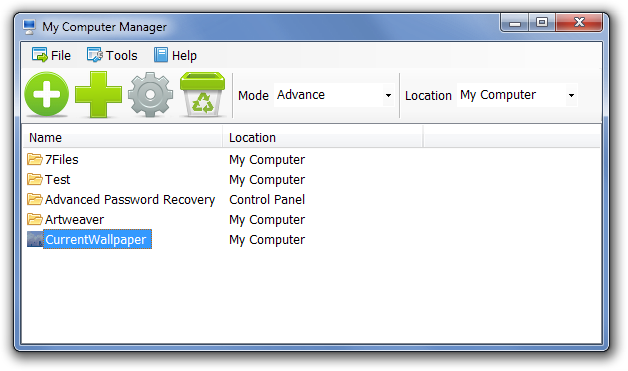 To add a file or folder shortcut, set the Mode to Advanced, select My Computer or Control Panel from Location and click on Add File or Add Folder button depending on your requirement. A window will popup allowing you to select Name, Path and Icon for your desired shortcut. Once done, click Add.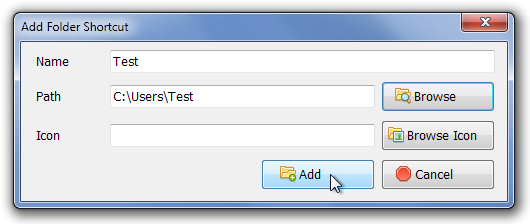 The file and folder shortcuts will be added to the pre-defined window.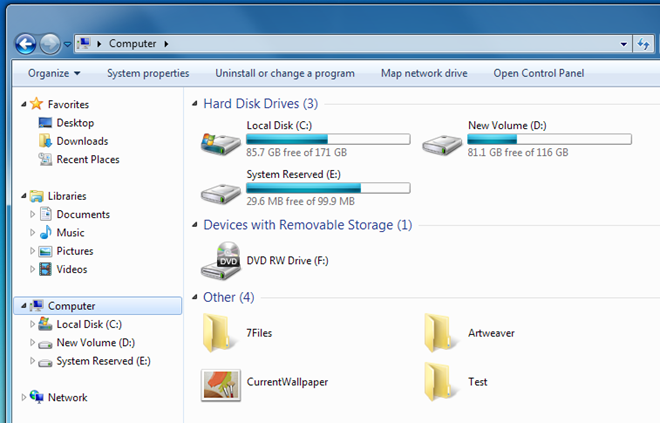 Click Tools menu and select Options to integrate Add To MyComputer and Add To Control Panel options in the Windows Explorer right-click context menu. Right-click on a file or folder and select the desired option to add a file or folder shortcut in My Computer or Control Panel window.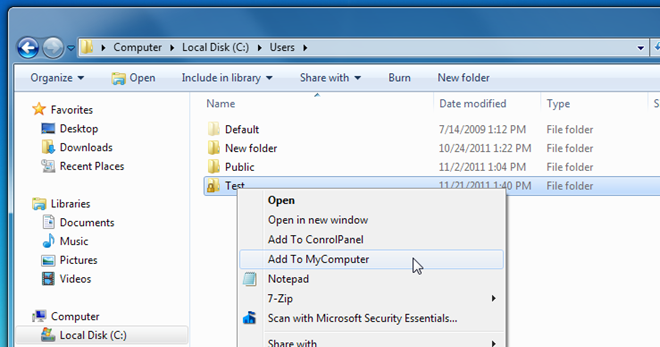 During the testing of the software, the Simple mode had an issue, in that sometimes the application doesn't let you add more than one file or folder shortcut in My Computer or Control Panel windows. We hope that the developer will fix this issue in future releases. My Computer Manager works on all Windows versions including Windows XP, Windows Vista, Windows 7 and Windows 8. Both 32-bit and 64-bit OS editions are supported.