MyEventViewer Is Minimalist Alternative To Windows Event Viewer
The Windows Event Viewer allows monitoring important system events such as errors and executed processes. It maintains regular logs about program, security, and system events which can be used to gather information about hardware and software problems and security issues. Normally one has to access it either from My Computer –> Manage (via right click context menu) or from Administrative Tools in the Start menu. The Windows Event Viewer can be a bit convoluted and fragmented for comparing information, making it difficult to compare multiple system logs side by side.
MyEventViewer is a portable alternative to the standard Windows event viewer which allows viewing multiple event logs in a single list. It also provides event descriptions and allows saving multiple items to HTML, Text and XML file formats.You can also copy and paste them into Excel sheets.
It can be quite a hassle to view event details in the common Windows Event Viewer (as demonstrated in the below image). Now compare this with MyEventViewer (next image).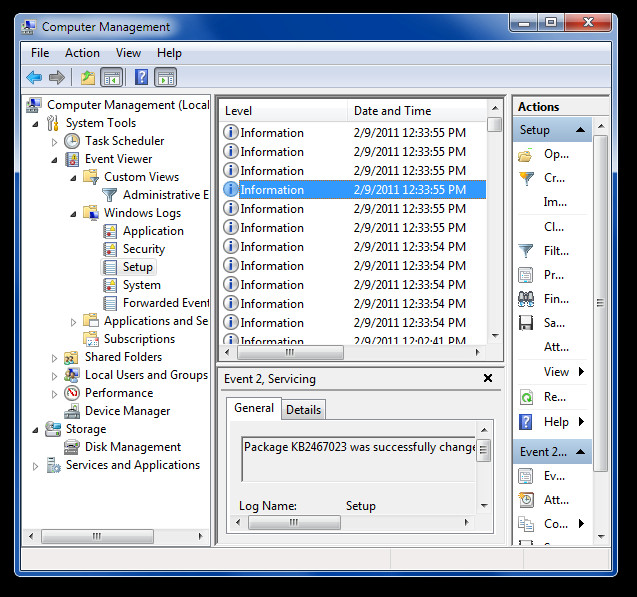 MyEventViewer has a minimalist view with a compact interface, which easily displays event information. Clicking on any of the items in MyEventViewer, provides detailed information about it. This makes it easy and hassle free to identify important system events such as errors that may have occurred and can caused damage to the system.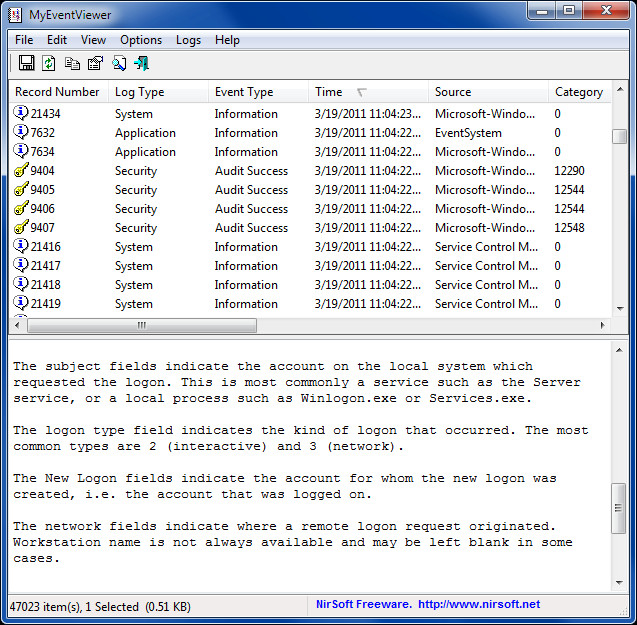 It works on Windows XP, Windows Vista and Windows 7.