myPomodoro Automates Pomodoro Techniques To Quickly Finish Tasks
Keeping your focus on scheduled tasks is important especially when you're working on a project which is reaching deadline. Out of many time management techniques, pomodoro is considered to be the most suitable, as it shows the worth of time while keeping users focus on tasks to achieve the required results. myPomodoro is based on this very time management methodology. It a simple open source to-do list manager which implements pomodoro concept to keep users focus straight on important tasks rather than wasting time. The application developer has kept everything easy, so users don't have to configure many options in order to measure the overall work productivity.
According to the developer, it is written to automate all the techniques which are used to implement pomodoro methodology, so users can easily create and manage scheduled tasks and check out overall productivity report. To begin listing down all the tasks which are to be performed, click Create button on main interface. It will present you a simple form, requiring basic details to be filled in. In Similar fashion, you can add multiple tasks of your project.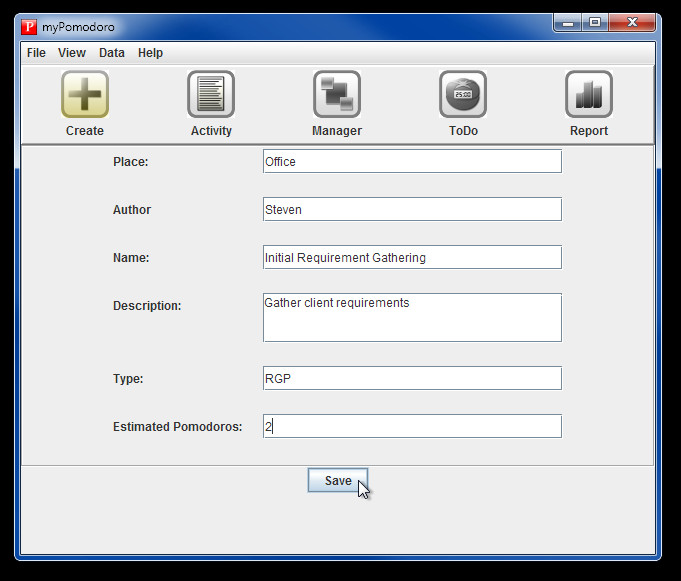 From Activity window, you can view all the listed activities, create new activities, delete existing ones, and view complete information regarding selected activity with date and time stamps.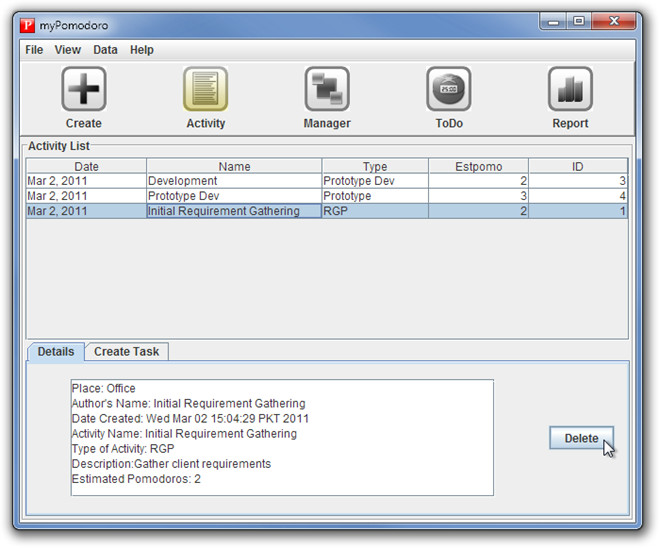 The Manager window contains to-do list management controls. Here, you can change the sequence of tasks, promote or demote the priorities and add or remove them from to-do list.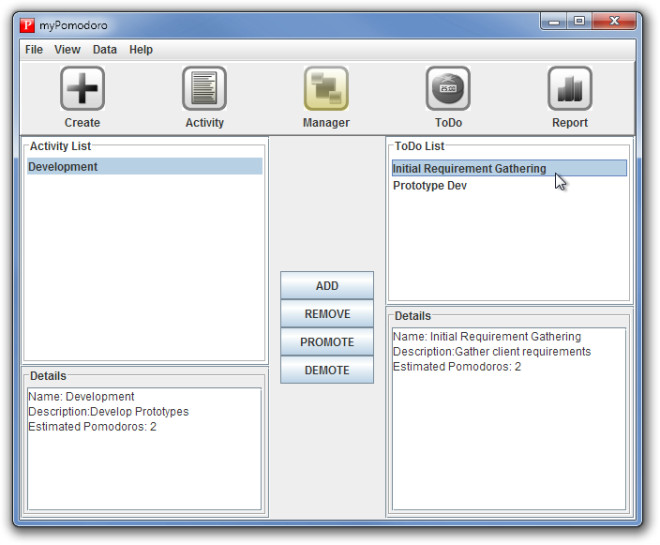 From ToDo window, select the task which you added in to-do list and start the time counter. By default, time counter length is set to 25 minutes. However, you can change the time length along with time for short and long break length from Preferences window.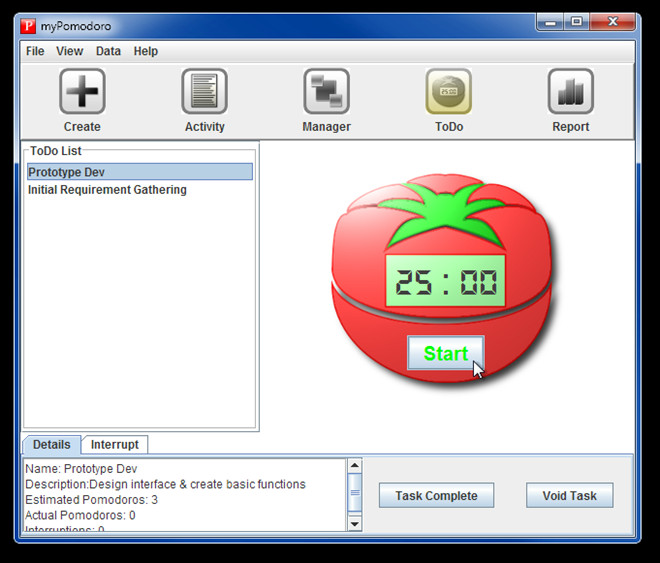 Being a Java based application, you can use it on any system where JRE is installed. During testing, we we found some interface specific glitches.