Nemo Documents: Now With Jumplist Support & Colored Labels
Last year, we reviewed Nemo Documents, a Windows application for inspecting your current folder structure to see documents, images and other files, all mapped into a calendar-like view. This makes it easy to find files according to chronological order. Over the past year, Nemo Documents has undergone some major improvements, including Windows 7 Jumplist and drag/drop support, colored labels, faster document indexing, better file sorting features, many bug fixes and more.
Nemo Documents now provides Windows 7 Jumplist integration to make it easier to access your files. The Jumplist displays the files you have starred and recently opened with just one click. This allows you to open your files directly from the Jumplist.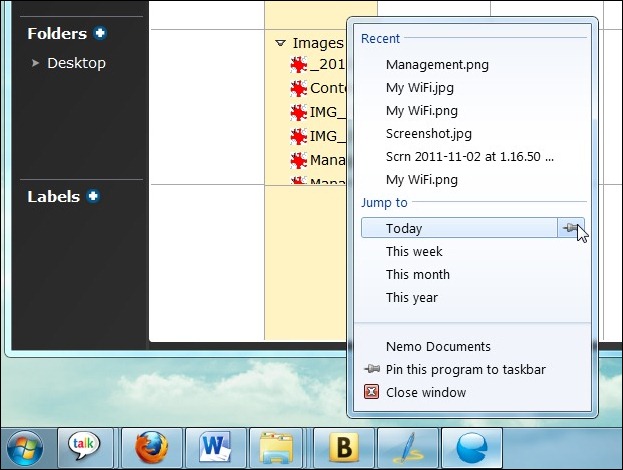 The program also now comes with much faster indexing. One of the testers even reported a 30 second indexing time for their files, instead of 3 ½ hours (which was the time it took in the previous versions). Nemo Documents has also added support for drag & drop, and you can drag files from Nemo Documents to other applications more easily. Furthermore, the ugly black border (around items related to selection) has been fixed, along with faster views with larger number of files, better handling of moving files from one folder to another, and better checks for "file type already exists." By default, Nemo Documents now sorts name according to day/week/month/year views.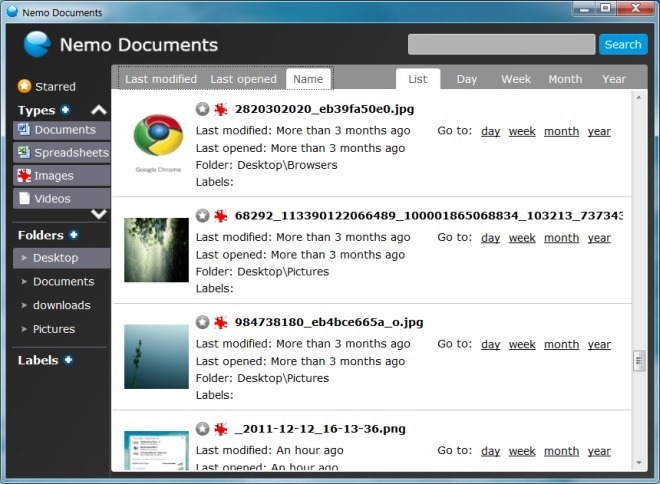 The improved application comes with the ability to show 7 days in a week, instead of collapsing weekends as one day. You can configure this option from Settings under the Advanced tab.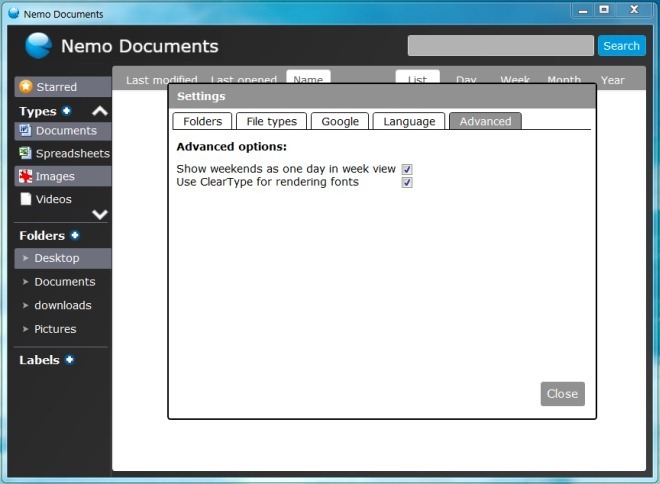 You can also add colors to labels, drop files onto labels (to add labels), define height of file types, folders and labels. Clicking the Nemo Documents logo now pulls a menu, which provides access to Settings, Reindex files, and Check for updates options.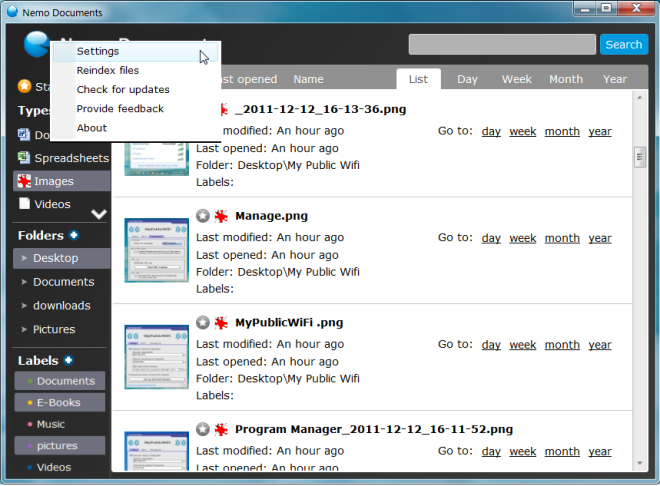 Nemo Documents works on Windows XP, Windows Vista and Windows 7.